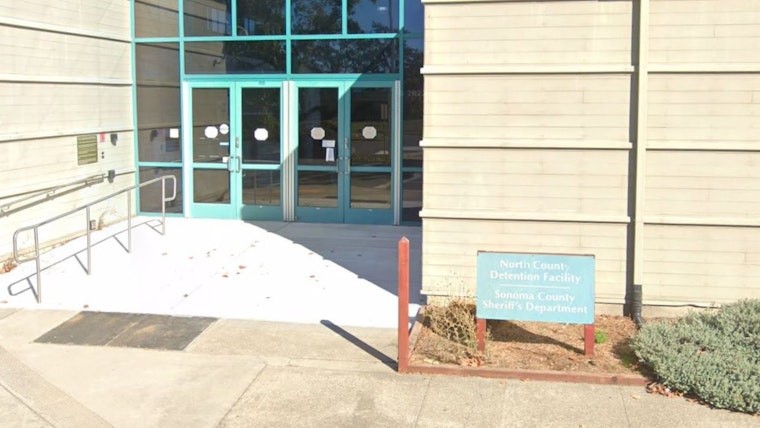 Published on September 15, 2023
Two unrelated deaths occured in Sonoma County Jail within the last week. In the first incident, 33-year-old Scott Strieter was found hanging in his cell on September 11, and later pronounced dead at a local hospital. The second death involved Jerry Tomasek, 58, who died of complications related to a medical emergency while he was still not in custody but shortly after being released from the jail, as explained in a Facebook post by the Sonoma County Sheriff's Office.
On September 11, a correctional deputy discovered Strieter alone in his cell, prompting nearby deputies to administer life-saving measures. Despite their efforts, his condition proved too grave, and he passed away at the hospital. Strieter was held at the Sonoma County Jail since August 31, arrested for felony fighting, resisting arrest, and felony battery on a police officer.
As part of the County-Wide in-custody death protocol, the Marin County Coroner's Office has taken up an independent investigation into Strieter's death. Sheriff's Office Violent Crime Investigation and Crime Scene Investigation detectives have also been called to scrutinize the event.
Jerry Tomasek's death has attracted a similar response from the Sonoma County Sheriff's Office. Tomasek was initially booked into the detention facility on September 4 but suffered a medical emergency due to a pre-existing condition on September 6. Despite undergoing a transfer to a different hospital in San Mateo County, Tomasek ultimately succumbed to complications from his health crisis on September 12th.
While Tomasek had been released from custody at the time of his death, the incident is still being treated as an in-custody death because the medical emergency occurred while he was in custody. Violent Crimes Detectives are currently investigating the case, while the San Mateo County Coroner is tasked with conducting the death investigation.