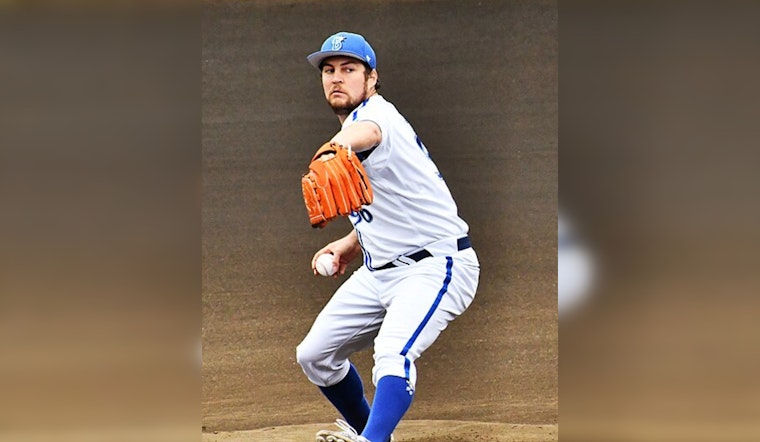 Published on October 02, 2023
Former Los Angeles Dodgers pitcher Trevor Bauer has settled his legal dispute with an accuser, both parties withdrawing their respective claims, according to ABC7 News. The accusations against Bauer were made public in July 2021, the accuser claiming he assaulted her on two isolated events at his home.
Bauer, to prove his innocence, stated that these encounters were consensual. Following the allegations, he was put on administrative leave by Major League Baseball (MLB) , per CTV News.
Despite prosecutors choosing not to file charges against Bauer in February 2022, the MLB suspended him for a remarkable 324 games, which was eventually reduced to 194 games by an independent arbitrator later that year. As a result, he was removed from the Dodgers and later relocated to Japan to continue his baseball career when no other team signed him, as reported by ABC7 News.
Both Bauer and his accuser filed lawsuits against one another, with Bauer seeking to restore his reputation. The settlement reached called for no exchange of money, but the woman will receive a separate $300,000 payout, as stated in a letter from her attorney, Jesse Kaplan, to Bauer's lawyersm, as per CTV News.
In a video statement, Bauer stressed that the lawsuit was focused on obtaining critical information to clear his name, and not about money. "Irrespective to the court's decision, I have spent significantly more in legal fees than my accuser could pay me in her entire lifetime, a situation I was fully aware of from the start," states Bauer as mentioned by ABC7 News.
As agreed in the settlement, Bauer kept his right to publicly speak about the case. Expressing his relief, he said, "Over the past couple of years, I've had to defend my integrity and reputation publicly, which I hope not to repeat. I prefer to focus on winning baseball games and entertaining fans globally", as noted by CTV News report.
Bauer faces a separate accusation from another woman in Arizona, alleging he had threatened her with a knife and choked her until she lost consciousness during an assault that resulted in pregnancy in late 2020. Although Bauer was never arrested or charged in connection with this allegation, he refuted the claims, countering by arguing the woman was attempting to extort him by faking a pregnancy, as reported by ABC7 News.