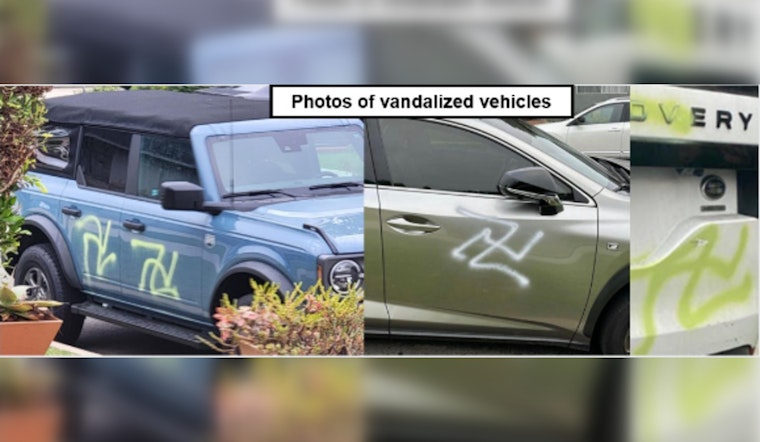 Published on October 02, 2023
Los Angeles residents awoke to find their vehicles defaced by swastikas, reflecting a hate crime spree across the county. Law enforcement agencies are in pursuit of the perpetrators behind the hate crime instances, according to LAPD report.
In the past month, at least three identify vehicles in Ladera Heights were marked with the hate symbol, driving residents into a state of unrest. Similar incidents have been also reported in Marina Del Rey and View Park-Windsor Hills, amplifying uncertainty and concern in these communities.
Dominique Porche, a victim of these hateful attacks, has voiced her new-found need for surveillance equipment and additional safety measures, as per ABC 7 report. This sentiment resonates among residents, amplifying concerns over the effect of these crimes on their children's mental health. The daunting task of explaining the presence of these hate symbols to their children lies ahead.
The Los Angeles Police Department (LAPD) and the Los Angeles County Sheriff's Department are in efforts to investigate these crimes. The law enforcement agencies, encouraging the public to actively report suspicions and provide information to help put an end to the crime wave, have also provided anonymous pipelines such as the LA Regional Crime Stoppers and the "P3 Tips" mobile application.