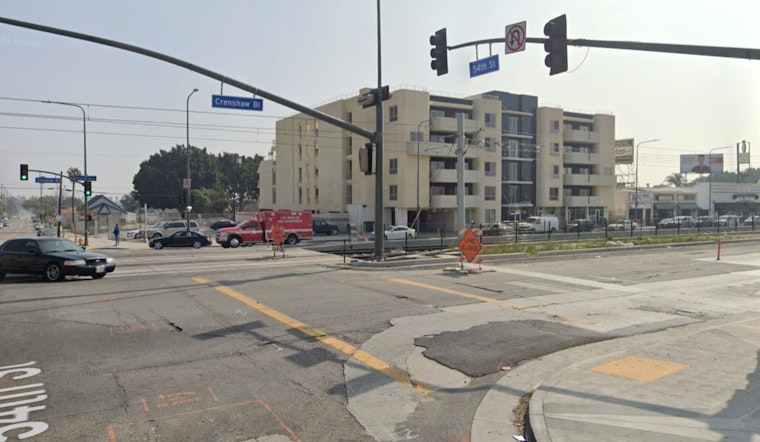 Published on October 02, 2023
South Bureau Homicide detectives from the Los Angeles Police Department (LAPD) are actively seeking public assistance to identify the involved suspect(s) in the recent fatal shooting of a 36-year-old motorcyclist, as detailed by the LAPD Newsroom.
Officers from 77th Area patrol responded to a "Assault with a Deadly Weapon/Shots Fired" radio call at approximately 5:55 p.m. yesterday, at Crenshaw Boulevard and 54th Street. The officers on scene discovered the victim distraught next to his motorcycle, suffering from gunshot injuries. The initial investigation reports that an unconfirmed vehicle alongside the motorcyclist on Crenshaw Boulevard when the shooting occurred.
Paramedics from the Los Angeles Fire Department were dispatched to the scene and swiftly transported the victim to a hospitalized where he was pronounced dead. With the victim's name withheld pending next of kin notification, there's currently no available description of the suspect or their vehicle.
Anyone having additional information on this fatal incident should promptly contact the South Bureau Homicide Division detectives at (323) 786-5100. On non-business hours or during weekends, calls can be directed to 1-877-LAPD-24-7 (1-877-527-3247). Those willing to remain anonymous can choose alternatives like calling the LA Regional Crime Stoppers at 1-800-222-TIPS (800-222-8477) or visiting www.lacrimestoppers.org.
Tipsters may also download to tip off the "P3 Tips" mobile application and select the LA Regional Crime Stoppers as their local program. The importance of community collaboration in the quest for justice and safer streets is all the more enhanced with advancements in technology that aid in acquiring and sharing information.