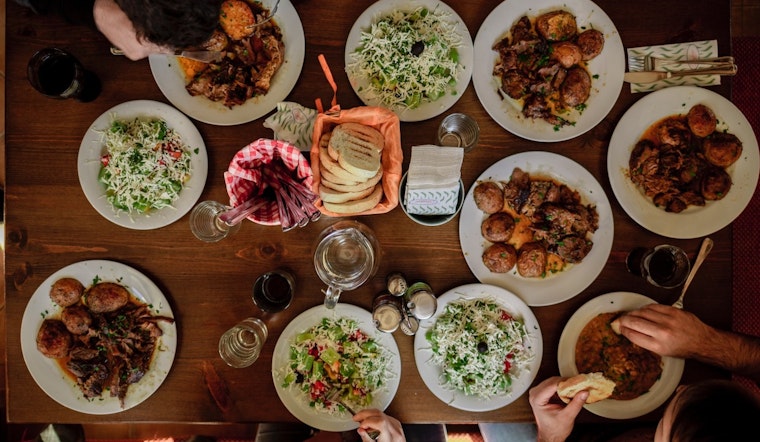 Published on November 20, 2023
The holiday season is upon us, and for those residing in Chicago looking for ways to celebrate Thanksgiving sans the hassle of cooking, don't despair. Various restaurants in the city are set to offer delightful takeout options to cater to all tastes and dietary preferences, enabling every family to enjoy a festive meal this November 25.
Notably, according to a recent NBC Chicago report, 13 Chicago restaurants, including Ann Sather, Good Ambler, Truth Be Told, and The Albert, will provide takeout options for Thanksgiving. These options range from traditional roasted turkey meals to vegan and gluten-free choices, meeting diverse culinary needs and budgets.
Furthermore, a Chicago Eater article disclosed additional restaurants offering special Thanksgiving meals for pre-order and pickup. These restaurants include Soul & Smoke, Bar Roma, Luella's Southern Kitchen, The Chicago Diner, Le Sud, and Tandoor Char House.
For aficionados of a traditional American Thanksgiving, Yardbird plans to offer a feast that feeds 2-4 for $310 and a larger portion that feeds 6-8 for $590, according to the same NBC Chicago report. Their menu features staples such as herb-roasted turkey, mashed potatoes, biscuit stuffing, and bourbon brown butter glazed yams.
Those on a vegan or gluten-free diet wanting to still celebrate Thanksgiving in style, Bloom offers a four-course to-go package crafted by James Beard-nominated Chef Rodolfo Cuadros. As reported in the earlier mentioned NBC Chicago article, their menu includes dishes such as leek and chestnut soup, autumn harvest salad, smoked mushroom, and pumpkin pies.
Adding to the mix a local flair, the Chicago Eater mentioned Tandoor Char House, an Indian-Pakistani restaurant, which offers spicy tandoori chicken and vegetarian samosas among others. The Lakeview vegan restaurant, The Chicago Diner, will serve up a plant-based menu featuring Wellingtons, veggie roasts, mushroom lentil loafs, herbed stuffing, sweet potatoes and jalapeno corn fritters, and pumpkin pie.
Should dessert preparation be too cumbersome, The Dearborn offers made-to-order pies. Specifically, as shared in the NBC Chicago report, they offer a nine-inch French silk pie and a nine-inch Dutch apple pie for $35 each.
For the sports enthusiasts, Michael Jordan's Steakhouse offers a feast inspired by the basketball legend's personal taste. According to the NBC Chicago report, the feast includes Slagel Family Farm roasted turkey with apple-cranberry sauce, Nuske's bacon, French green beans, and sweet potatoes for $59 each.
To ensure your Thanksgiving meal arrives in time for the festivities, verify the pre-order deadlines and pick-up times of each restaurant. Pre-orders are usually required by specific November dates, and pick-ups typically arranged a few days before Thanksgiving Day.