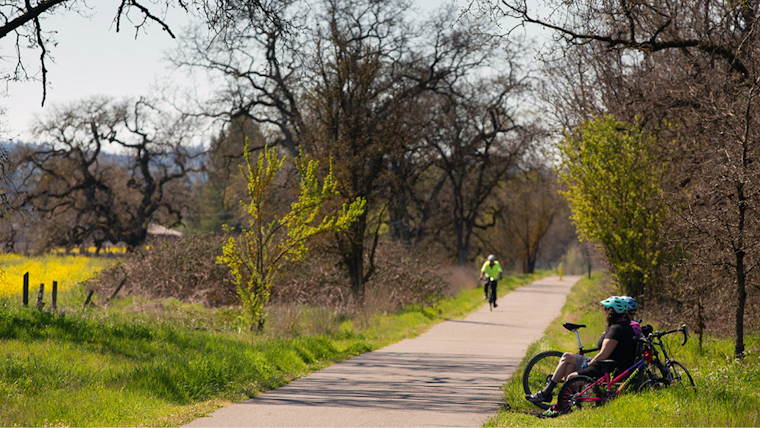 Published on November 16, 2023
The Joe Rodota Trail, a popular path between Santa Rosa and Sebastopol, will be temporarily closed from November 28 to December 6. The affected segment runs from Dutton Avenue to the Highway 12 overpass. The closure is due to a Caltrans project on state property next to the trail, reports City of Santa Rosa. The 8.5-mile trail, well known for beautiful vistas of the Laguna de Santa Rosa, farmland, and surrounding mountains, is a treasured local asset, with closure understandably causing inconvenience for regular users.
The Joe Rodota Trail stretches near Highway 12 and provides an accessible route for exercise and recreation to both pedestrians and cyclists. The trail is named after Joe Rodota, Sonoma County Regional Parks' first director, and also connects to the West County Regional Trail, covering 14 miles altogether. Trail entry points are located in Santa Rosa at the pedestrian/bicycle bridge intersection with the Prince Memorial Greenway, in Sebastopol near Mill Station Road and Highway 116 intersection, and off public streets along the trail - from Roberts Avenue to Petaluma Avenue, as mentioned by Sonoma County Regional Parks.
Although only being shut for a week, it bears noting that the Joe Rodota Trail contributes more to the community than just being a transport or recreational area. Such trails protect natural resources, like the Laguna de Santa Rosa and adjacent farmlands. Given the temporary closure of the trail, locals and visitors will have to consider alternatives for the period.