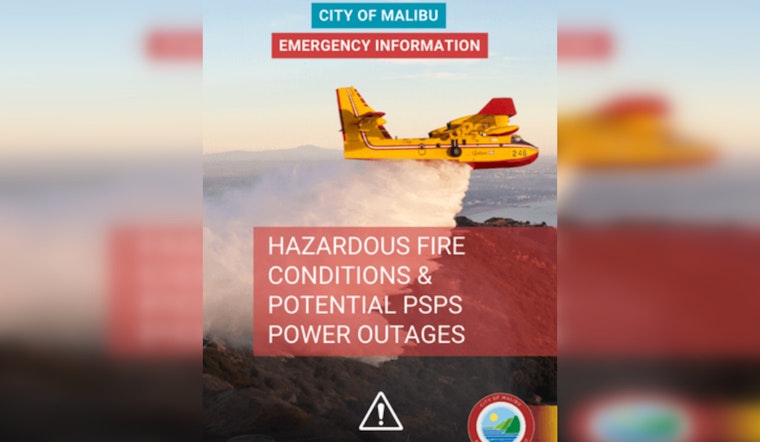 Published on November 20, 2023
Malibu residents are preparing for potential power outages and safety risks due to windy fire conditions that could possibly impact the city. Predictions indicate multiple neighborhoods may experience Public Safety Power Shutoffs (PSPS) between today and tomorrow, triggered by wind patterns posing a wildfire risk. Southern California Edison (SCE) is issuing warnings throughout both east and west Malibu, aiming to eliminate equipment-related fire initiation risk according to the Malibu City press release.
Similar instances of outages and evacuations have previously occurred due to regional wildfires. Reliable information on PSPS power outage status and detailed neighborhood maps are available on MalibuCity.org, enabling residents to assess their risk level and respond adequately to potential challenges.
Residents are being advised to prepare themselves for possible power outages, fire risks, evacuations, and dangerous road conditions due to falling branches and possible traffic light failures.
SCE, in collaboration with the city, will place a Community Resource Crew Vehicle at Malibu Bluffs Park, providing assistance to the public. This resource offers vital services such as device charging facilities and essential information distribution. Preparedness guides issued by Los Angeles County outlining power outage readiness measures are also available.
Malibu residents are encouraged to subscribe to emergency alerts and the City's Alert Center. LA County emergency alerts are also available for those residing in the region.