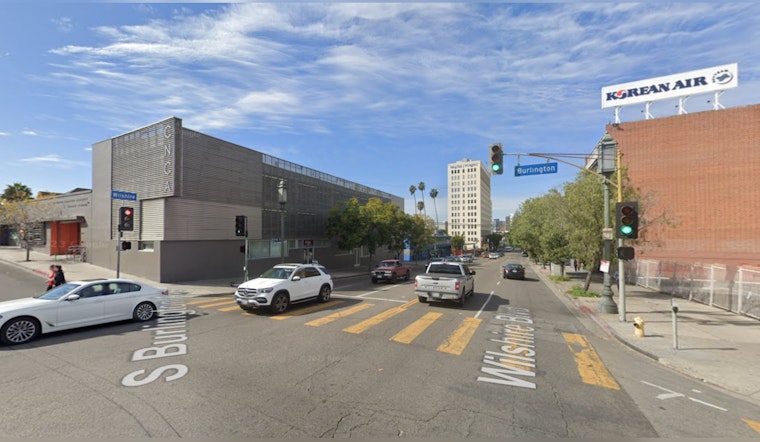 Published on November 20, 2023
A mother and son died in a hit-and-run collision in Westlake, Los Angeles, yesterday. The crash occurred at around 5:30 p.m., near the intersection of Wilshire Boulevard and South Burlington Avenue as reported by ABC7. Eyewitnesses recounted seeing the driver's car mount the curb, hit a traffic light, and then strike the two pedestrians. Leaving the scene swiftly, authorities arrested the driver, as directed by the witnesses.
The authorities have not revealed the identities or ages of the deceased victims. Nevertheless, witnesses told KTLA that the victims were a mother and her son. The accident claimed the son's life on the spot, while his mother later succumbed to her injuries at the hospital.
Detectives are investigating the cause of the accident and suspect that alcohol, given the beer cans found at the scene, may have contributed to the incident.