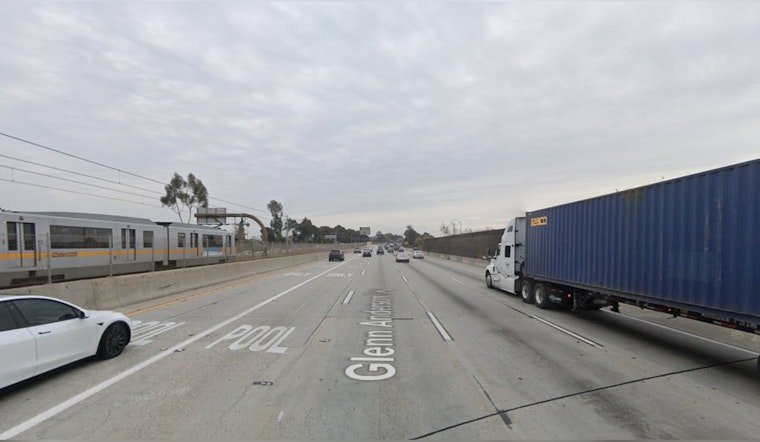 Published on November 20, 2023
Yesterday, incidents on the 105 Freeway near Willowbrook led to a California Highway Patrol (CHP) officer shooting a man seemingly wandering the traffic lanes.
Witnesses reported a man with dark clothing and a backpack, wearing headphones, and using his phone while walking on the freeway's westbound lanes at around 3:16 p.m., according to a Fox LA report. CHP officials state that "a struggle ensued" between the officer and the pedestrian, resulting in the officer discharging his weapon.
Following the incident, the pedestrian was transported to the hospital, with his condition currently unknown, as conveyed by CHP Officer Sean Lough. The officer involved in the shooting suffered no injuries. The investigation into the incident led to the temporary closure of the freeway's westbound lanes, causing significant traffic disruptions until early Monday morning, as mentioned by KTLA.
Multiple police units responded to the scene, and a visible "splatter of blood" was observed in the freeway lanes as reported by NBC Los Angeles.