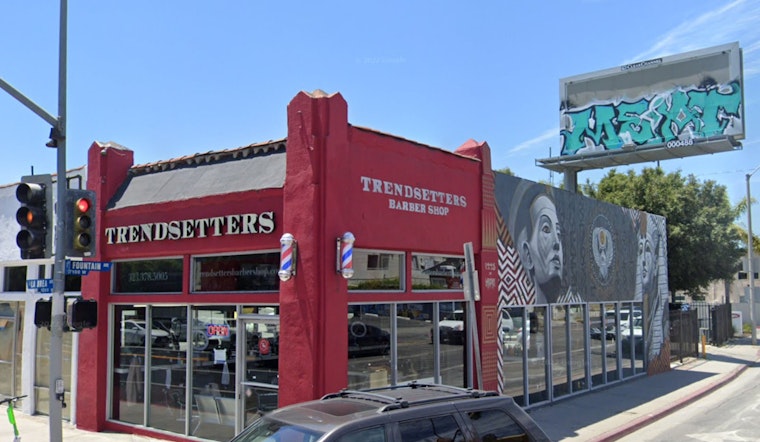 Published on November 20, 2023
Earlier today, a pickup truck, unmanned and out of control, crashed into Trendsetters Barbershop in West Hollywood. The truck had rolled from a nearby gas station directly into the barbershop, causing significant damage but resulting in no injuries as documented officially by NBC Los Angeles.
The driver of the pickup truck was witnessed by NBC Los Angeles and KTLA news networks, trying futilely to stop his runaway vehicle. Inside, a barber and a customer narrowly managed to avoid being hit by flying glass and a falling vending machine. The incident forced the barbershop to close for damage repairs.
According to Chaun Tucker, a barber at the shop, who spoke with KTLA, it is not yet clear if the vehicle was left in neutral or experienced a mechanical fault. Tucker commended the precise decision of the on-duty barber, who successfully spun a client's chair safely out of the crash's path.
Interestingly, Trendsetters Barbershop had been unwillingly involved in similar incidents up to six times previously. Tucker revealed this peculiar piece of information to KTLA. The damage has necessitated extensive repairs, with the barbers confident of reopening in the next one or two weeks. In the interim, they will continue to serve clients in other salons, renting chairs as needed.