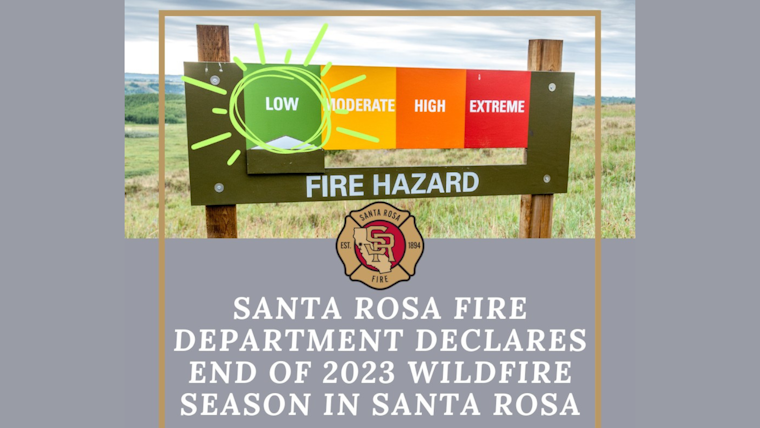 Published on November 16, 2023
The Santa Rosa Fire Department has officially declared an end to the City's 2023 wildfire season. This announcement, shared on the City of Santa Rosa Fire Department Facebook page, indicates a crucial step in the region's fire management strategies. Fire Chief Scott Westrope highlights the year's beneficial rainfall and diligent homeowners' efforts as key factors in their success. Nonetheless, the department continues to urge residents toward vigilance in preparation for future wildfire seasons.
In recognition of this achievement, the department has suspended the Weed Abatement Ordinance requirements temporarily. They also plan to issue pile burning permits soon, letting property owners safely dispose of vegetative debris. Throughout this period, the Fire Department will continuously monitor local conditions, coordinating with regional partners on the timeline for granting these permits.
Despite even the end of the wildfire season, the Fire Department continues to address the City's Wildland Urban Interface (WUI) area. The community is urged to suppress new vegetation growth around homes actively, a crucial element to local wildfire spread prevention. The 2023 season was fortunately devoid of significant wildfire activity due to beneficially timed rains, but the public should remain committed to engagement and readiness measures.
While the inspection of properties under the mandate of the Weed Abatement Ordinance is temporarily suspended, the fire prevention strategy's core remains maintaining unimproved land.
More information on pile burning permits and the Santa Rosa Fire Department's wildfire preparedness measures can be found on their online information center, SRCity.org/WildfireReady.