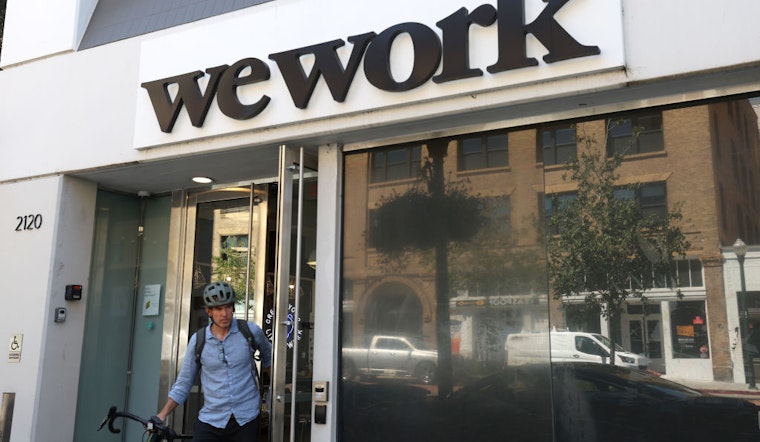 Published on November 07, 2023
Today, WeWork, known for its co-working spaces, indicated it has filed for Chapter 11 bankruptcy protection. The filings also lay plans to abandon seven leases in the Bay Area, adding to the struggles of the local office market, per SFGate.
Their journey from a promising start-up with a high valuation in 2019, to filing for bankruptcy has been marked by several nascent ventures, including a failed IPO, accruing massive debt, ousting its founder, going public, and ultimately bankruptcy. The revised filing includes plans to reject leases for six San Francisco locations and a single Oakland location, according to WeWork.
In correspondence to the restructuring support agreement, around 92% of WeWork's secured noteholders concurred with the outlined strategic plans to bolster the company's balance sheet and financial performance. Lease rejections will primarily involve non-operational locations, indicating that global operations should continue uninterrupted.
Bankruptcy filings list the San Francisco locations due for rejection to be 180 Geary St., 222 Kearny St., 25 Taylor St., 430 California St., 1455 Market St., and 800 Market St., and the Oakland location is at 1814 Franklin St, which are not currently listed as WeWork's co-working options, as reported by SFGate.
Per WeWork's listings, the firm continues to operate six locations in San Francisco, and two each in San Jose, Oakland, and San Mateo, including single sites in San Ramon, Berkeley, Palo Alto, and Marin County.
WeWork aims to foster business continuity and deliver top-notch services to members as part of their bankruptcy filing. The company also clarified that the process will not impact their operations outside the U.S. and Canada or those of their global franchisees, per WeWork.