We're sad to report that on Saturday, March 21st, Club Deluxe (and Orbit Room) owner Jay Johnson died after fighting a long battle with cancer. He was 61 years old.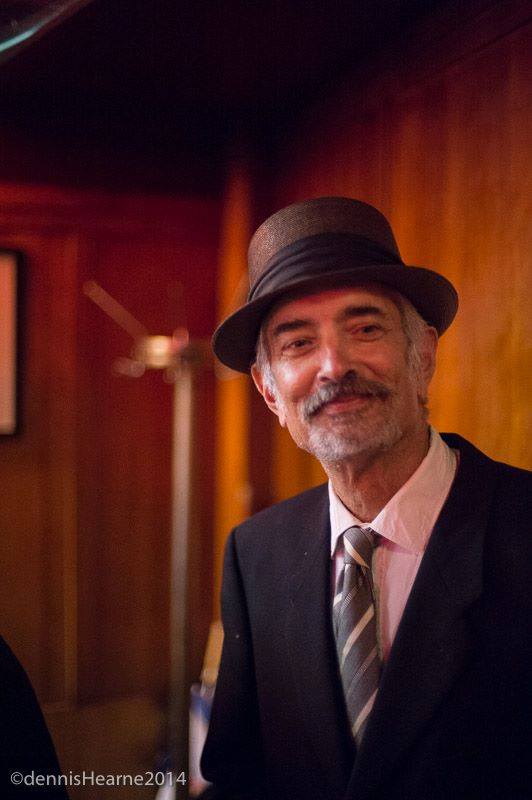 Photo courtesy Dennis Hearne
Johnson opened Club Deluxe in 1989, after which it became quickly known as a local secret spot for great live music, cocktails, and delicious pizza. In the years since, Johnson and Club Deluxe have hosted a vast number of swing, jazz, and blues artists from all over the world, and the local music scene is feeling Johnson's loss.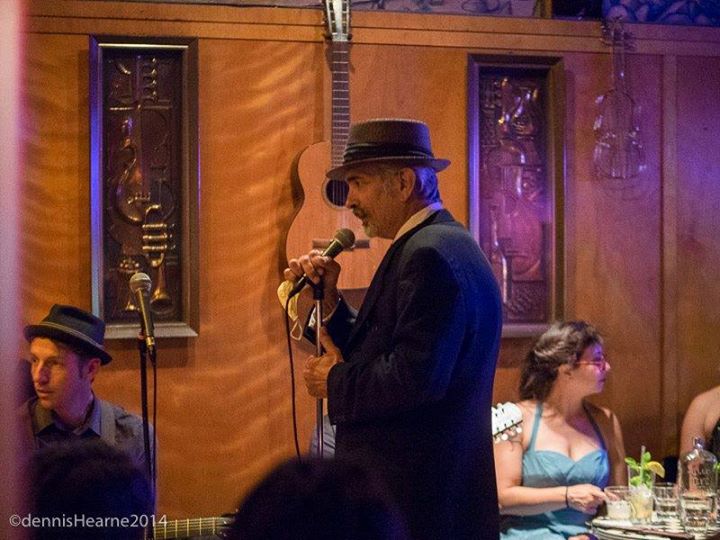 Photo courtesy Dennis Hearne
Local jazz artist Nick Rossi told Hoodline, "Jay Johnson was a true character who made San Francisco a better place to live. In part by design and in part by accident, he created a subculture clubhouse enjoyed by a surprisingly diverse group of people over the past couple of decades. He was a man who showed a tremendous amount of support to our local music scene; particularly to us jazz musicians during a period when our kind of music was all but left for dead. I truly regret that I did not have a chance to thank him fully for all of this."
Rest in peace Jay Johnson, former owner of Club DeLuxe here in San Francisco. You made this City a better place to live.

— Nick Rossi (@NickRossiMusic) March 22, 2015
At Club Deluxe. The owner Jay passed tonight, and while he was cantankerous as fuck, he gave us Club Deluxe, which is pretty special.

— Broke-Ass Stuart (@BrokeAssStuart) March 22, 2015
In addition to owning Club Deluxe, Johnson was a singer. He even released an album called Full Swing Ahead that he used to sell at Club Deluxe during his Saturday night "Blame it on the Bossa Nova" performances. The Examiner described him as "a smooth-faced young Sinatra clone."
Here's Johnson singing at Club Deluxe way back in '94:
Conservation photographer & filmmaker Marcy Mendelson told us that she has fond memories of a quiet night that Johnson took the stage to sing a casual rendition of Goldfinger. "[Club Deluxe] was a main haunt for me n' my ex for many years. Sad to hear Jay was suffering and hope the staff is doing ok," Mendelson told Hoodline.
Robert Patterson of the upcoming Black Sands brewery in the Lower Haight says that Johnson, the owner of the building at 701 Haight St. was a fantastic landlord and is survived "by his equally supportive sister Kim Pipkins." "He was very inspirational and energetic about our project," Patterson told us, "and we are going to do give tribute to his efforts and success in SF with a brewed beer in his honor. Our head brewer is working on a couple recipes to immortalize his great energy. We look forward to sharing Jay's beer in the coming months when we open."
A memorial for Johnson is being planned, and we'll keep you posted on the details. The bar has been passed to a friend of Johnson's, and the plan is to bring back the food (Giovanni's pizza service halted in 2013), but otherwise carry through Johnson's vision. 
Rest in peace, Jay Johnson, and thanks for everything you gave the Haight.