The first permanent Philz Coffee to hit the Financial District is coming to 1 Front St., offering inside and outdoor seating and order-ahead coffee pickup to avoid those long lines seen all day long at the truck around the corner. The target opening date for the space, formerly a University of Phoenix outpost, is mid-May.
The new location won't replace the Philz truck that opened on Sansome Street south of Pine Street a few months ago, which is "doing wonderful," according to Jacob Jaber, Philz CEO. "I think people are really loving it." The truck has four-and-a-half stars on Yelp, and people rave about the mint mojito coffee.
The truck is open from 6:30am–2pm Monday through Friday, and the store will be open 5am–7pm Monday through Friday. "It's earlier than most of our locations," said Sarah Burns, area leader for Philz, "but we want to cater to everyone who's working on East Coast time."
They're not worried the new retail store, just around the corner from the truck, will cannibalize business: "There's so much density in the neighborhood," said Jaber, whose father, Phil, began the business in 2003. 

The new store—like some other Philz locations—allows online pre-orders so you can grab and go. "If people really don't have much time, literally it will take three seconds for them to walk in, grab their drink with their name on it and walk out," Jaber said. "We're building the store in a way that allows us to serve the volume. We care about quality before efficiency, but we recognize that being efficient is important for people."
However, he added, a lot of people do like to linger. "Not only are they coming for the amazing coffee, but we get to know people on a personal level," Jaber said. "They look forward to their coffee break."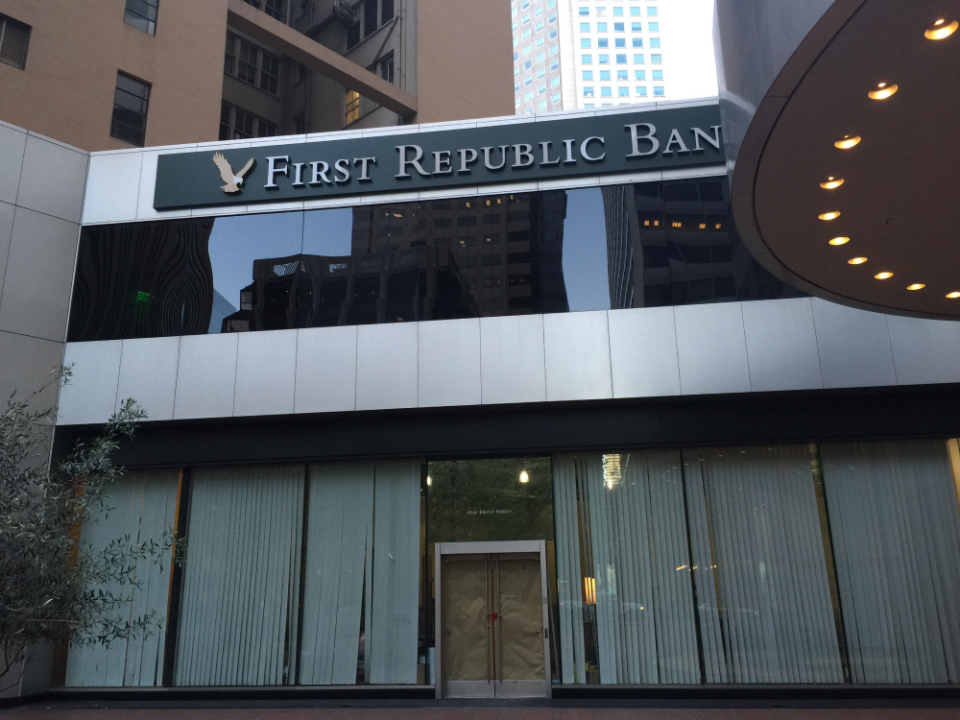 The Philz-to-be, formerly a University of Phoenix outpost.
This Philz will have seating inside and outside at the plaza where Market, Battery and Bush streets intersect by the Mechanics Monument. Yes, this is the same plaza serving customers of the nearby Peet's Coffee, Jamba Juice and Specialty's.

But Jaber says they're not about competition—again, he thinks there's enough business to go around in the busy FiDi, and that Philz offers something different.
The company's philosophy is to "reinvent" the coffee experience, from having ultra-nice baristas (not dour and judgy; you know who you are) to making the coffee one cup at a time and customizing it for each customer's taste.
They claim it'll keep you awake through even through driest Power Point presentations: "The coffee's probably the most caffeinated cup of coffee I've ever had," Burns said. " It really helps you keep going throughout the day."
Counting this and a new retail location at their Dogpatch headquarters opening in a few weeks, Philz will have 23 locations in the Bay Area and Los Angeles, with "multiple" new locations in the hopper, Jaber said.
By the end of the year, Philz expects to have 1,000 employees (called "team members") and if you're looking, they're hiring.