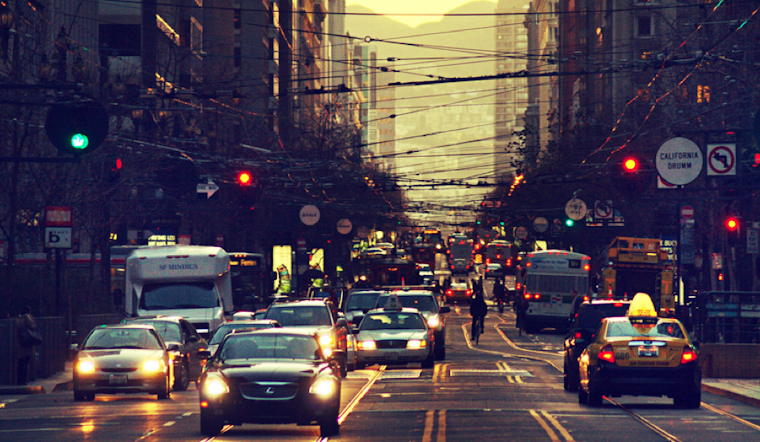 Published on April 07, 2015
There's never a dull moment on Market Street, and the upcoming Prototyping Festival plans to make San Francisco's busy pedestrian thoroughfare even more vibrant this Thursday through Saturday. 
A collaboration between the SF Planning Department, Yerba Buena Center for the Arts and the Knight Foundation, the 2-mile festival will feature 50 interactive ideas that aim to unite the diverse communities along Market Street and "build a more connected, beautiful San Francisco."
From Van Ness to the Embarcadero, the festival breaks Market Street into five districts: Civic Center, Central Market, Retail Heart, Financial District and Embarcadero.
Each district will feature nine prototypes dreamed up by community members in the event's call for proposals last fall, and one prototype designed by the district's "Design Captain", including Autodesk for the Embarcadero and Gensler for the Retail Heart section.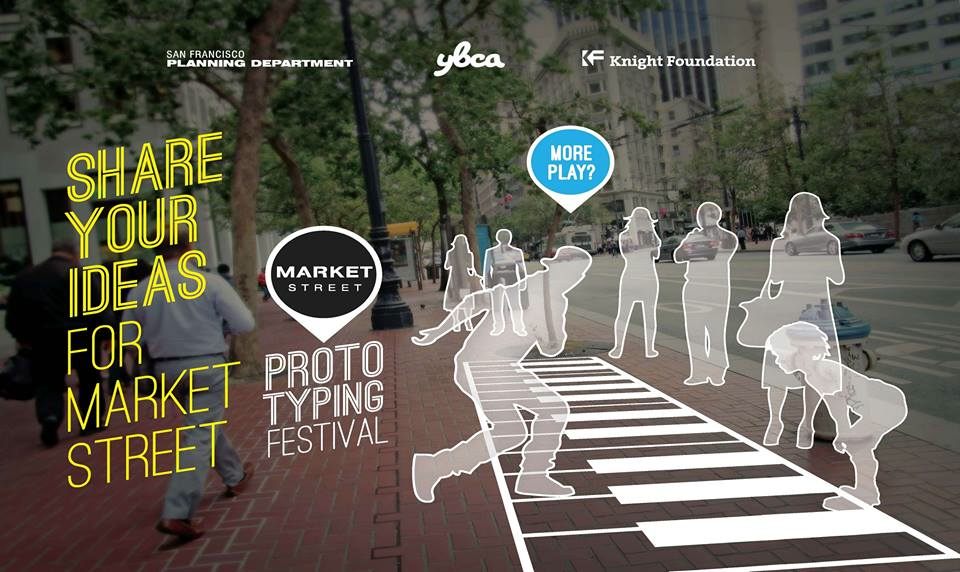 Image: Market Street Prototyping Festival / Facebook

The community is invited to walk the route from 11am to 7pm Thursday, April 9th, through Saturday, April 11th, to interact with the prototypes and their creators. More than half of the 50 projects are also scheduled to "light up the night" from 8pm to 10pm each night. 
As the festival is part of the city's Better Market Street initiative—a multi-agency program to reconstruct Octavia Boulevard to The Embarcadero by 2018—the organizers want your feedback on which prototypes to implement on Market Street permanently. Use each prototype's unique hashtag on social media to share your thoughts.
To warm up your imagination, scroll down for a snapshot from each district, and check out the full list of featured prototypes, the full event schedule and the festival's Twitter account for real-time updates. 
Civic Center
Play Everyday: By building an "improvisational workout park" for San Franciscans of all ages, this prototype aims to build movement back into the city's infrastructure, and is the brainchild of Jennifer Pattee, founder of the outdoor fitness program Basic Training, which will be offering free fitness classes at the workout park during the festival.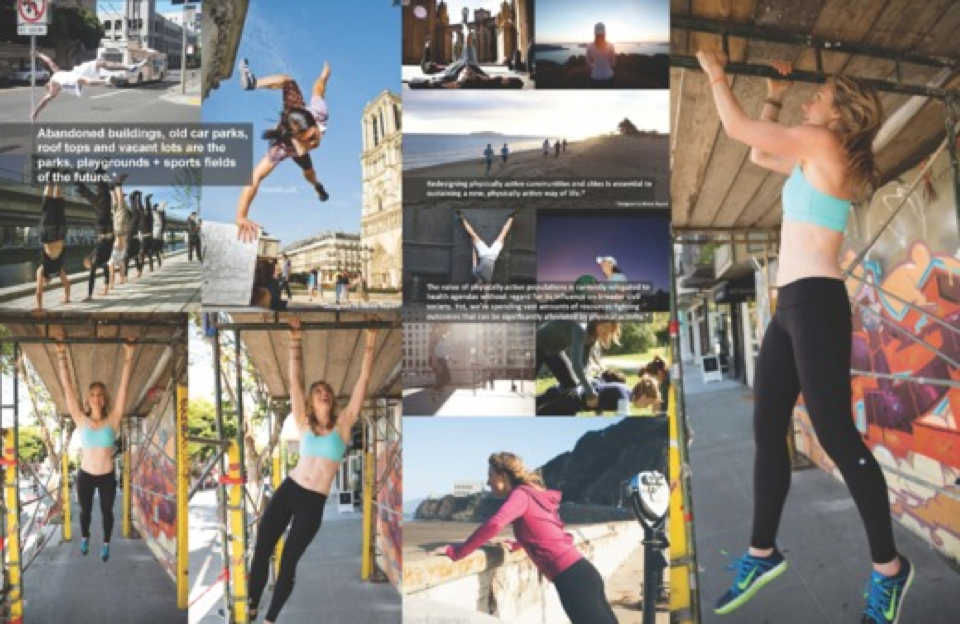 Image: Jennifer Pattee
Central Market

Show Box: Local art and culture incubator CounterPulse is teaming with Jensen Architects to produce a "streetside performance hub". Take a break on the tubular seating and enjoy live performances throughout the festival, including theater, musicians and interactive dance classes.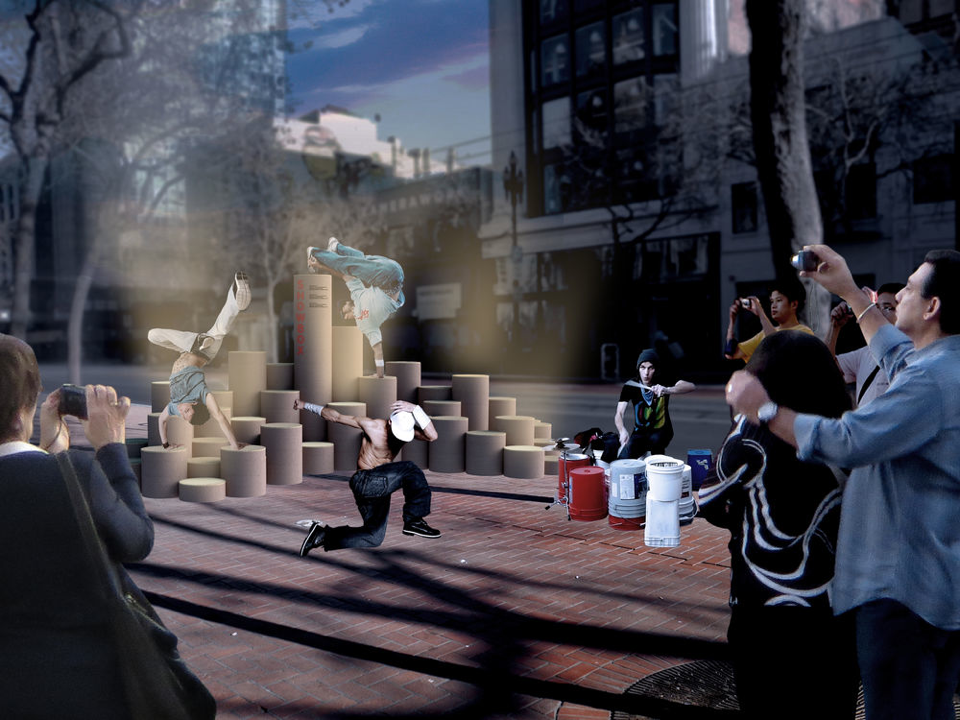 Image: CounterPulse & Jensen Architects
Retail Heart

Walk [Market Street]: If you've ever hopped in a cab just to find out your destination was a block away, you'll appreciate this prototype, which will have 30 signs posted along Market, pointing pedestrians in the direction of nearby sights and offering how many minutes it will take to walk to these destinations.
Financial District

Sound of Emotion: With the help of a few fellow pedestrians and a few iPads, compose a song using your facial expressions. "The instruments will be 'played' through each iPad's proprietary emotion detection software. The software recognizes up to seven unique facial expressions—when an individual walks up to the device, their instrument begins to play. Each additional person represents a new instrument with the opportunity to shape the resulting music collectively through their expression."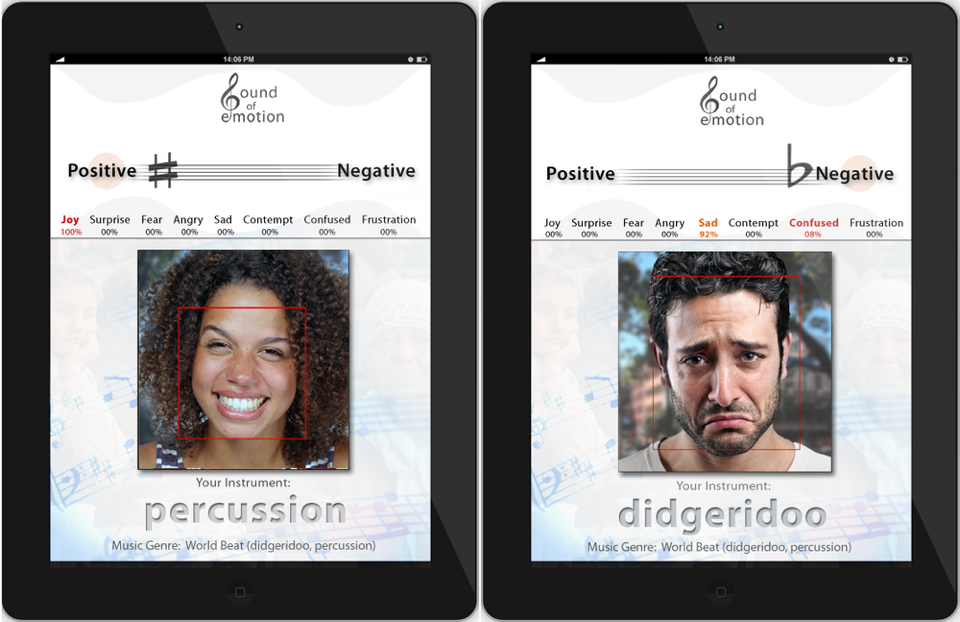 Image: Paul Pillitteri
Embarcadero

NeuroFlowers: Control robotic flowers with your mind, as interactive tech artist Ashley Newton explains in AutoDesk's preview video:
Each prototype has been assigned a unique hashtag, and festival organizers are counting on feedback to find out which prototypes you'd like to see become reality.
Head down to Market Street later this week and weekend to take it all in, and check out the full roster of events and locations on the festival website here.