Yesterday, Artís Coffee debuted its new Hayes Valley location at 537 Octavia St.
Artís started work on the location in February, completely renovating the 700-square-foot space from its former iteration as Reliquary, which moved around the corner to its Hayes Street location last April. This represents Berkeley-based Artís' first San Francisco outpost, though perhaps not its last.
The new space is bright and modern, with ample space for storing the many coffee-related retail products that Artís offers. An angled counter includes a pastry case, and the coffee-making equipment behind the counter spans an espresso machine, an electric pour-over machine, a classic manual glass pour-over station and two roasters in the back, which are used to custom-roast the beans of a customer's choosing on the spot.
Five small tables sit near the windows and against the wall, and barring rain, a pair of white two-seat tables grace the sidewalk outside the cafe.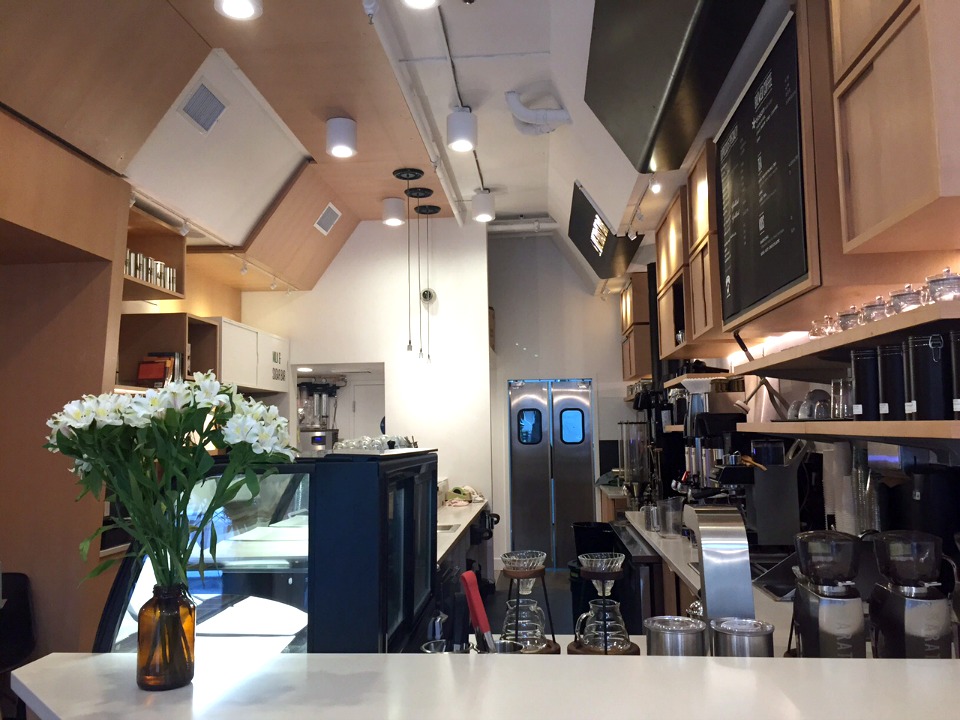 At first glance Artís might seem like just another coffee shop, but the space is as much a retail shop for the coffee connoisseur as it is a place to pick up a quick espresso.
All beans at Artís are freshly roasted, and customers can choose from a selection of four different types each season. If you want a bag of beans to go, you can select your choice of raw beans and choose just how deeply roasted you'd like them to be, and they'll be thrown into the roaster for you. Approximately six minutes later, you'll have a bag of fragrant beans in hand (though it's recommended you wait 24 hours before consuming them to let the natural gases disperse). 
Bean selection aside, Artís also carries an array of products for coffee preparation at home. This ranges from the AeroPress to high-quality grinders and a home espresso machine. If you're unsure of how anything works just ask, and the staff will give you a demo at this station: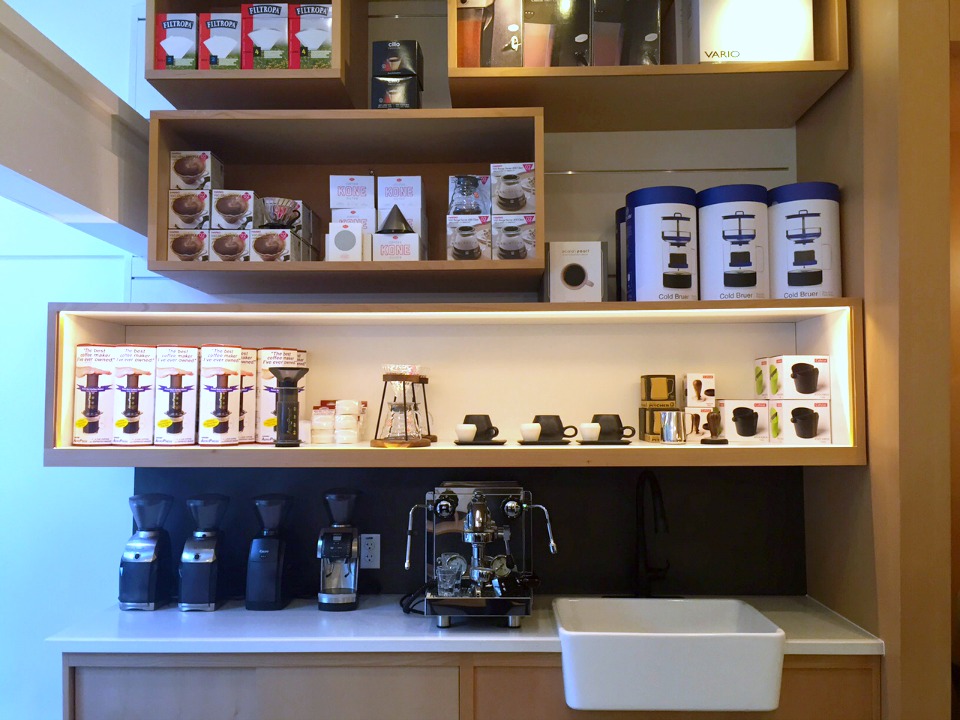 Of course, if you just want to stop in for a cup of coffee, you can get that too. Coffee drinks range from the usual suspects—such as lattes and mochas—to less common concoctions such as a cortado (espresso cut with a little foamed milk) or a flat white (a latte-style drink made with milk "microfoam"). 
All pastries in stock are from Mission Beach Cafe, and freshly-made juice from Happy Moose Juice will also be available daily. 
Artís is open Monday-Thursday from 7am to 7pm, Friday and Saturday from 7am to 8pm, and Sundays from 8pm to 7am 8am to 7pm.