North Beach could be getting its own farmers market by the summer, if all goes well. Danny Sauter and Sri Artham of North Beach Neighbors are sowing the seeds to start one up based on positive feedback from a survey of area residents.
"In general, people are very excited about a farmers market in North Beach," Sauter told us. "We wanted to gauge initial feedback and get into some specific questions around the specific vendors and times of week people would like to see it." He said more than 300 people responded to a survey the group put out via social media and neighborhood groups, with 98 percent saying yes to the question, "Do you believe a farmers market will improve the quality of life in North Beach?"
Sauter said feedback favored a Sunday morning market, and they'll probably set it up on Green Street just east of Columbus Avenue if they can get a permit and buy-ins from the businesses on the street. Washington Square Park wasn't feasible because of other weekend events that happen there. 
"We asked the question, 'Do you currently visit another farmers market somewhere in the Bay Area at least once a month?,'" Sauter said. The response? 77 percent said yes, but a number of people said it's difficult. They have to drive to Fort Mason, he said, and it's a bit too far to walk to the Ferry Plaza Farmers Market and lug bags back, especially for older people. "They'd like something closer in their own back yard that they could rely on each week," he added.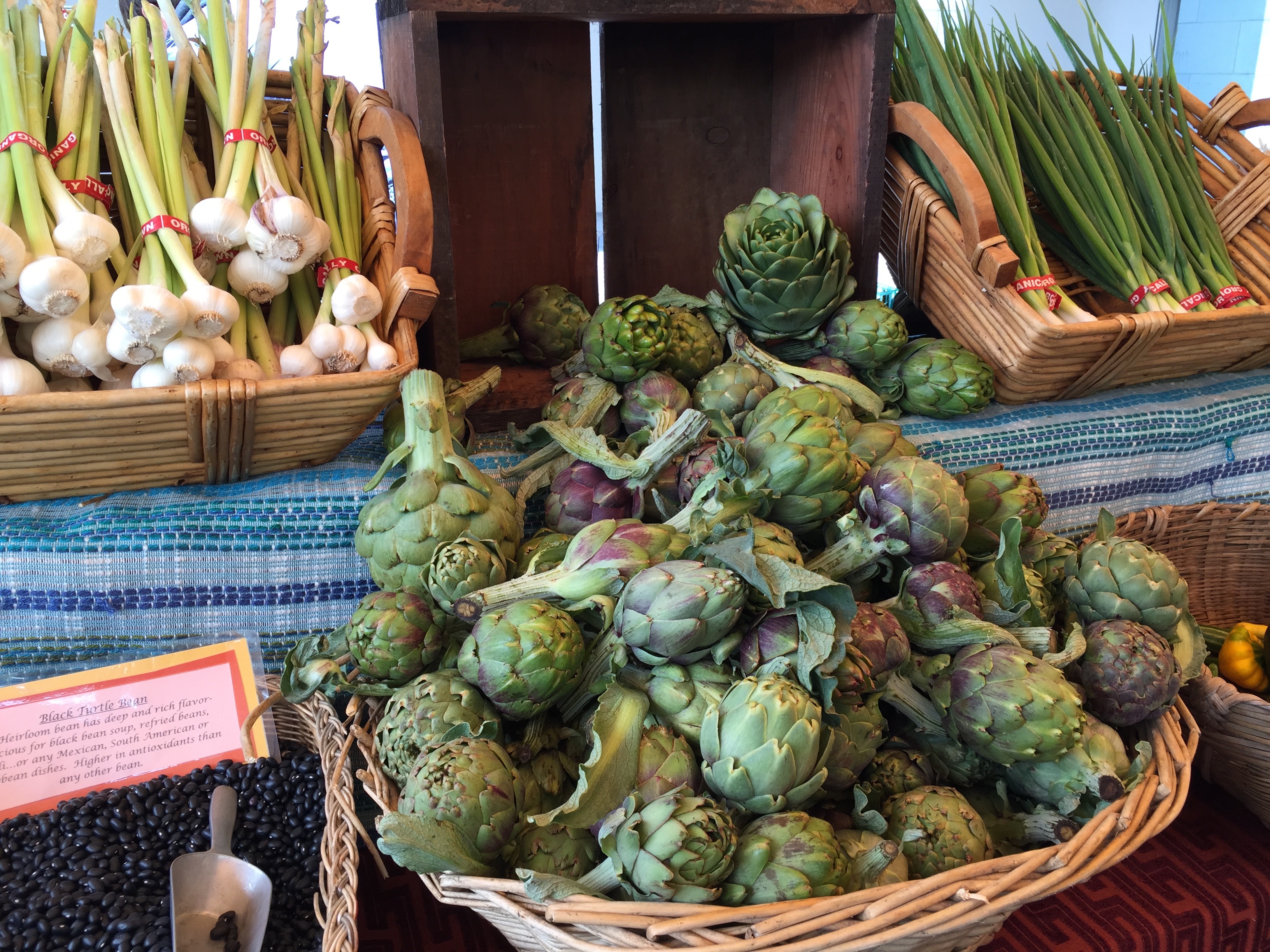 And even though Chinatown, with its cornucopia of goods, is nearby, Sauter said people are looking for locally-grown, organic produce. "The community really wants to see a produce- and farmers-led market," Sauter said, more so than prepared foods or food trucks. North Beach Neighbors is close to partnering with the Agricultural Institute of Marin, which also runs markets on Clement Street and in San Rafael, among others. "It seems they're really good at building successful markets and responding to what the community needs," said Artham.
If you live in North Beach or a nearby neighborhood and would like to take the survey, click here, and stay tuned for more news on whether the North Beach farmers market becomes a reality.