It's been only just over a week since our most recent Upper Haight crime report, but we've got more news of illegal activity in the neighborhood, including vehicle break-ins, a Haight & Stanyan stabbing, and NSFW late-night shenanigans.
---
Stabbing at Stanyan & Haight
Saturday May 9th, shortly before 7pm at Stanyan & Haight, a man was stabbed in the abdomen with a knife and taken to SF General Hospital. The wounds were described as non life-threatening, and the male suspect fled on foot.  As of this writing, no arrest has been made.
On May 3rd, also at Haight & Stanyan, a police officer was bit by a dog in the parking lot of the McDonald's. The individuals were issued a citation and released on scene, and the officer "remains in good spirits and is back to work". The southeast corner specifically has received recent criticism from Park Station regarding its lack of security, and less than a month ago a man was hospitalized following another violent incident nearby.
---
Vehicle Burglaries
Last week saw more vehicle burglaries in a continuing trend around the neighborhood and city. There were five total vehicle burglaries in the area between April 30th and May 6th, though zero robberies were reported between May 1st and May 7th. Smashing vehicle windows seems to be the method behind most of the burglaries, but one incident occurred after a car window was left down.
Car burglaries are a notorious problem in the Haight, so lock your doors, don't keep anything visible inside your car, and always report the crime.
---
Restaurant Break-In(s)
Here's a new one. On a recent Monday night, a restaurant on the street (which has asked Hoodline to keep its identity private for security reasons) had a break-in while its alarm was down. Fortunately, even though the alarm was broken, the security cameras were running. Here's what they caught, according to the business owner who viewed the tapes.
First, at about 2am, a thief described as "definitely a professional" smashed the lock, grabbed the till, and took off. The whole thing took about 15 seconds.
A bit later, at about 2:30am, a man and a woman saw the broken door and let themselves in. They then tried to break into the office, where the cash was kept. After their attempts failed, the couple gave up and, apparently succumbing to their baser urges, proceeded to have sex around the business. At about 4am, the owners finally realized that there were people in the business via the security cameras, and police were called. The suspects left the building before police arrived, but here are security stills from the incident: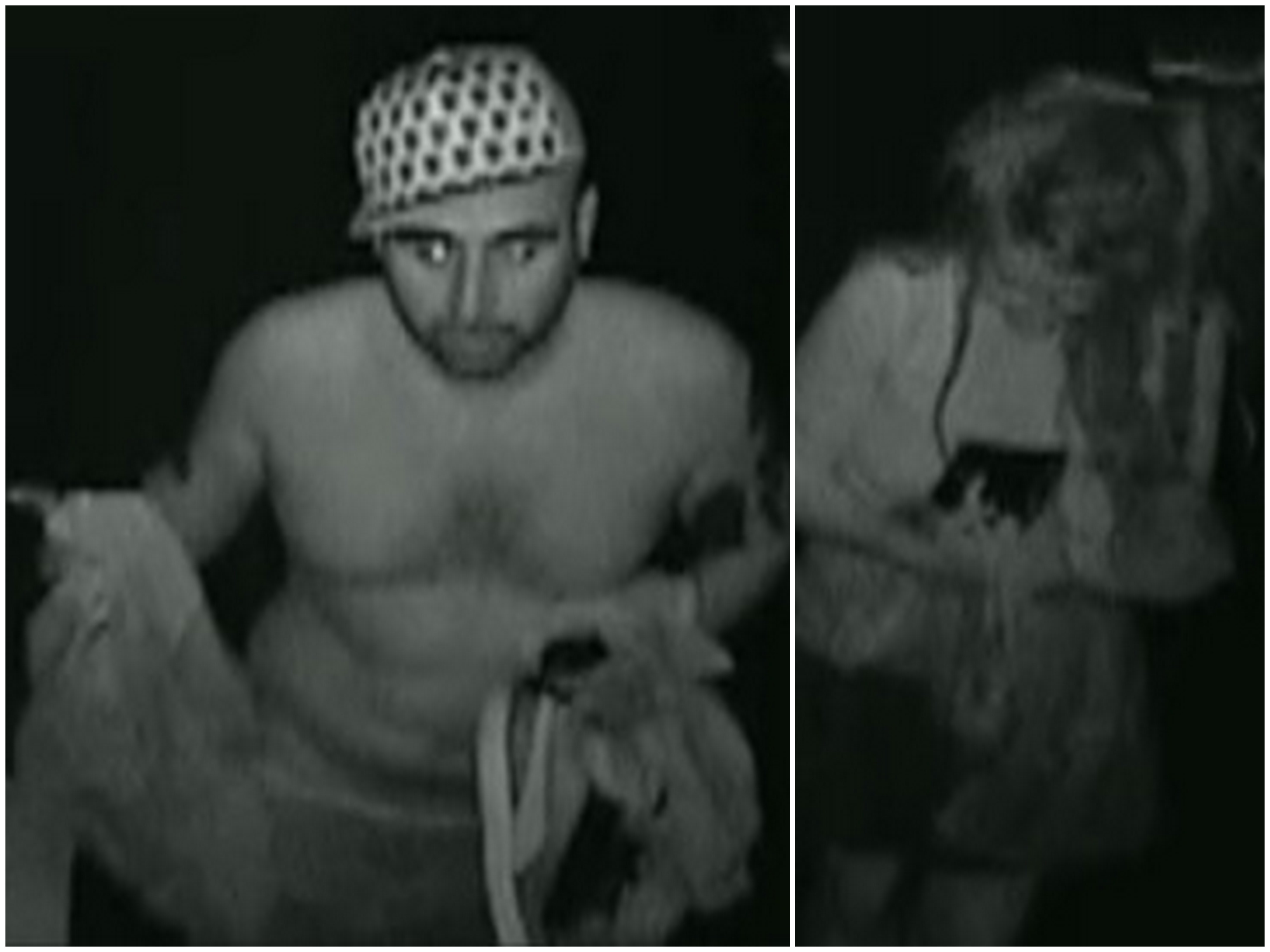 "The guy was wearing a Buster Posey jersey and a ball cap," reported the business owner. "They were both Caucasian, he had dark features and the girl had long blonde dreads and was wearing a skirt with long socks."
Neither the burglar nor the impassioned duo have yet been caught, so if that description rings any bells for you, contact Park Station at (415) 242-3000.
---
Merchant Mondays

Moving from the topic of crime on to how to prevent it, starting Monday the 1st of June, Park Station will hold weekly meetings with Park Station merchants and SF SAFE to discuss retail safety. Per the Park Station newsletter:
"It makes good business sense to partner with your local police and SAFE. It is our goal to offer you great safety and anti-retail theft tips along with open dialogue with your district captain to address issues impacting your business. Be a part of the solution; bring your complaints, concerns and compliments."
Merchant Mondays will be open to all businesses, but Park Station does ask for an RSVP. Contact April Cheng at (415) 242-3030 or by email at april.cheng [at] sfgov [dot] org to reserve. 
---
420 Debriefing
Finally, tomorrow, May 12th, at 6pm, at Park Station, Captain Sanford will host a debriefing on this year's 4/20 celebration in the Haight and Golden Gate Park. If you want to talk about your experience, offer suggestions, complain, or compliment Park Station on their handling of the annual bacchanal in its planning, implementation, or clean-up phases, tomorrow's your chance.