The Latin-inspired wine and tapas bar Antología Vinoteca announced June 10th that it'll close its doors and have a going-away event with live music on June 19th. Its last day in business will be June 25th.

"It has been a great three years for Antologia," reads the post on the Facebook event page for the bar's Closing Our Doors–Live Music Event!:
"

It is bittersweet that we announce that this will be the last day for live music as we will be closing our doors and pursuing other ventures at the end of June. 

We will be having live music from 7:30-10 PM on Friday June 19 to celebrate three years of great memories and to make a few more. 

Thank you all for your support and we hope to see you next Friday!"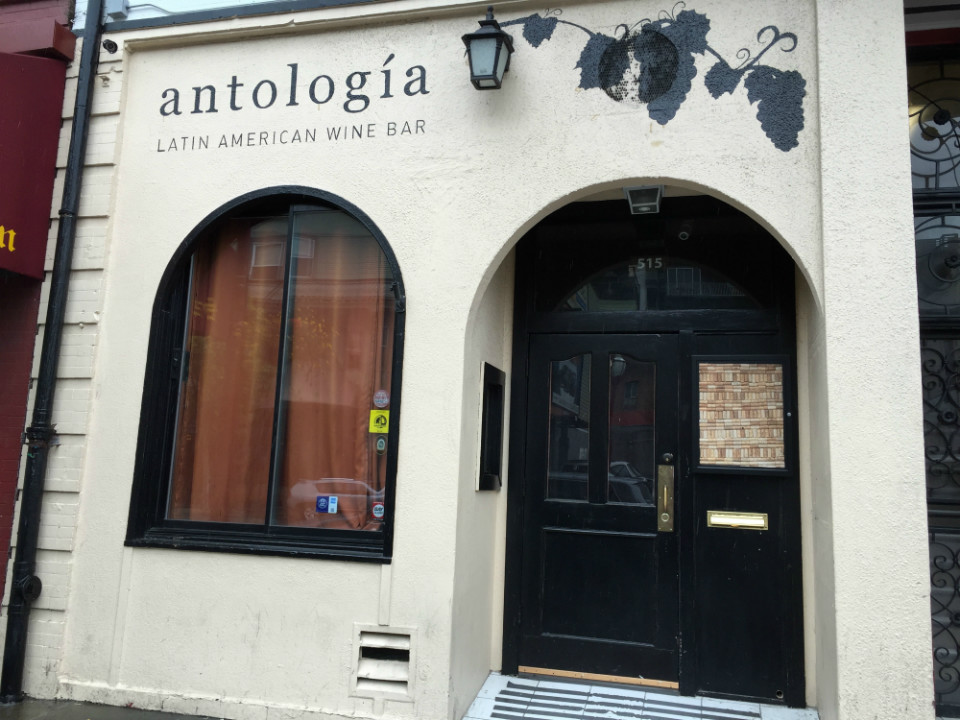 We caught up with co-owner Ramsey Hanna at the bar on Wednesday evening to ask about the departure. He said he opened the place in 2012 with partners Carlos Alejo and Juan Rodriguez. "My partners and I were looking for different opportunities," he said. "We all have full-time jobs. It wears down on you after a while." Hanna works in data analytics and Alejo and Rodriguez are employed in the hospitality industry.

The bar was open from 5–11pm Wednesday through Saturday, and all three did shifts serving customers. They serve an extensive list of Latin American wines along with small plates such as empanadas and other Latin cuisine. Bands played live Latin music on Friday nights from 7–10pm, but that ended once the owners decided to sell the bar.
"We're all entrepreneurial," Hanna said. "We'll pivot to something else."
What's headed to the space next? Read on for details on "Noc Noc Broadway."