In true San Francisco style, the city is hosting the City Hall Centennial Celebration, a free festival full of live music, dancing and food trucks, this Friday in Civic Center Plaza. As the name suggests, the party is a celebration of City Hall's 100th anniversary.
The event kicks off at 6pm, with two stages set up in the plaza along McAllister and Polk streets to showcase live performances commemorating the city's musical history. The diverse lineup includes DJ Novena Carmel (the daughter of Sly Stone of Sly and the Family Stone), Tim Bluhm of The Mother Hips, Roy Loney of the Flamin' Groovies, and many more local artists.
In the middle of the plaza, the festival will host a silent disco. Revelers can grab headsets and switch between two different channels, where DJs like Zach Moore, Delachaux and Frisko Eddy will play sets.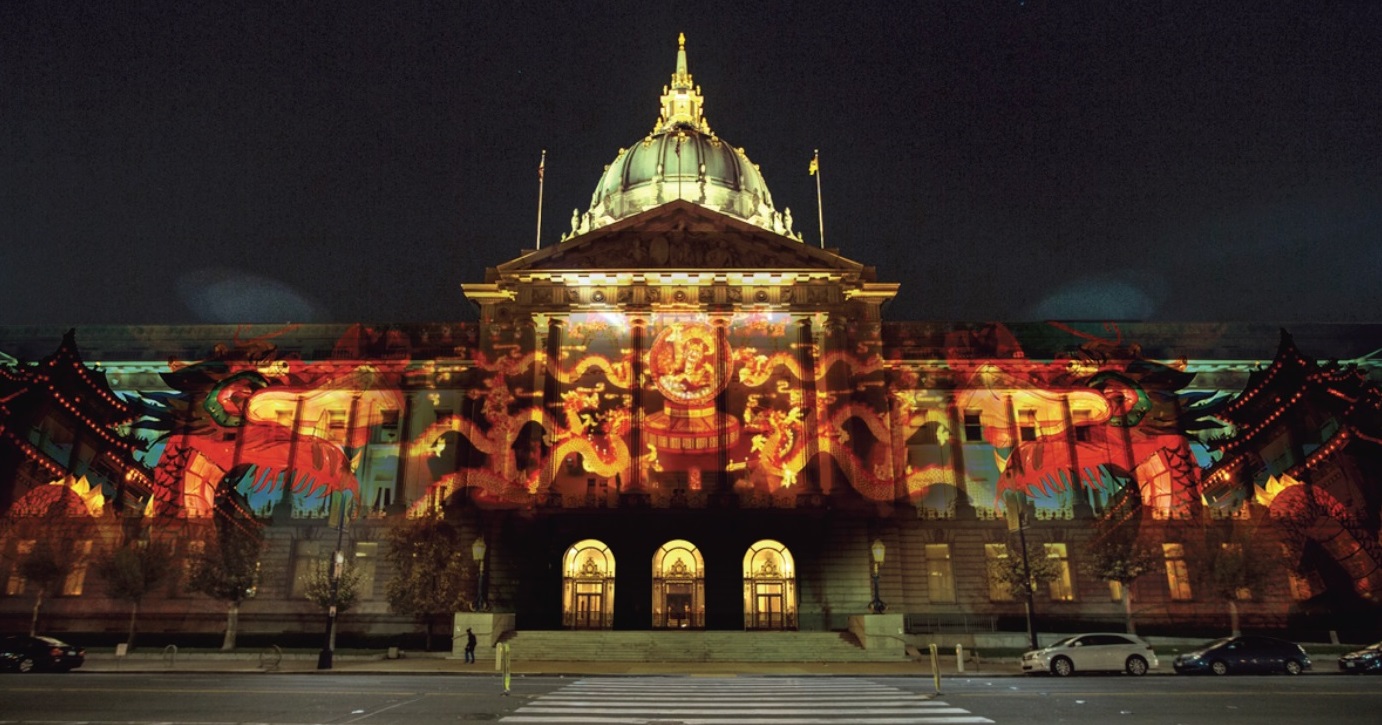 All eyes will turn to the guest of honor at 9:30pm, as City Hall unveils its new projection system, which will cast light and images on the building's facade year-round. Obscura Digital has created a special projection for Friday night's celebration, which organizers say will "take the audience on a visual and creative journey through the history and stories behind the building."
To keep the party going until 11pm, Off the Grid food trucks and a beer garden will be on hand.
The $4 million celebration is being funded by $1.8 million in city capital and $2.2 million raised from private donors by the Centennial Planning Committee.

Grab a map of the festivities here, and we'll see you out there Friday night.