Want to find out who makes the best lasagna around? Grab your fork, put on your fat pants and get ready to carb-load at the first-ever National Lasagna Day competition and family-style dinner. The event will be held at 6pm next Wednesday, July 29th, at the San Francisco Italian Athletic Club (1630 Stockton St.)
The event was organized by the North Beach Neighbors, which wanted to put on an old-fashioned community get-together. "All it is meant to do is to drum up some attention to North Beach, and have a big dinner where you get to know your neighbors and make it like one big family," said Lisa Marie Michelis, an event planner who is on the group's board.
"I was raised in North Beach, and that's how it was," Michelis said. "Everybody knew everybody." She recalled a time when it would take her an hour to walk to work because of all the friends and neighbors she'd stop to talk with along the way. "We're trying to get that feeling back, because it's such a unique neighborhood and great neighborhood."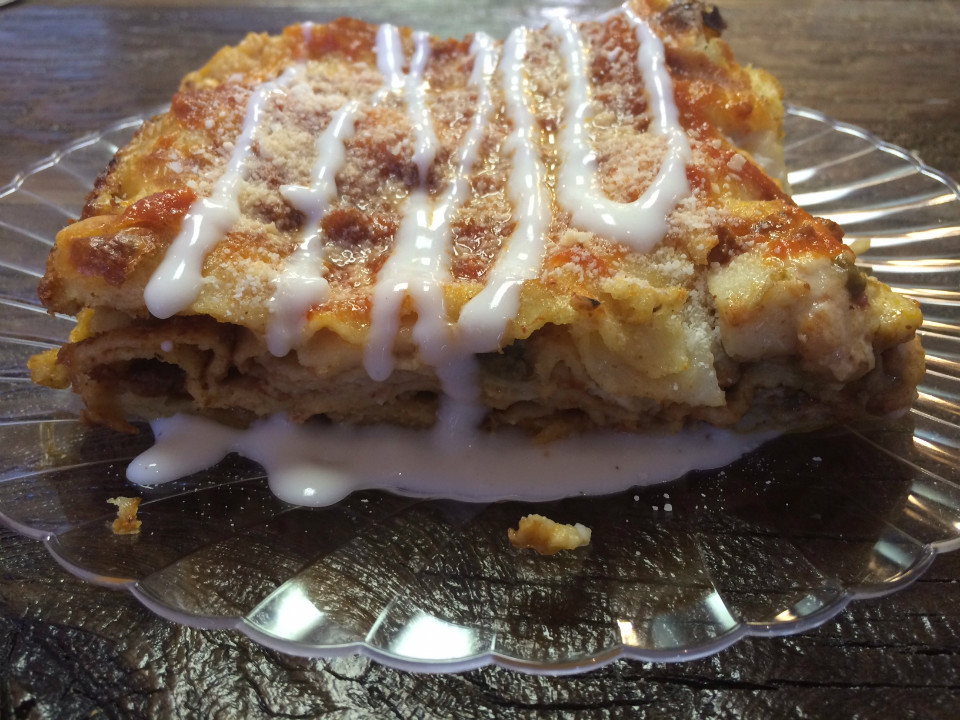 The Italian Homemade Company's lasagna.
The dinner will include salad, antipasto, lasagna (including vegetarian options), wine, coffee and dessert. "We're going to put Big Night on the big-screen TV with no volume," Michelis said, adding that the Stanley Tucci film is "very Italian; very food-oriented."

Participating restaurants will compete to win the the inaugural "Best Lasagna" trophy, judged by a panel of five local luminaries. The competing restaurants will include Acquolina, Alimento, Da Flora, Firenze by Night, The Italian Homemade Company, Piazza Pellegrini, San Francisco Italian Athletic Club/Marcella's Lasagneria, Sodini's, and Tony's Pizza Napoletana. 
In addition, Michelis said attendees will sing "Happy Birthday" in honor of Father Austin Conterno of Saints Peter and Paul Parish, who would have turned 100 on July 29th. (He passed away on July 12th; an early birthday party was held on June 16th at Original Joe's.) Admission is $35 ($20 for kids age 5–10). For tickets, call (415) 307-8034 or email michelisevents [at] gmail [dot] com.