Small-production wine importer Maritime Wine Trading Collective's new tasting room is opening soon in North Beach, offering wines from nine different proprietary brands, as well as boutique bottles hand-selected through years of relationships. A soft opening is planned for next week, with official hours starting in early October.
Maritime Wine Tasting Studio will be located in the 1907 flatiron building at 222 Columbus Ave., adjacent to Réveille Coffee Co. It's designed to showcase wines that the company produces and imports, from Napa and Sonoma to France and even Turkey. The shop will exclusively sell wine, both at retail and as flights or by the glass at its tasting bar. Wine education seminars and visiting winemaker nights will also be offered.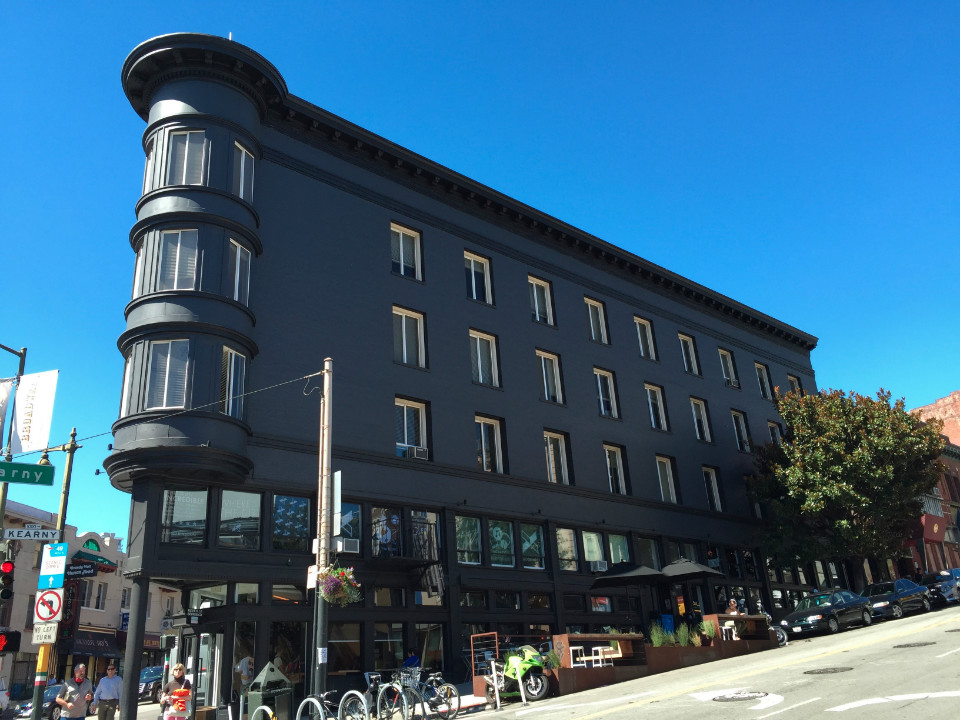 "We really hope that it can develop into a kind of living room for the neighborhood," said Chris Nickolopolous, founder and CEO of Maritime Wine Trading Collective. "We do want to have it resonate as a hybrid space. The guy walking home from the Financial District can grab a nice bottle and go home, or people from [the building] upstairs or anywhere in the neighborhood can sit and have a glass. People have been contacting us from all over America; now we have a place for them to come and visit."
Nickolopolous, who runs Maritime with his partner, COO Elijah Pfister, brings decades of wine experience to the new venture. "Like a lot of Greek kids, I came up in a restaurant family," he said. "A lot of my friends went on to have successful careers in the culinary side of things, but I didn't like the kitchen. I didn't like being hot and always having a laceration on my hand." Instead, "I gravitated to the fine dining side of things, where I was drawn to vino."
In the early 1990s, Nickolopolous became a consultant to Chicago restaurants that trying to up their game in terms of wine service. "At that time, boutique California wines were relatively new, except for in New York and San Francisco," he said. "I ended up becoming a portfolio manager in Chicago, and bringing a lot of the smaller boutique wine producers to market."
Nickolopolous moved to California in 2001 to work for Vincor, which was bought out by Constellation Brands. From there, he moved to Graham Beck, helping the the South African winery develop its brand in the U.S. market. In 2006, Beck helped Nickolopolous start a larger portfolio, which became Maritime Wine Trading Collective in 2008. The private equity partner is Sam Bronfman, who started Bacchus Capital Management to assist wineries and wine businesses.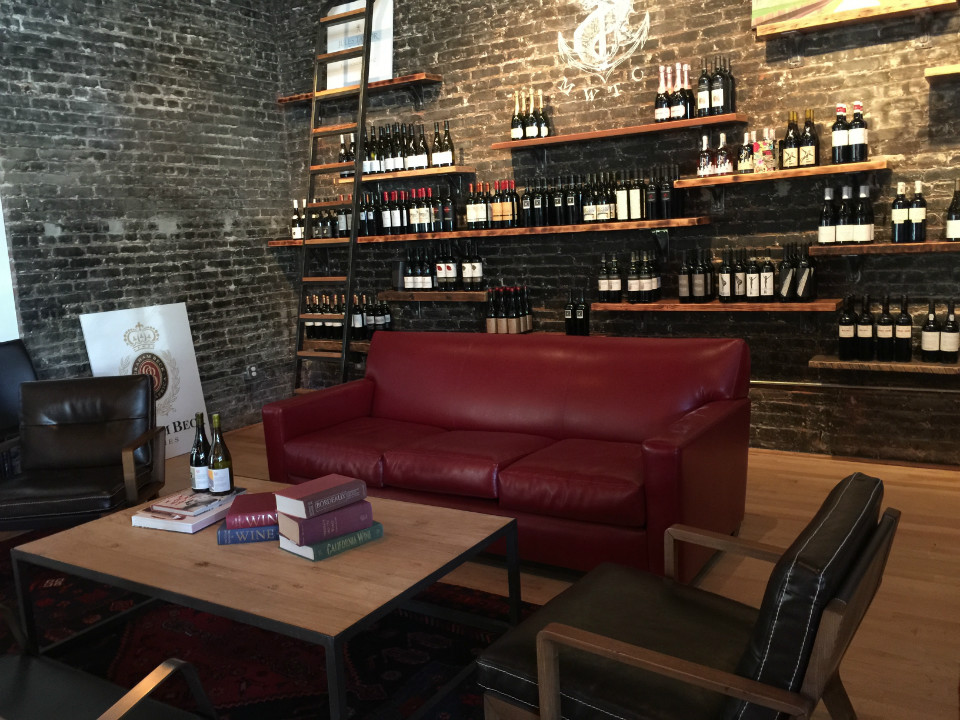 The tasting studio will serve the full menu from Brioche Bakery & Cafe, which is connected via a corridor, along with "wine bites" like Marcona almonds, olives and chocolate. Wines will run about $10–$16 per glass and $15–40 per bottle at retail, but occasionally, they'll open special high-end bottles at a higher price point.

Most of the wines Maritime produces are Bordeaux varietals, though Nickolopolous is particularly proud of its Russian River Valley chardonnay and pinot noir, made under the label Ministry of the Interior. Other house labels include Chasing Lion, Parcel 41, Rock & Vine, Seven Sinners and Twenty Bench. Imported wines include Graham Beck from South Africa, Quinto Nova from Portugal, and wines from Italy, France, Spain and beyond. Nickolopolous said that Maritime has personal connections with all of the brands it sells.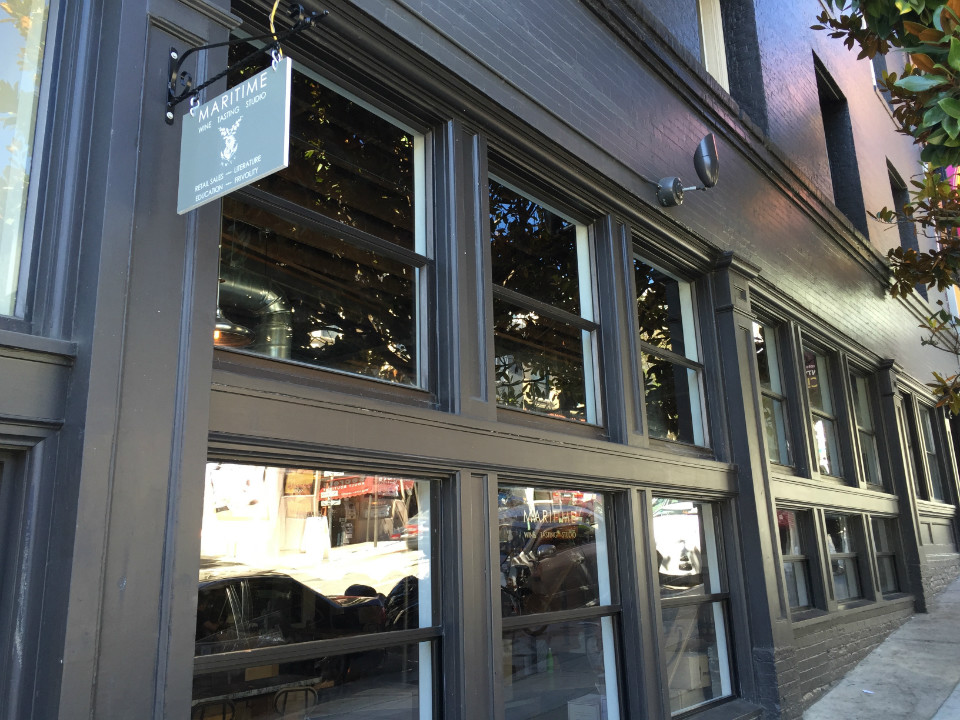 Nickolopolous and Pfister decided to open a wine tasting room after receiving requests from wine drinkers from around the United States and Canada, who would see the Maritime import label on a bottle and contact them to ask where they could go to sample more wines. They decided to open in the city because Nickolopolous lives and raises his children here, and many of Maritime's employees also live here.
The pair chose North Beach because it didn't have anything quite like this, Nickolopolous said. "It's either you're going full-on fine dining for a full meal, or it's the serious cocktail culture with hard liquor. I think we can occupy a nice niche."
Previously, the nearest bar solely for wine tasting was Barrique (461 Pacific Ave.), which shuttered back in April. Maritime, however, is not a bar: it has a Type 2 license, which means it's a tasting room and can only sell wine.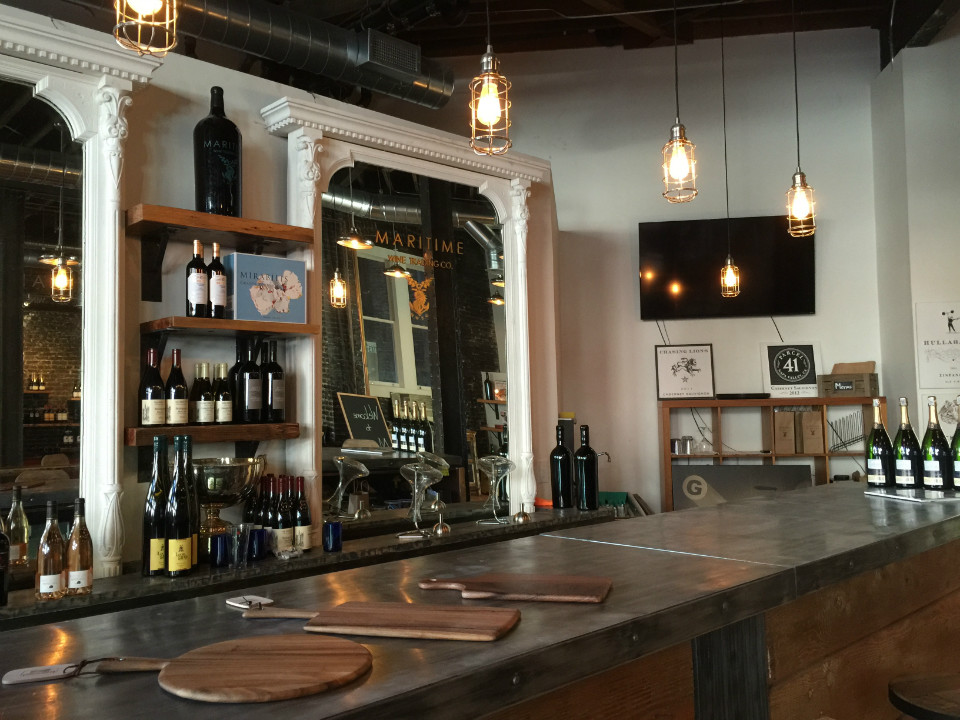 The studio, which was formerly a warren of offices, now features a temperature-controlled wine cellar and shelves showcasing Maritime's wares. The tasting bar showcases elements of the space's original architecture, including the brick interior walls from when it housed the Hotel Oregon.

To start, hours will be roughly noon–9pm Wednesday–Sunday, but Nickolopolous said the studio could stay open later to accommodate food and beverage industry workers seeking a glass of wine after their shifts, if there's demand.