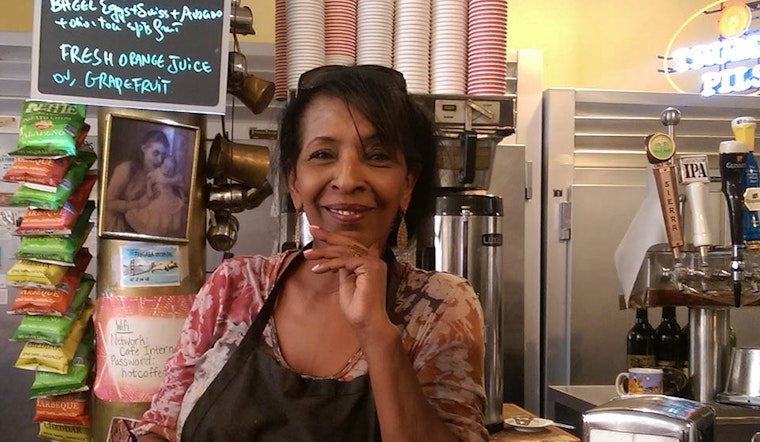 Published on September 25, 2015
There's hardly a Lower Haight local that doesn't know Zahra Saleh, owner of Café International. Born in Asmara, Eritrea, Saleh moved to Italy after high school to pursue a university degree. She lived there for ten years, earning a master's in economics from the University of Bologna, before coming to the U.S. to teach in Minneapolis.
From there, it was on to San Francisco. Saleh first worked at a clothing store in Noe Valley (where she still lives), where she discovered a knack for working with clients and selling merchandise. While she was invited to work there permanently, she knew she wanted to run her own business, and saw an opportunity in Cafe International. 
Today, Saleh's cafe is a community hub, whether locals are seeking lunch, a beer, or a night of open-mic music. Saleh loves a good conversation with her customers, and will discuss anything from international politics to literature. We sat down with her to learn more about her life and what brought her to the neighborhood. 
After completing high school in Eritrea, you moved to Italy to attend university. Did you know at the time the type of career you wanted to pursue? 
"My parents knew what they wanted me to pursue. At the time, it was accounting." 
You also speak quite a few languages.
"Eritrean, Italian, English, Spanish, and Arabic."
What kind of work did you do in Minneapolis? How long were you there?
"I taught a semester of Italian at a community college in Minneapolis. After a year, I moved to San Francisco."
What made you decide to move to San Francisco? 
"Minnesota was too cold! I was also attracted to San Francisco for the open thinking, from flower child to seeing this tech mecca."
What brought you to the Lower Haight and to Café International? 
"In the early '90s, I would go to the Lower Haight to visit Diluvian, a used bookstore at 518 Haight St. [The space is now Nara.] They had excellent first edition hardcover books, and played classical music in the background. I would go next door to Café International to have a coffee and read.
I noticed a lot of foot traffic in the café, but knew the space could be used better. The place looked run-down and neglected. I knew we could build a community here. In 1991, I took over management of Café International for a year. I offered to work with no pay, on the condition I could take over Café International as sole business owner if it worked. The owner agreed!"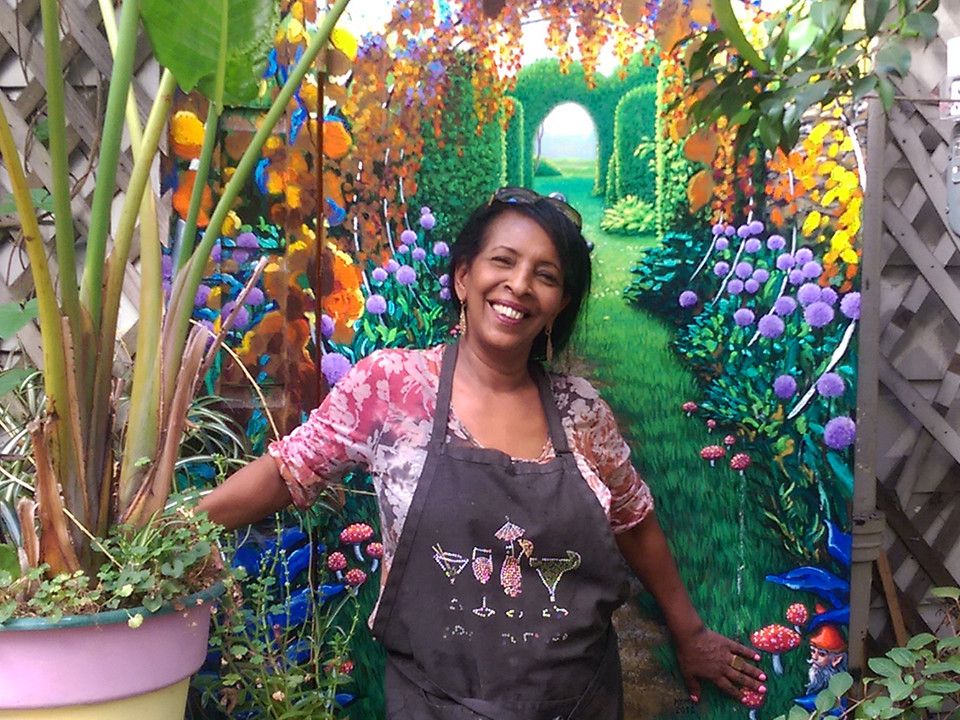 What were the biggest challenges you faced when you took over management of Café International?
"At the time, there were a lot of drug dealers standing in front of the business and in the doorway that kept customers from coming in. There were a lot of drugs in the neighborhood; it was rough then. The staff's behavior also needed to change; they weren't paying the right attention to customers."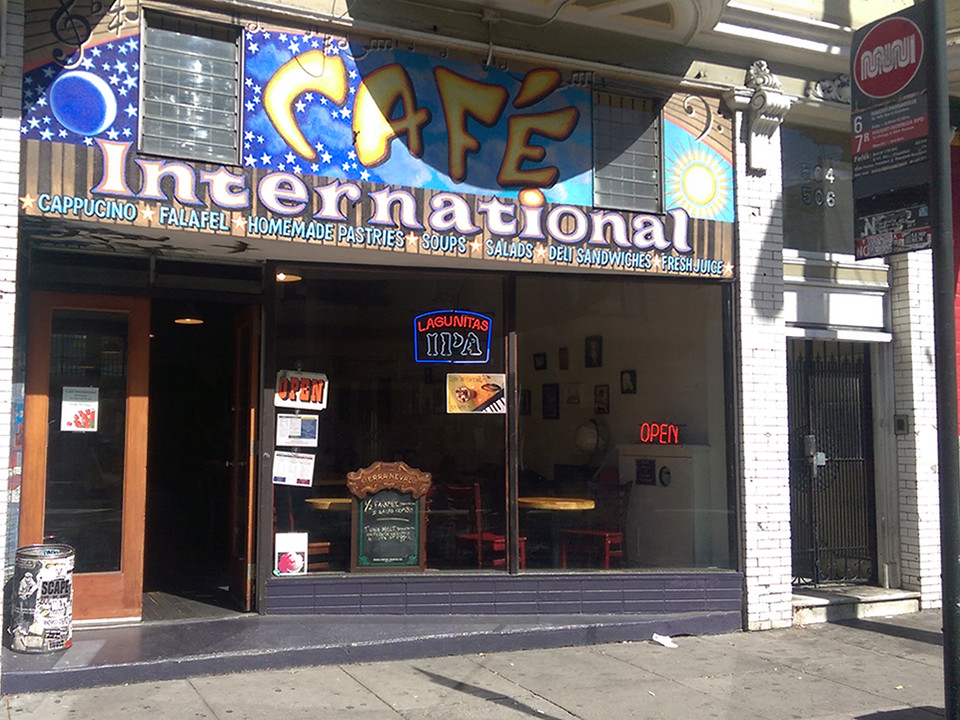 What are the most popular events at Café International? 
"Our open mic nights and live jazz on Sundays."
You were threatened with a lawsuit by BMI after an open-mic singer sang "Happy Birthday to You" in the cafe. A judge recently ruled that copyright can no longer be claimed for the use of "Happy Birthday," and Warner/Chappel has no right to charge for using the song. What do you think of the ruling? 
"I'm thrilled. After Hoodline came to talk to us about our open mic night, we got so much support from the community. I was also contacted by the media, like KQED and KTVU. I even had pro bono attorneys offering their assistance. This is a great ruling."