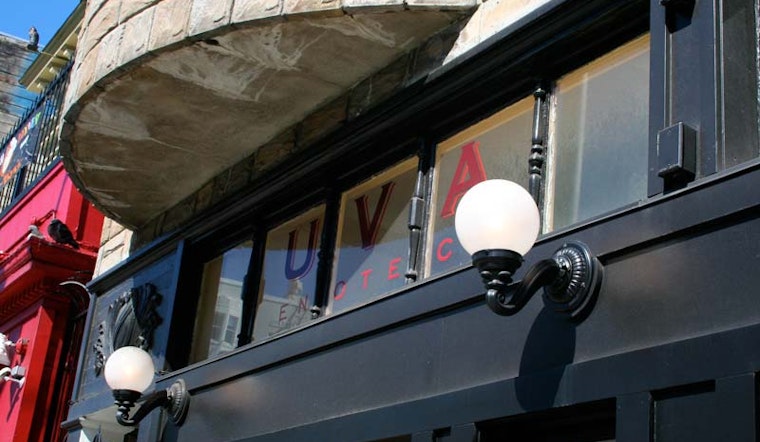 Published on September 15, 2015
Over the past three weeks, film crews have been at work throughout the city shooting Pushing Dead, a film about a struggling, HIV-positive writer whose health plan is axed when he deposits a $100 birthday check. Capp Street Crap was the first to report on the movie when it shot at a massage studio in the Mission. Now it's headed to the Lower Haight, with plans to shoot at Uva Enoteca this Thursday, September 17th. 
The film, which stars James Roday (Psych) as the struggling writer and Danny Glover as his best friend, a club owner, is being shot entirely in San Francisco via the Scene in San Francisco Rebate Program, an incentive and refund program for filmmakers who hold entire film productions in San Francisco.
Pushing Dead's writer-director, Tom Brown, has been HIV-positive for 30 years. His goal for making the film was to capture his daily struggles with rising medication costs and bureaucracy, but also make it the first-ever "AIDS comedy."
"It's kind of a rare movie," location scout manager Ryan Wylie told us. "Usually, there are some key people that come in from L.A. for films, but not in this one. This one is all San Francisco-based and 100 percent shot in the city. It was developed at Sundance 15 years ago, and [Brown] has been trying to make it ever since." 

Wylie says that a lot of the film takes place in bureaucratic buildings and ER waiting rooms. It's "an unsexy, adult comedy, where people are just sitting at tables talking. There's no 'heavy action.' [Brown] wanted to make something different: the first gay movie where no one takes off their shirt and the first AIDS movie where no one dies."
Wylie says that the look of the film is inspired by the San Francisco of the mid-to-late '90s. Other locations have included the Panhandle and Mission bar The Blind Cat, which plays the role of Glover's club ("Club Dot") in the film.
The Lower Haight was chosen as a location because it "just really has a great look, and a lot of things have been restored really well, too," says Wylie. The shoot at Uva Enoteca, which will not include Glover, will take place entirely in the restaurant's interior. "We don't even have to do much in Uva Enoteca because it already looks so nice. It's not heavily designed."
Thanks to its creator's development relationship with Sundance, Pushing Dead is slated to be shown at the renowned Utah film festival in January 2016. (Ed. note: We got some incorrect info on this; it's actually not the case.) "We hope it gets bought and goes out somewhere to the world," Wylie says. 
Update: SFCitizen tipped us off with a photo of a mysterious fake ATM that was installed next to Stewart's Style-O-Rama at Hayes & Ashbury over the weekend. The retro ATM was for a Sunday night shoot, which we've confirmed was also part of the Pushing Dead project.