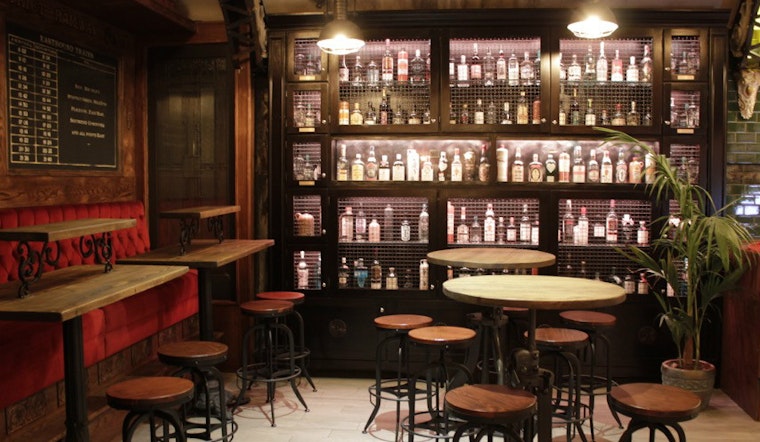 Published on October 24, 2015
Martin Cate is a man with an eye for detail. As he leads reporters on a tour of Whitechapel, the new Polk Street gin bar he's set to debut to the public this Monday, October 26th, he's wearing a shirt patterned with gin botanicals—made from fabric he had designed and custom-printed just for the occasion.
It's that kind of obsessive attention that has already made Cate a legend in the global cocktail community. Smuggler's Cove, his Hayes Valley tribute to rum and tiki culture, is regularly ranked among the best bars in the world, and Whitechapel aims to do the same justice to gin. The idea for a gin-centric bar originally came from partner Alex Smith (a former Smuggler's manager who also did the cocktail lists for Novela and Gitane), and along with third partner John Park, Cate helped turn the concept into reality.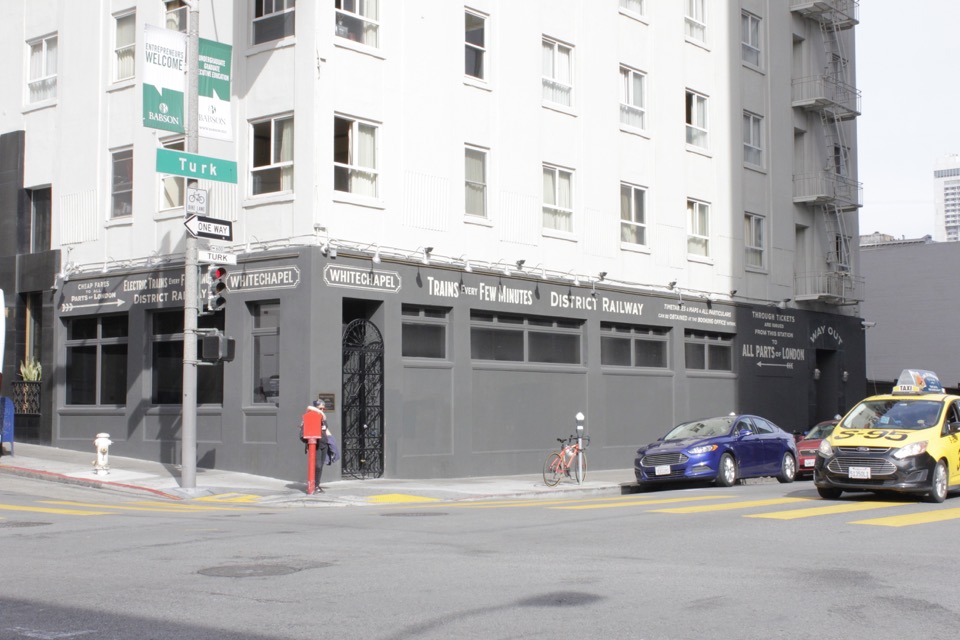 Whitechapel is housed in the former Noble Bar (600 Polk St.), and divided into three distinct spaces that are meant to achieve the look of an abandoned Victorian-era London Underground station that's been turned into a distillery and bar. (The real Whitechapel is one such station, though obviously minus the bar part.) The bar's main room is like a movie set of a tube station, with real London Underground subway tiles on the walls, a vaulted ceiling, fake cabling, and a timetable in the back.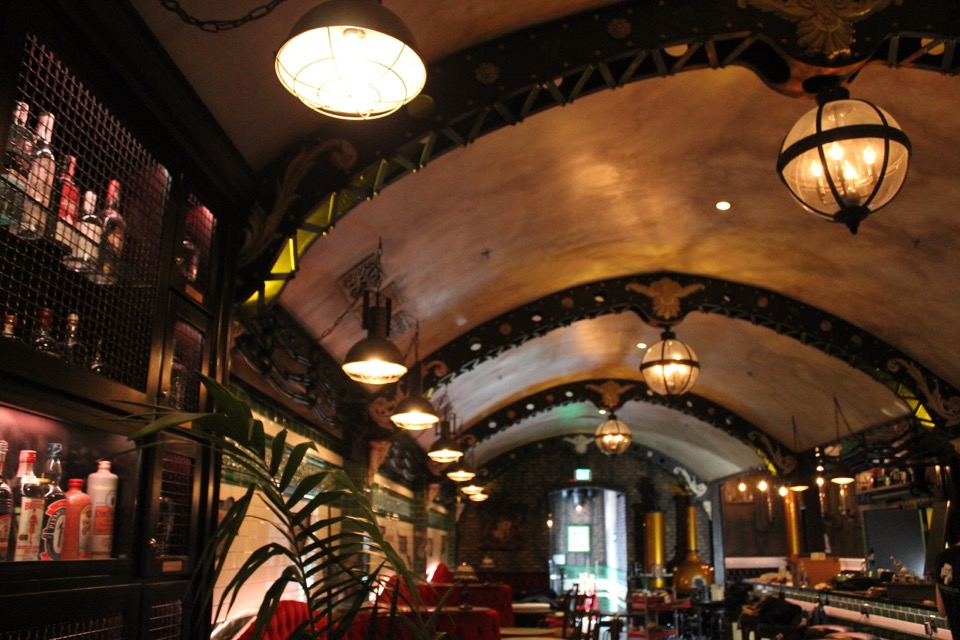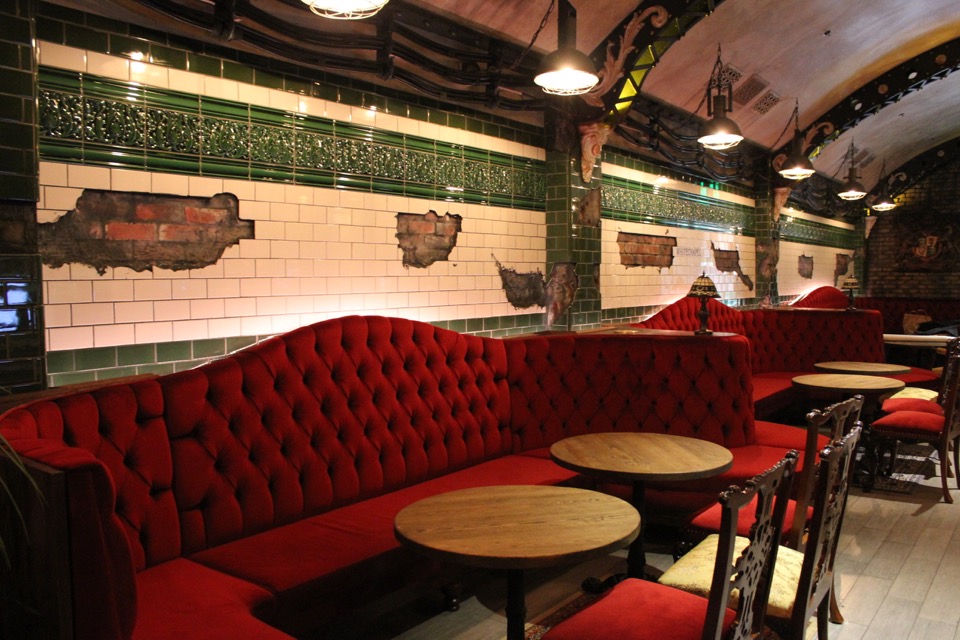 It leads to a recreation of a historical gin palace, a type of bar popular in London in the early 1800s—gin companies would spend lavishly to create ornate bar interiors bedecked with their brands, to encourage consumption. The space, which is the only part of Whitechapel available for reservations, features a second, smaller bar.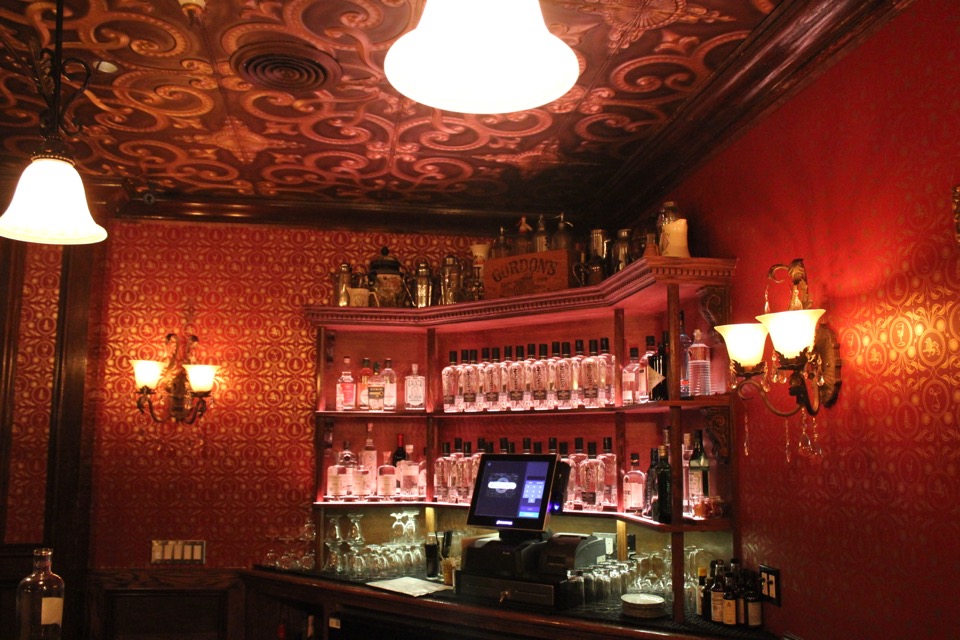 On the opposite end of the space is the "distillery." Nothing is actually distilled there (SF's own Distillery No. 209 has taken on the job of creating a custom gin for Whitechapel's needs), but there are bubbling vials on the walls featuring primary gin botanicals.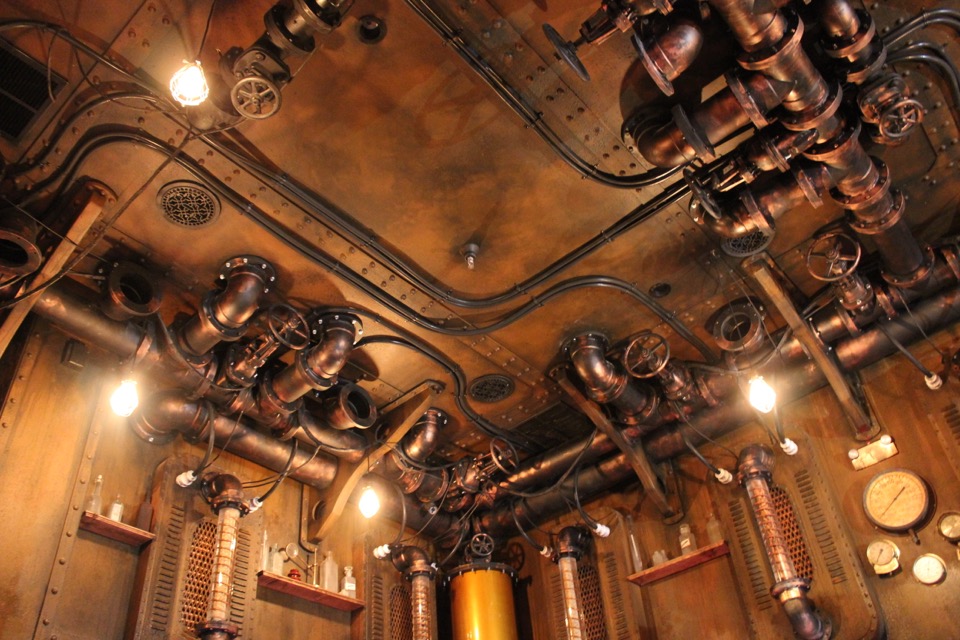 Everywhere you look, you'll see unique touches: the wallpaper in the "gin palace" was custom-made and is patterned with sprigs of juniper and bottles of hooch, while an oil painting on one wall pays tribute to Admiral Nemo—the contractor's dog, who was on-site for the entirety of construction. Ignacio "Notch" Gonzalez is responsible for the bar's design, and it's clear no expense was spared, down to the bell which rings for last call: it was cast at the Whitechapel Bell Foundry in London, which also cast the Liberty Bell and the chimes of Big Ben.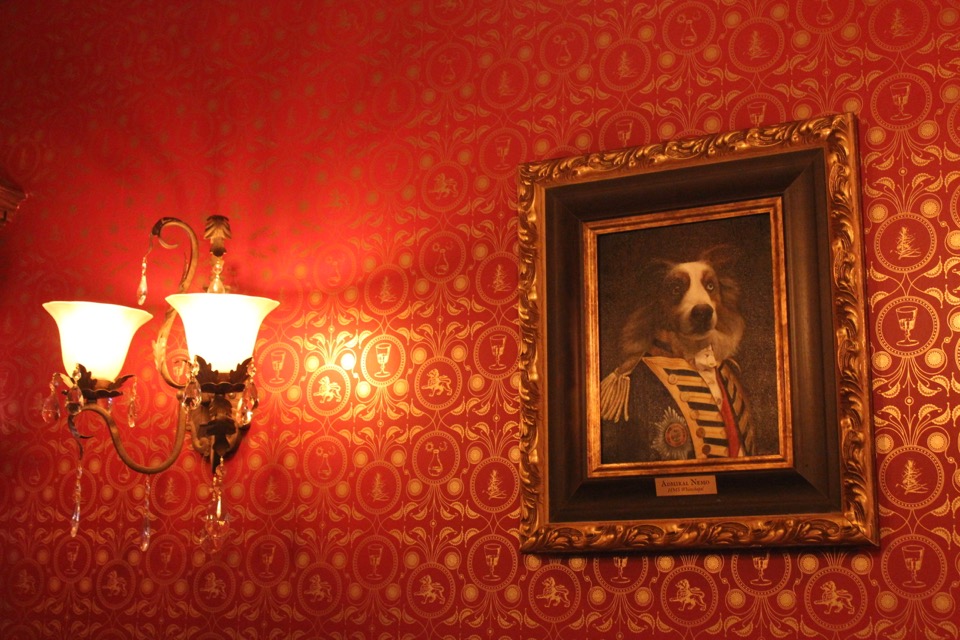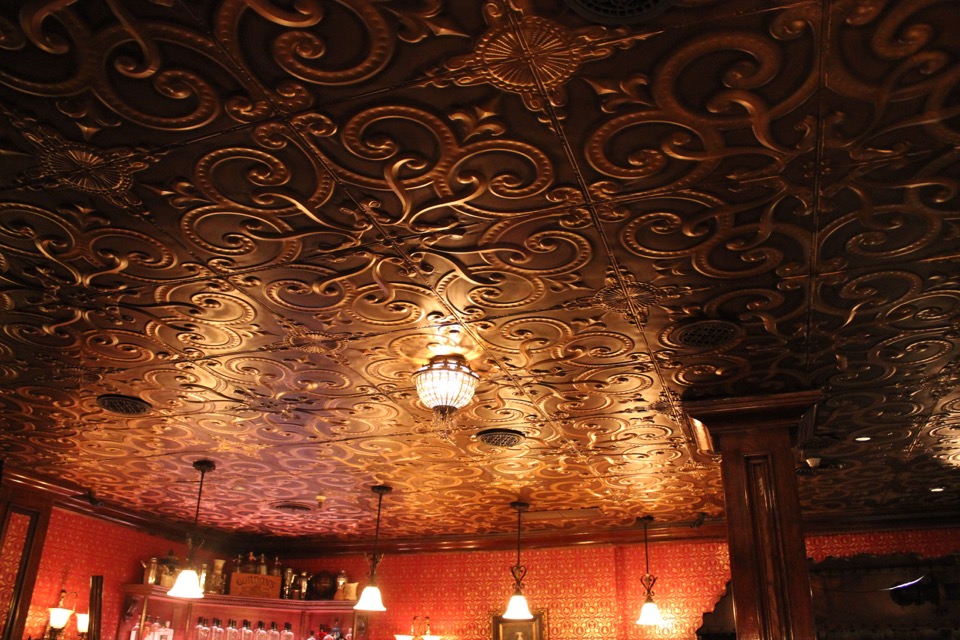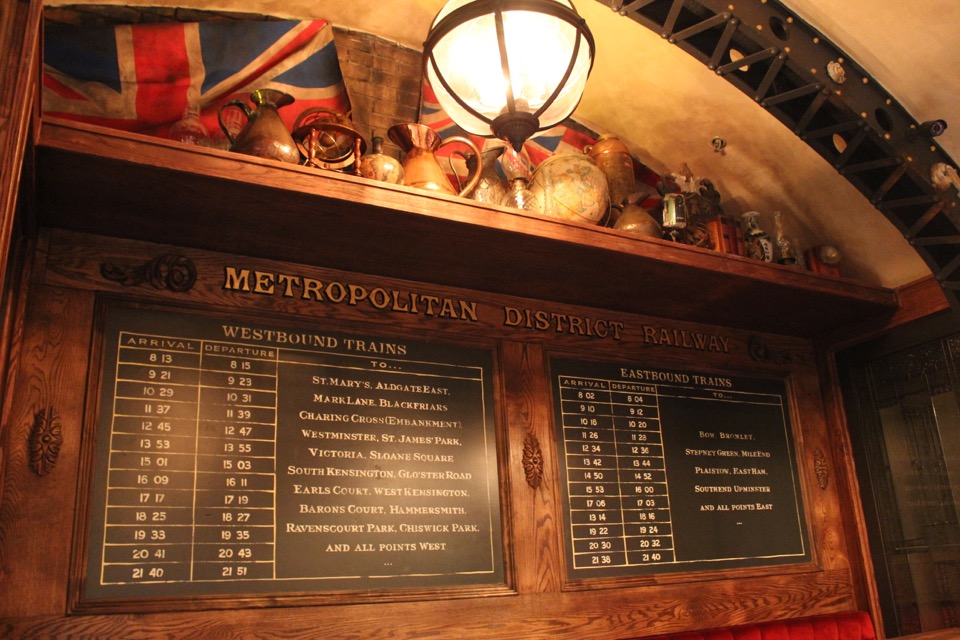 As with Smuggler's Cove, gin obsessives will find more bottles to sample than pretty much anywhere else on the planet: there are already nearly 400 on the shelves, and the goal is to eventually carry around 600, according to house expert and "ginnoisseur" Keli Rivers. Many of the bottles are vintage, dating as far back as the 1930s and sometimes from distilleries that are no longer in operation; the rarest are on display in a "gin locker" in the back of the main room.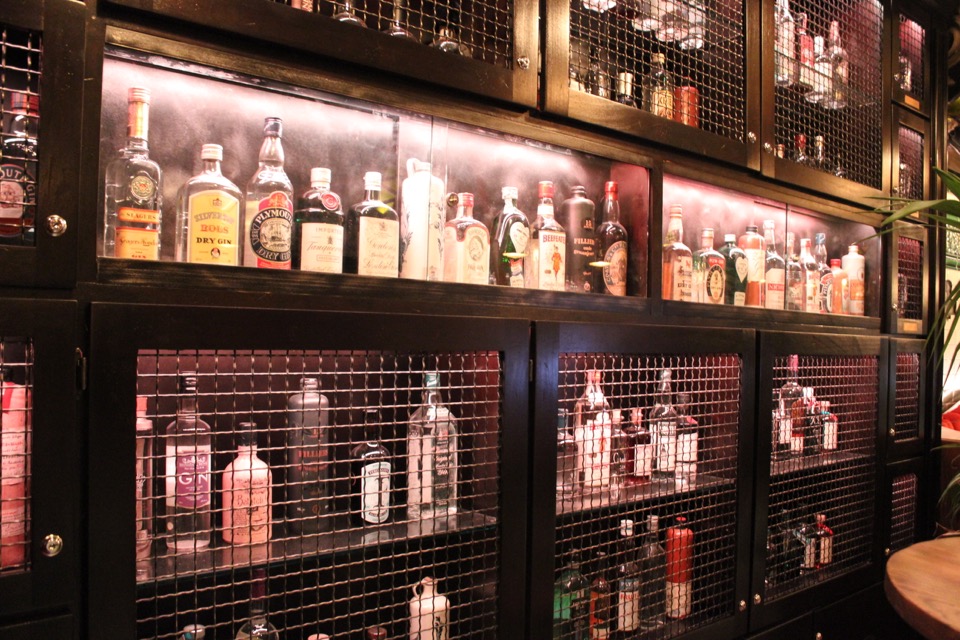 If you're interested in working your way through them, you can join the Polk Street Irregulars, Whitechapel's answer to the Rumbustion Society at Smuggler's. They'll track what you've consumed via a specially-designed website. 
The cocktail list, created by Smith, is also deep, with almost 100 drinks spanning every era and type of gin and genever. Whether you seek a simple gin and tonic or a complex drink full of housemade sodas and bitters, you'll find it. There's even a gin-based riff on a Zombie, a nod to Cate's roots. 
Chef David Murphy (formerly of Austin's Uchi) is responsible for the food, which is based around flavors from England and the Netherlands, where gin has its roots, and Bangladesh, from which many of the residents of modern-day Whitechapel hail. The results include a play on chicken and waffles featuring fried quail, stroopwafels, and tiny Scotch quail eggs; mussels vindaloo with naan; fish and chips; sliders; and steak and oyster pie. 
Starting this Monday, Whitechapel will be open Sunday-Wednesday 5pm-1am, and Thursday-Saturday, 5pm-2am. Food will be served nightly until midnight.