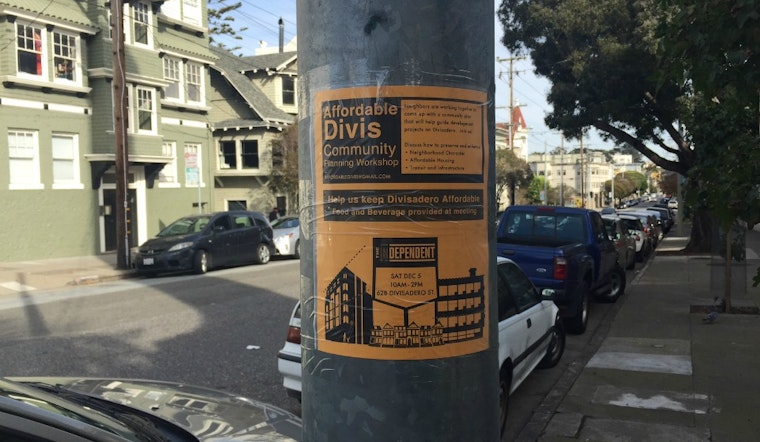 Published on December 03, 2015
Affordable Divis, the community group formed following news of two large residential developments coming to the neighborhood, will host another meeting this Saturday. The group will be taking its already-established goals and brainstorming ways to implement them.
The event runs from 10am-2pm at The Independent (628 Divisadero). From approximately 10-11am the meeting will be an overview of the developments and issues at hand; from 11-12pm, groups will form by interest and topic, followed by lunch and a wrap-up of next steps.