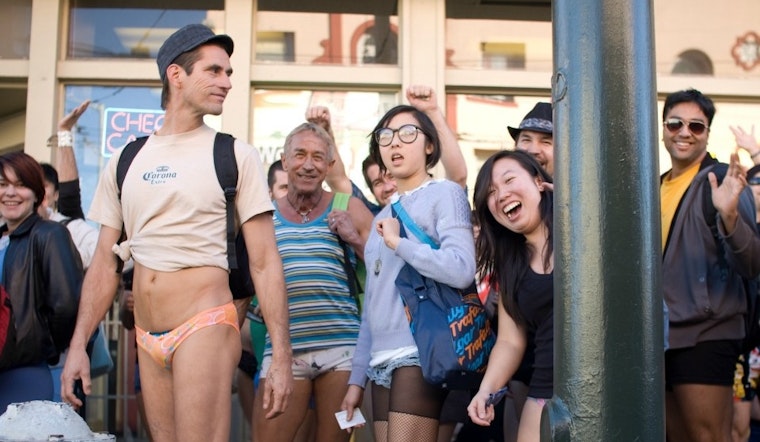 Published on January 09, 2016
It's that time of year again — the day where thousands of people around the country ride mass transit without pants on. And, the tradition seems to be as strong as past years in the Bay Area.
Tomorrow at around 2pm, expect to see/be one of the thousands of people riding BART and Muni sans pants, if the semi-official Facebook page No Pants! Subway Ride 2016 is any indicator. It shows 721 people going, and another 2.6k interested. Another page for the region indicates more than 1000 additional people are going or interested.
Want a preview of what's in store? SF Gate has a little background on the informal event, and an extensive slideshow.
Update: co-organizer Jay Zalowitz lets us know that you can find full details on the event, including the afterparty at 3:30pm at Mayes, and a number of discounts available at other local businesses, on its main Facebook page and the afterparty Facebook page. Participating businesses will be a portion of the proceeds to charity.