At the end of January, D-Structure closed its doors after nine years in the neighborhood. Now, after a few months of vacancy, the large Lower Haight space is getting a new tenant: a barbershop. SoCal-based Debonair Barber & Shave plans to open up shop at Haight and Fillmore in the next few weeks.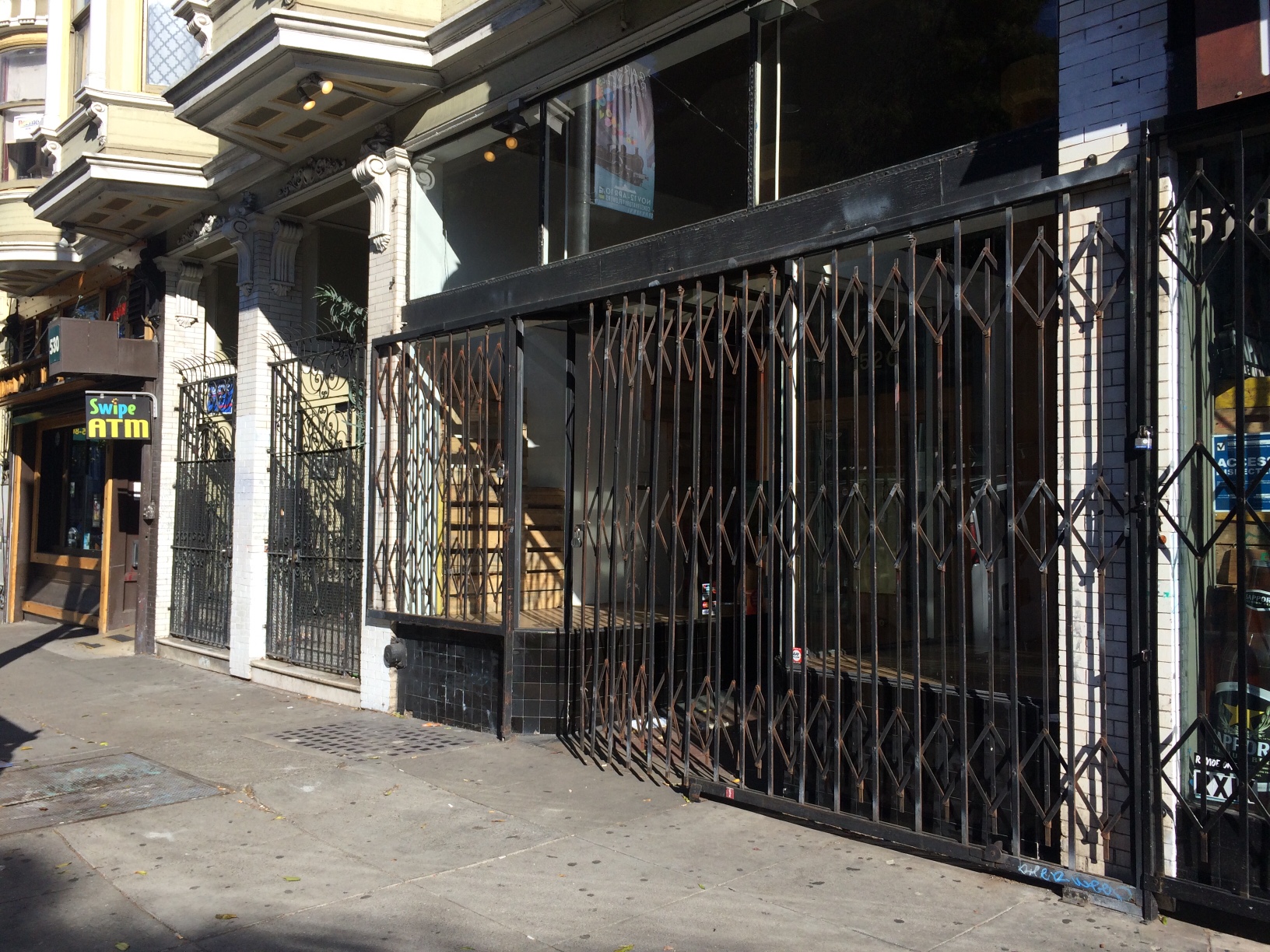 The former D-Structure space. (Photo: Rose Garrett/Hoodline)
This is the third Debonair location for owner Justin Llanes. Llanes launched his first shop in downtown San Diego in the summer of 2014, and opened up a second location on Melrose Avenue in Los Angeles in early 2015. Llanes told us that he'll be relocating to San Francisco to open and operate Debonair's third shop himself.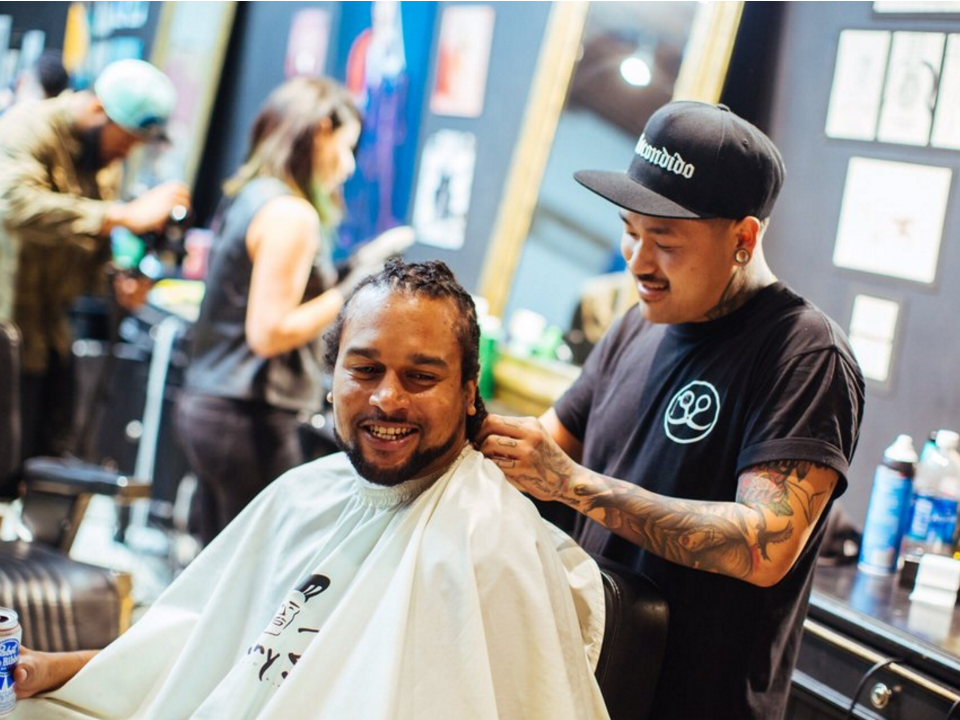 Photo: Anthony A./Yelp

While San Francisco has its fair share of deluxe barber shops that serve beer and offer beard trims, Debonair has a unique twist. The talented team offers custom fades and artistic shaving work, so if you'd like some feathers to go along with your man bun, this is your spot.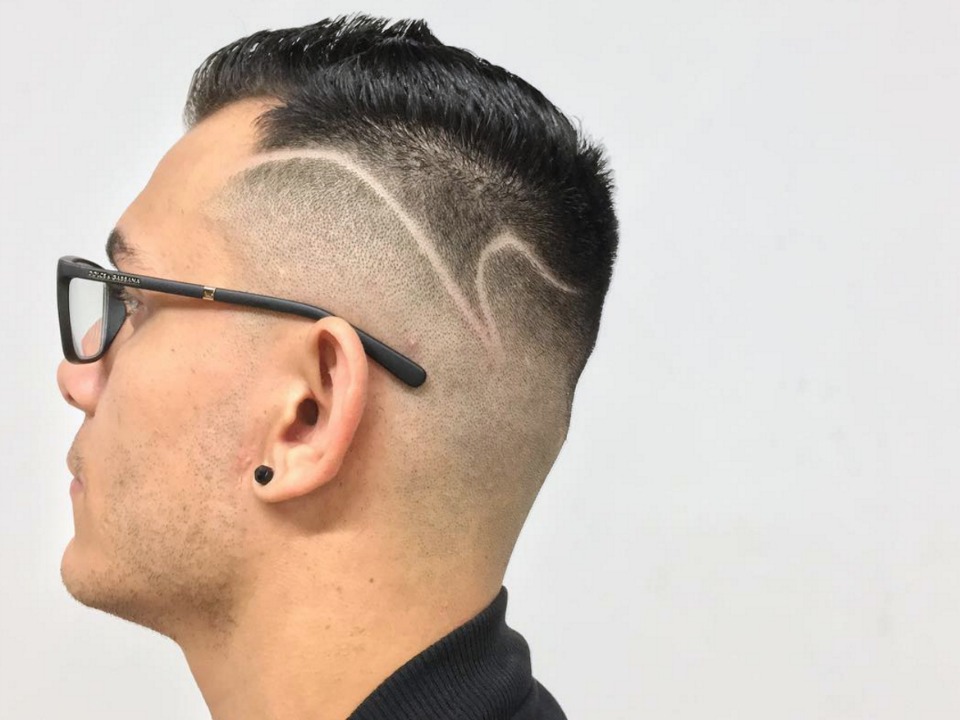 Photos: Debonair Barber & Shave/Instagram
Both the Los Angeles shop and the San Diego shop are bare-bones and minimalist, with old-fashioned barber chairs and simple decor. That said, each has its own style—the Los Angeles shop features American flags, a pool table and reclaimed wood on its walls, while the San Diego locale has a sleeker look, with vintage barbershop chairs and deer antlers.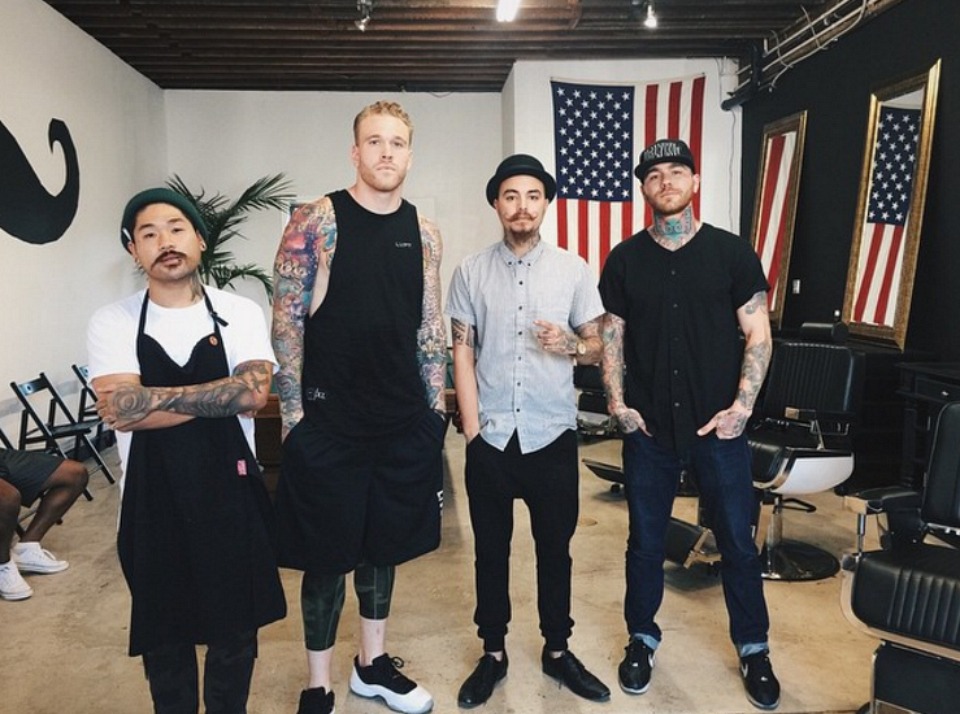 Debonair barbers in their LA shop, with client and football player Cassius March.(Photo: Debonair)
The turnaround time to renovate D-Structure is expected to be short: Llanes tells us that Debonair's doors should open "in the next month." As always, we'll keep you posted.
Update, 3/30: D-Structure's Devon Chulick notes in the comments that "D-Structure (DSF Clothing Co) will continue to operate our screen printing shop in our studio space inside 520 Haight alongside Debonair Barbershop."