The Tenderloin has always been San Francisco's go-to neighborhood for banh mi, the popular Vietnamese sandwich. However, since last summer, The Soapbox Cafe has been giving fans of this Southeast Asian hoagie a reason to hoof it up to Russian Hill.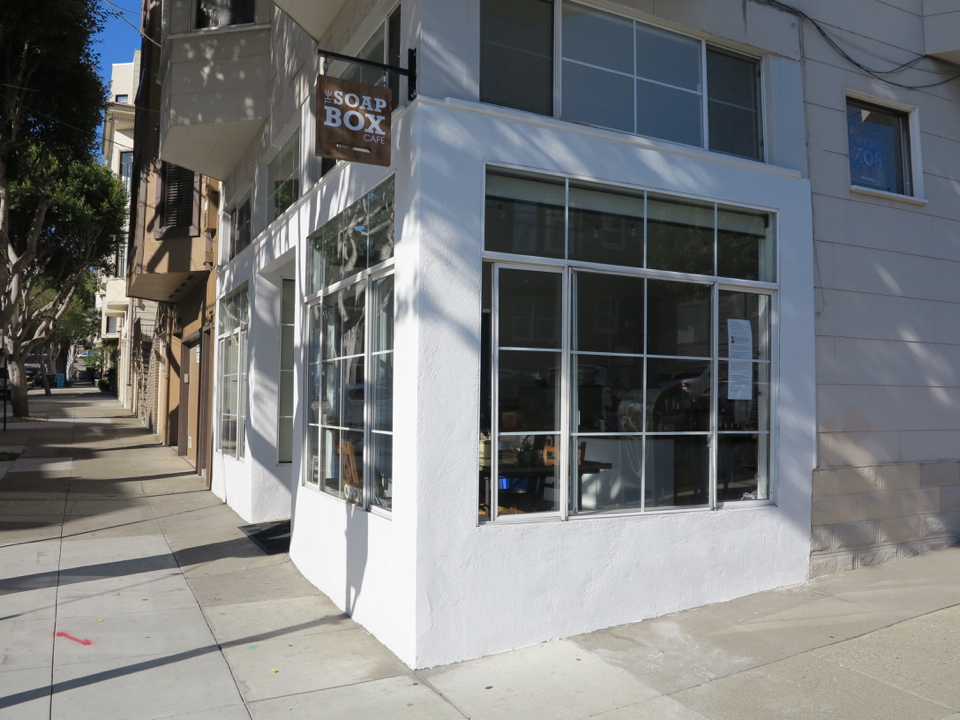 In fact, owner Loan Ly grew up in The Tenderloin after she and her family came to the United States in 1984 as refugees from the Vietnam War. Back then, her mother Van Nguyen would use their home kitchen to cook "com thang", or monthly meals for people in the community, in order to make ends meet and provide affordable meals to others struggling with basic food costs. "It's actually a big thing in the Vietnamese community. My mom said it was really stressful to plan out different meals," said Ly.
She then joked, "In a way, we were way ahead of those tech companies that do these monthly subscription services."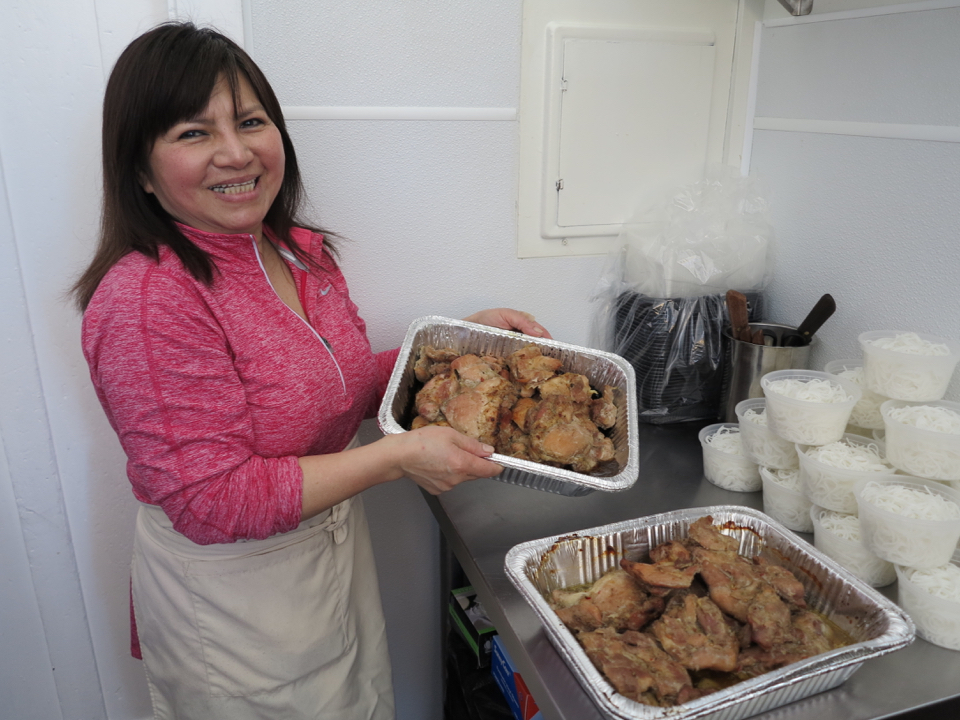 However, her mother's enterprising cooking skills go back even further: She used to sell Vietnamese crepes while pregnant with Ly in a Thai refugee camp. Ly and her family were "boat people," a term which refers to a third wave of Vietnamese refugees that fled the horrors of the Vietnam war in tiny ocean-bound vessels.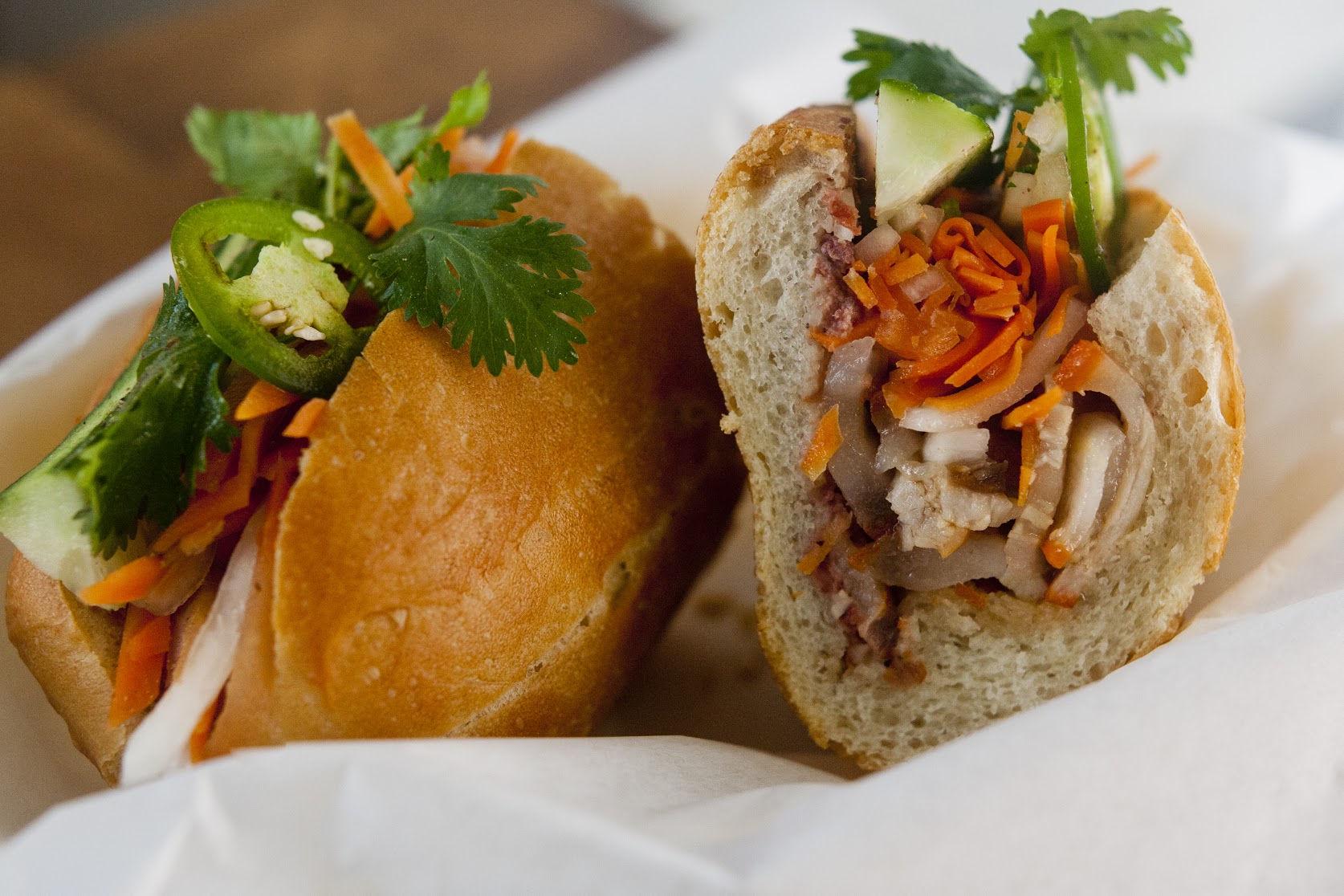 Pork Belly Banh Mi (Photo courtesy of The Soapbox Cafe)
Today, Nguyen cooks most of the food at The Soapbox Cafe, preparing nearly everything by hand. While most banh mi shops use a mechanical grater to shred the massive amounts of carrots needed for the meal, Ly estimates that she and her mother grate over 100 pounds of carrots by hand each week. 
"I think that makes a big difference. Everything about how we make our sandwiches is an example of the slow food movement meeting banh mi," said Ly. "When people think about a place that sells Vietnamese sandwiches, they usually think of a hole in the wall, but I wanted to create a space for people to gather."
Along with banh mi sandwiches, which range from $6 to $9 including tax, Ly's cafe also sells bagels, pastries, and coffee, including authentically prepared Vietnamese coffee. (Check out the menu here.)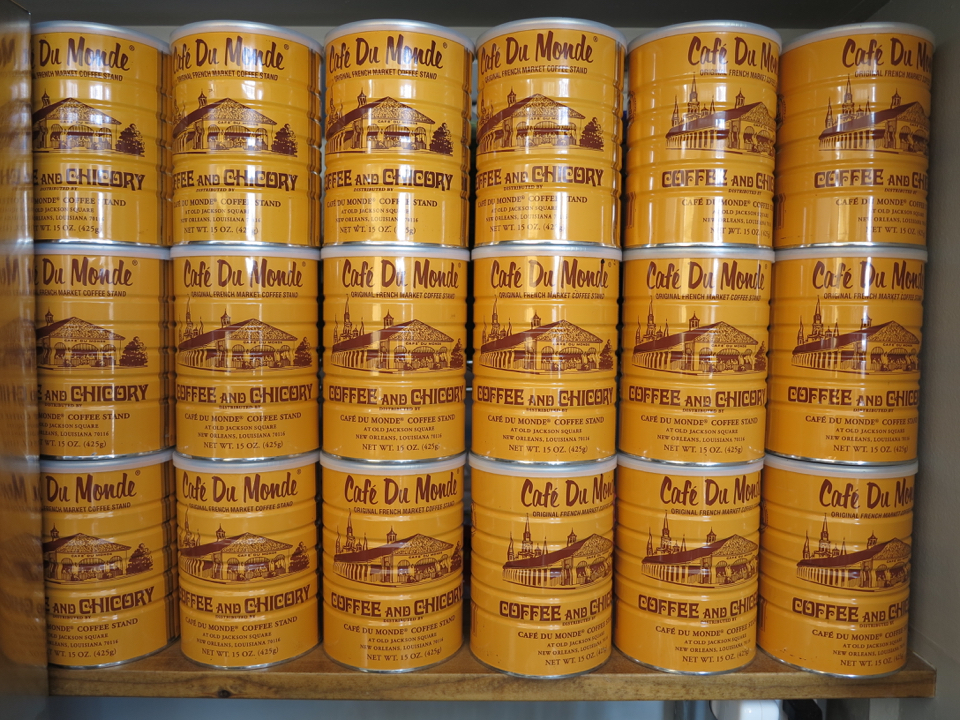 "We use Cafe Du Monde for that," Ly told us. "You'll see a can of that in every Vietnamese household, even if they don't drink coffee. We would just know it as 'the yellow can.'" She explained that the New Orleans coffee brand was popular amongst the Vietnamese community due to the great number of refugees that gravitated to the region because of its shrimping and fishing industry. 
Although owning her own business had always been a dream for Ly, she hasn't always been in the restaurant industry. Prior to opening the cafe, she was a high school teacher at her alma mater, Galileo Academy of Science and Technology, where she worked from 2008 to 2015.
"I loved teaching, but I needed to make sure that's what I really wanted to do," she explained. "I also didn't want to be totally financially dependent on a teacher's salary. I plan to return to teaching, but given the direction that public education is going, asking teachers for more but giving them less, I think that having a business up and running will give me one less thing to worry about while in the classroom."
For now, Ly is more than content running a family business—staffed mostly by Galileo alumni—and is very happy with the reception she's received from the surrounding neighborhood, which she said has been extremely welcoming and supportive. 
She is also proud to continue the tradition of community-building through food that her mother instilled in her since birth."I think opening businesses like this one speaks to how dynamic the Vietnamese community is," said Ly. "Even though the refugee experience is a big part of who we are, we are also beginning to take more control of our identity as Vietnamese-Americans."
The Soapbox Cafe is located at 1800 Hyde St. (at Vallejo) and is open Monday-Thursday, 8am-3pm, and Friday-Sunday, 8am-6pm.