Since 2008, L'Ardoise has been serving traditional French bistro fare in Duboce Triangle. Located at 151 Noe St., at the corner of Henry Street, it's a small, cozy restaurant with just 42 seats, including the bar.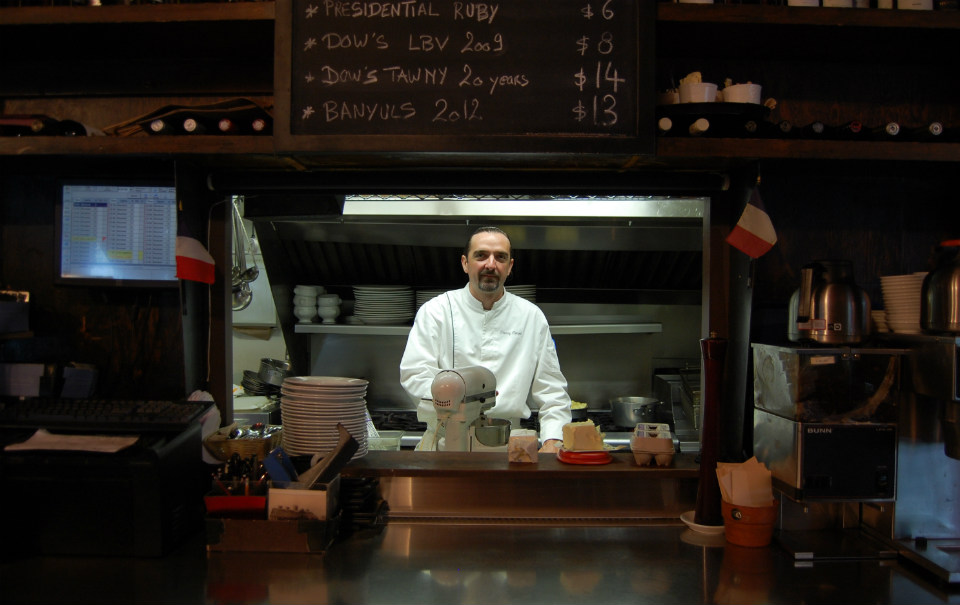 Chef Thierry Clement prepping for the evening's service.
L'Ardoise's chef/owner, Thierry Clement, moved to San Francisco from France in 1998. Shortly after his arrival, Clement wandered through Duboce Triangle while exploring the city. "I remember I was here, and I was like, it's very nice, like a little village in San Francisco."
Years later, when Clement decided he was ready to fulfill his longtime dream of opening his own restaurant, a friend who was a real estate agent told him he'd found the perfect spot in Duboce Triangle. "I had a good feeling, it's a good place," Clement remembered. "Large sidewalks, all the trees and a lot of foot traffic."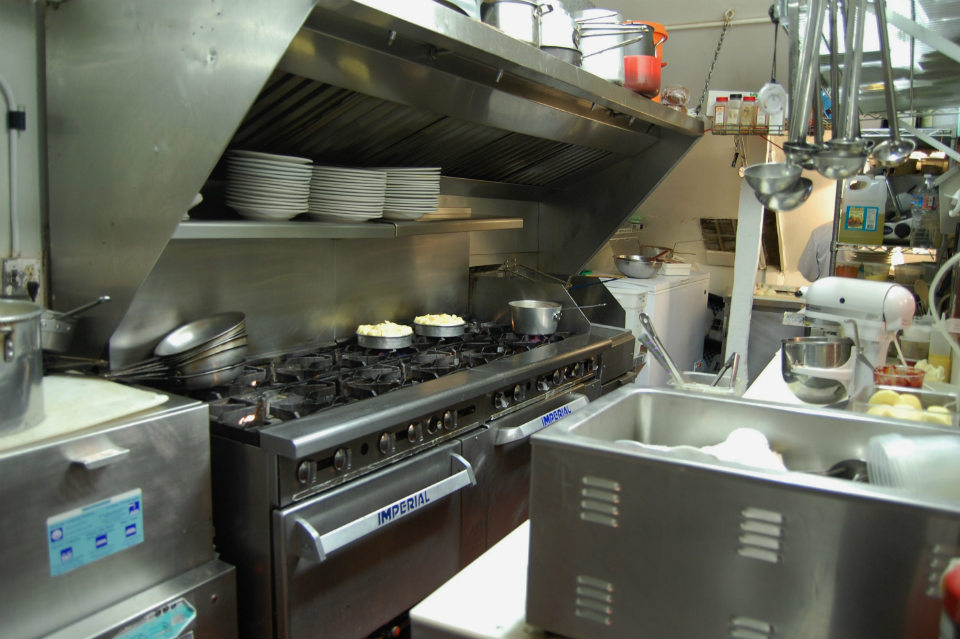 Now, eight years later, the restaurant is a popular spot in the neighborhood. "A lot of people are regulars," Clement said. "We start early and we finish late, so we do a lot of people in this small place."
The kitchen is just as petite as the seating area, so to make the small space work, Clement and his staff begin working early in the day. "We work in the morning—that's why we're not open for lunch," he explained. "We work, we prep. I just did the coq au vin this morning, so it's cooking slowly in the oven."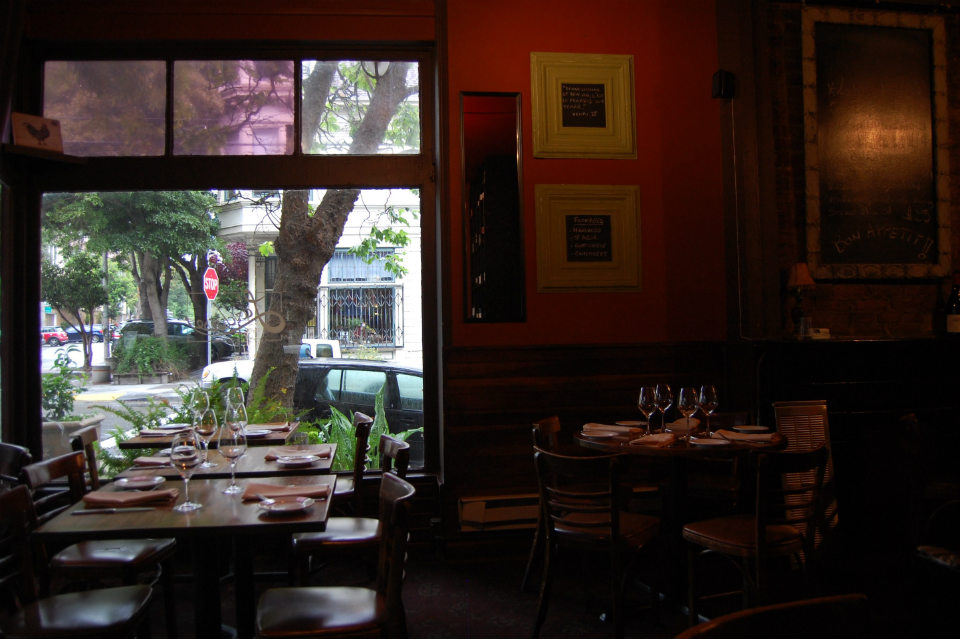 The menu hasn't changed much over the years, focusing on French bistro classics. "I don't change the menu much, because a lot of people say, 'I love the duck,'" Clement said. "I can't take off the duck confit or the coq au vin, so it's not a very extensive menu, but we do change the special of the day a lot."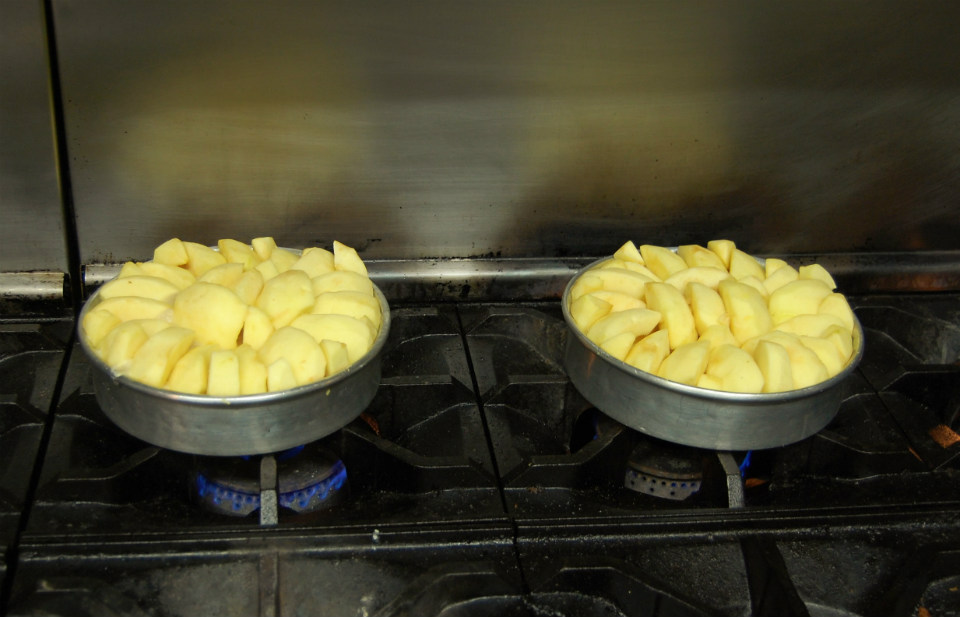 Tarte tatin beginning the slow cooking process.
Though much of the food is traditional, Clement also puts his own creations on the menu, like his tiger prawn ravioli. "It's been very popular," he said. "It's a little sweet, a little spicy." 

Clement also co-owns SoMa bistro Mathilde (315 5th St.) with his wife, Lina Yew, and another partner, Mathilde Gravel. The restaurant, which opened in 2015, is a re-imagining of Yew's Le Charm French Bistro, which had occupied that location for twenty years. Clement divides his time between the two restaurants; currently, he is working on hiring a team at Mathilde, so, for now, he's there for every dinner service.
But he has no problem leaving the dinner rush at L'Ardoise in the hands of his experienced staff. "Some of the staffers have been here for eight years," he said. "Most of the kitchen and most of the waiters. [It's] our little family. We work hard."
L'Ardoise is open for dinner from 5:30-10pm Tuesday through Thursday, and 5-10:30pm Friday and Saturday.