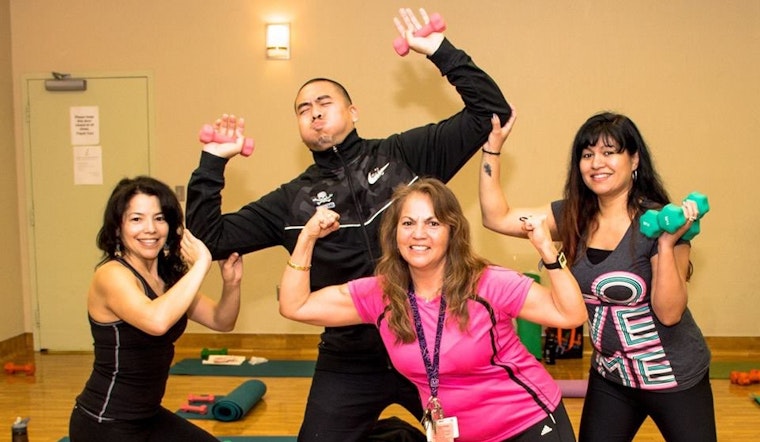 Published on June 15, 2016
If the rising cost of fitness classes is wearing on your pocketbook—and breaking a sweat on your own is a non-starter—you may want to pay a visit to Zuckerberg San Francisco General Hospital. Tucked away on the second floor, right across from the campus cafeteria, sits the hospital's Community Wellness Program—and you don't have to be a patient to enjoy most of the services offered.
Initially developed five years ago, the Community Wellness Program makes holistic health and wellness programs accessible to patients, staff members and the diverse community surrounding the hospital's Potrero Hill campus.
At the forefront of the center's offering is free group fitness classes, taught six days a week by certified instructors in the program's studio. Erika Sarniento, a wellness navigator who works with the Community Wellness Program, said it currently offers 15 classes a week, all open to the general public.
The class schedule changes twice a year, and classes are offered in both English and Spanish. Classes accommodate up to 21 participants, and are geared toward adults; while youth ages 16-17 are welcome to participate, children 15 and under must be accompanied by a guardian.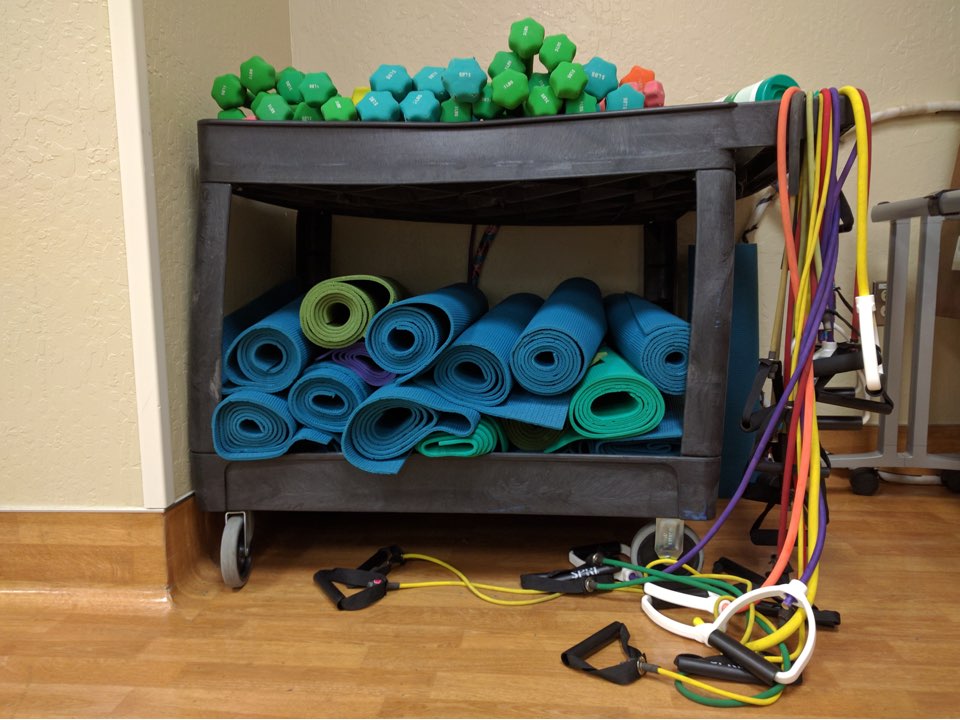 Some of the program's most popular classes include strength training, yoga and Zumba, Sarniento said. 'Chair, Stretch & Boogie,' which provides a whole-body, restorative workout with the support of a seat, is gaining popularity as well.

But group fitness isn't all that's offered. The CWP's door is open 9am-5pm on weekdays, and patients, staff members and neighbors who prefer to work out on their own or with an exercise video are welcome to drop in between classes. A selection of mats, hand weights, straps and hula hoops are available in-house, but participants are more than welcome to bring their own as well.

In addition to movement, the Community Wellness Program focuses on nutrition. The studio is equipped with a commercial kitchen, and once a month, a professional chef offers free cooking demonstrations for the public. Depending on the season, the demonstrated meals are made with produce grown in the hospital's onsite gardens; participants are often able to take some of the extra food home to their own kitchens.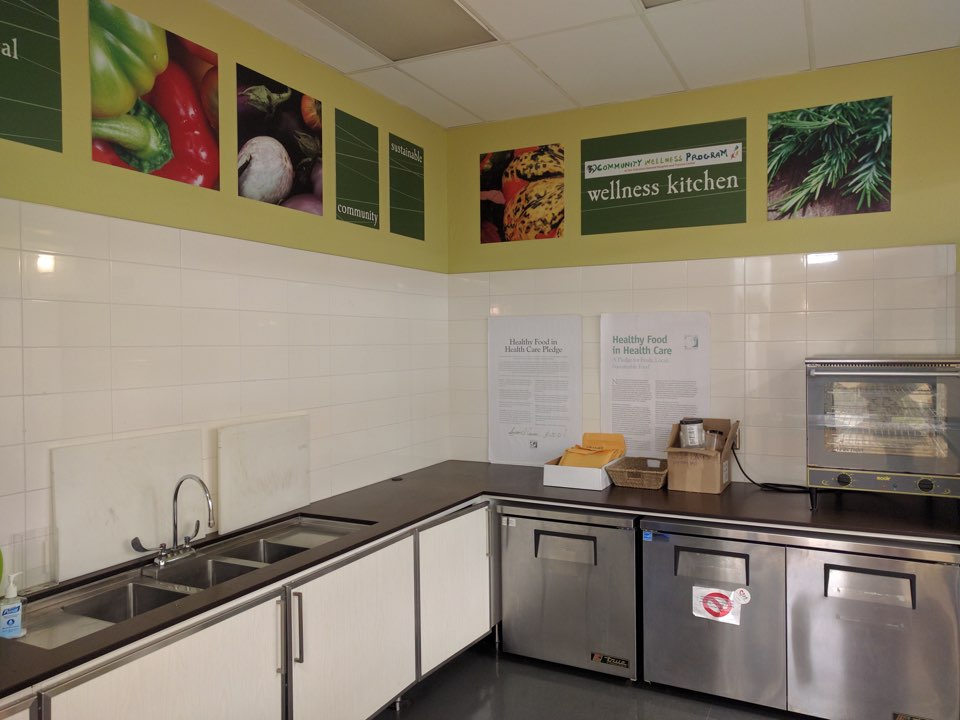 In the program's first five years, the big lesson has been that building community around health and wellness education enables long-term behavior change, said Shermineh Jafarieh, the associate hospital administrator who oversees the program.
But given that the program's space on campus is limited, and it isn't equipped to serve every community member's needs, Jafarieh says that moving forward, the plan is to put much more focus on assessing individuals' needs and connecting them with complimentary health and wellness services available in their own communities.
As part of that initiative, the Community Wellness Program has applied for a grant that would enable it to further its community outreach, sending instructors out to local "fitness deserts." If all goes well, they'll begin offering classes this fall at community centers and clinics in SoMa, Bayview, the Mission and Visitacion Valley.
In the meantime, the CWP's group fitness schedule is about to receive its biannual refresh. In the coming weeks, expect to see a Chi Gong class added, as well as a few more gentle fitness offerings, Jafarieh said. If you'd like to lend a hand in any way—assisting with daily operations, instructing classes, marking the program or supporting special events—call the program's main line, (415) 206-4995.