Jianbing, the savory crepe that's a highly popular Chinese street snack, is making its way to San Francisco—and with the arrival of Tai Chi Jianbing, adventurous Outer Sunset eaters can be the first to try this delicious treat.
Made fresh in humble stands across China, jianbing is both soft and crispy, a contrast in textures that delights its many fans. Originally from Shandong Province, the dish has a history that can be traced back to the Three Kingdoms period (220-280 A.D.)
Jianbing can be made with assorted batters, including millet and mung bean, but the most common mixture is made of wheat flour. After the fresh batter is spread across the cooking surface, an egg is cracked and cooked in the middle of the pan. Common additions include a crisp, fried layer of dough, as well as scallions, cilantro, and spicy sauces.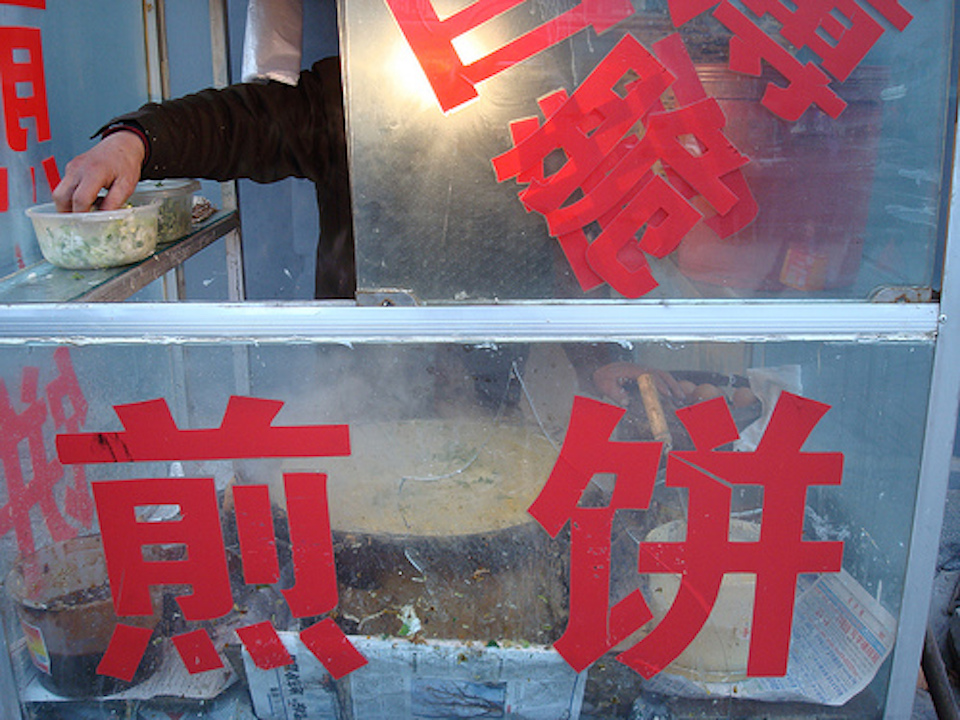 Despite the popularity of other common Chinese street foods, like dumplings and buns, jianbing has yet to make a splash in San Francisco. But Tai Chi, which is opening on Sunday as a pop-up inside Osaka Imai (2445 Noriega St.), hopes to change that.
While jianbing is often eaten as a breakfast food, enterprising vendors in China have also set up near busy nightclubs or construction sites. "People in China eat jianbing every day," explains co-founder Cheng Hu, a Shenyang native who's lived in San Francisco for eight years. "As more Chinese people have come to the Bay Area, they say they really miss it."