The Board of Supervisors voted 11-0 yesterday to pass the portion of the Affordable Housing Bonus Plan that rewards private developers who build housing projects that are 100 percent affordable with increased height limits.
The vote follows a contentious debate last last month, in which supervisors voted 6-5 to put off any decision. At the time, Sups. Aaron Peskin and Eric Mar were promoting "Density Done Right," a rival plan that would have made density bonuses available only for permanently 100-percent affordable projects.
In response, Sup. Katy Tang, the AHBP's sponsor, split her proposed bonus plan for developers into two parts. One section, which has been set aside for now, would give builders who set aside 30 percent of new units for low- and middle-income residents the right to build two extra stories. The other, passed yesterday, allows developers who create 100 percent affordable projects to go up three extra stories.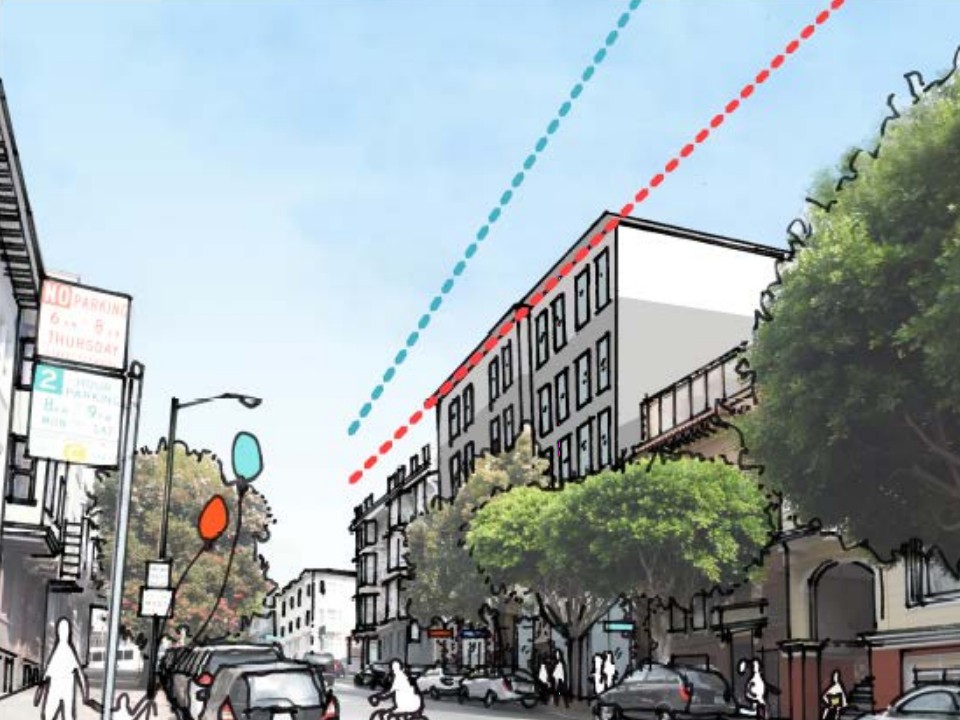 According to a statement from Tang's office, yesterday's vote impacts seven 100 percent affordable projects that are already under consideration. Without local density bonuses, these projects would have created 639 permanently affordable units. Now that each of them can add three extra stories, 203 more units will be able to be created, raising the total to 842.
"I'm glad that my colleagues realize the full consequences of not supporting the production of affordable housing units during this housing crisis," said Tang, who added that the other portion of the AHBP legislation will move forward in a few months, after SF Planning completes a feasibility analysis. During the session, Tang thanked Peskin for his help improving the legislation.
"I just want to acknowledge that it has been a long and twisty road to get here but I think we have made it better and it will be a useful tool," said Peskin, who congratulated Tang "on her good work."

After yesterday's vote, Tang also withdrew a proposed ballot measure that would have put the mixed-income section of AHBP before city voters as a ballot proposition.
"I hope they will continue to support our efforts in the fall," said Tang. "The housing challenges we face cannot be politicized–-let's take real action to build more housing now, and not less, later."
The next housing issue to be taken up by the Board of Supervisors will be Accessory Dwelling Units (ADUs), more commonly known as in-law apartments. In March, Peskin proposed citywide ADU legislation, based on a framework developed for Districts 3 and 8. At the end of May, Sups. Scott Wiener and Mark Farrell submitted a rival ADU proposal, in an act that was "far from civil or collegial," Peskin argued in a letter to Board President London Breed.

On Monday, the Land Use and Transportation Committee, a three-member panel consisting of Wiener, Peskin and Sup. Malia Cohen, voted to pass Peskin's ADU proposal on to the full board for a vote next Tuesday. Next Monday, the same committee will vote on the Wiener/Farrell ADU plan, which means both proposals could be on the Board's agenda at Tuesday's meeting.