In September 1976, Tom Frenkel opened Finnegans Wake at 4054 24th St. in Noe Valley. "I had one of those San Francisco landlords who hates everybody, so when my eight-year lease was up, he told me to get out," said Frenkel, now 76.
"I spent the better part of five years looking for a new location," he said. When he did find a desirable spot, he was outbid several times.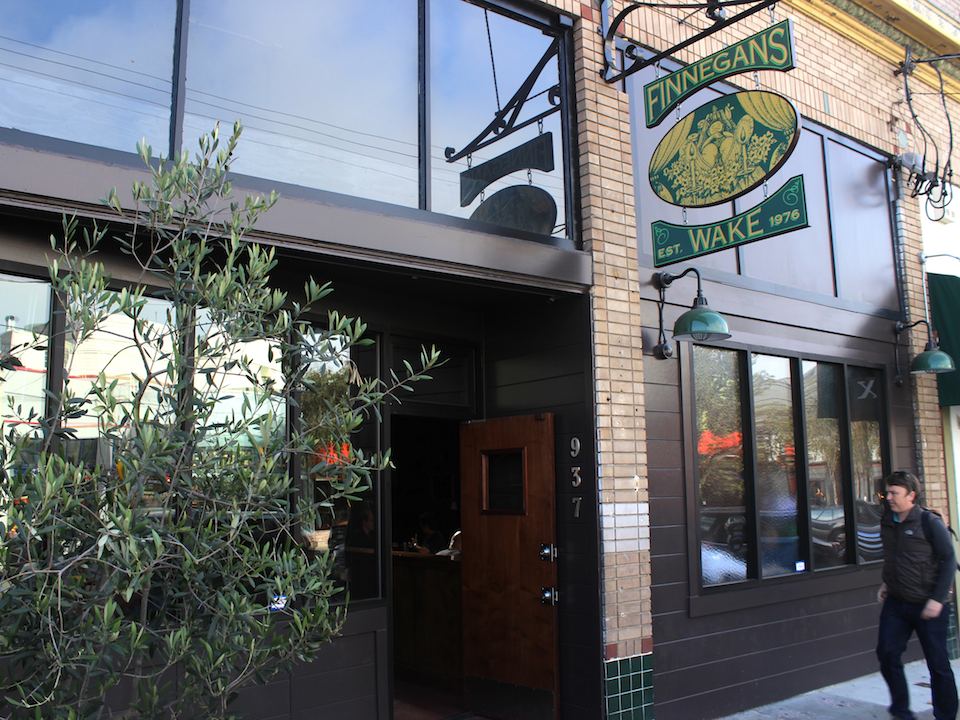 Finally, on October 2nd, 1989, legendary Chronicle columnist Herb Caen broke news of a new watering hole in Cole Valley:
"Flash for saloonatics: Finnegans Wake, the fine drinking place on 24th St. that lost its lease in 1984, has been reborn on Cole St. in the space once occupied by the old lesbian bar, Maud's. The Wake is straight. Same owners, too: Alvin Warwas, Tom Frenkel et Al. Doesn't anybody ever get Al's last name?"
Frenkel said the decision to name the bar after a James Joyce novel was inspired by a friend. "We were sitting around and I said, 'no one wants to go to a Jewish bar,' and he said, 'let's call it Finnegans Wake. I'd tried to read it a few times, but it was so dense," he admitted. Continuing the theme, he decided to name his Potrero Hill pub Blooms Saloon.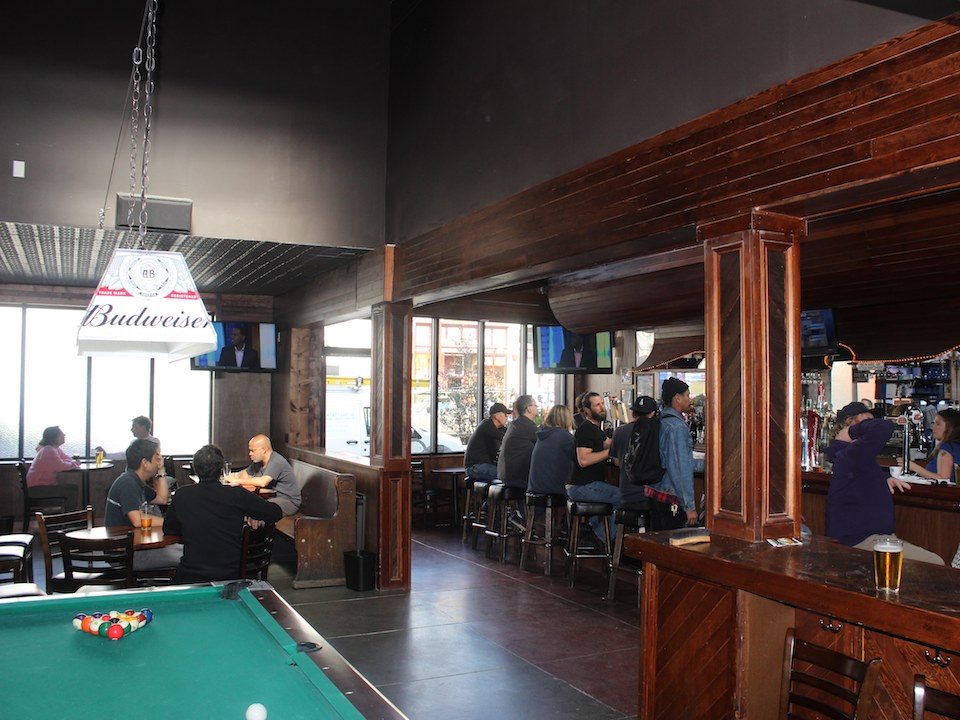 When Frenkel came across 937 Cole St., it was still Maude's, the first lesbian bar in San Francisco, which opened in 1966. Owner Rikki Striecher was active in San Francisco's gay rights movement and also owned a liquor store, as well as Amanda's, a lesbian dance club that opened in 1978. "Rikki was an amazing woman," said Frenkel.
"By the late '80s, there was a clean and sober movement among lesbians," Frenkel said, "and you really can't do well in the bar business if people don't drink much."
Initially, Frenkel was one of nine partners in Finnegans Wake. "In 1976, we paid $42,000 for the bar on 24th Street, and my $10,000 was good for 28 percent, which was the largest percentage," he said.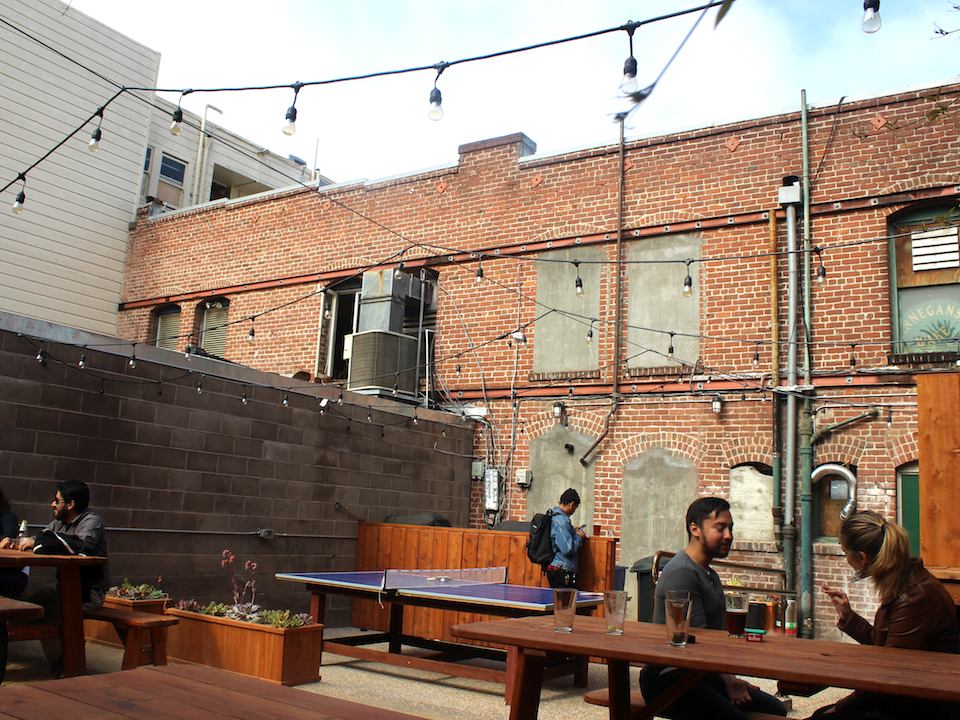 "Liquor licenses today are going for more than a quarter of a million dollars," said Frenkel. Anyone considering going into the saloon business today in San Francisco has a simple choice, said Frenkel: "Either buy the building, get a 20-year lease, or forget about it."

Under his new lease, Frenkel invested heavily in a new electrical system and upgraded the bar's plumbing and bathrooms as part of a complete replacement of his unit's sewer line, formerly shared with other tenants. (Last year, Bambino's Ristorante and Zazie Cafe closed briefly to replace their portions of the sewer line, which dated back to the building's construction.)

"Because of its historical significance as the City's first lesbian bar, Planning got involved," said Frenkel. As a result, the opaque front windows were replaced with identical glass, the front is largely unchanged, and several other details—many of which can't be seen by bar patrons or passersby—were painstakingly preserved.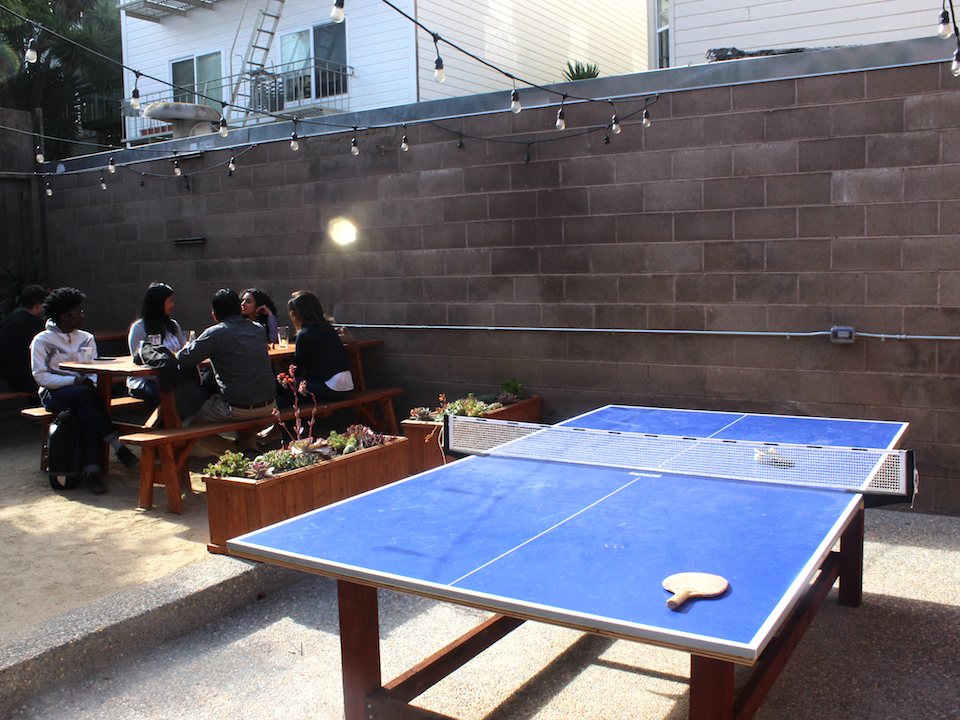 Although Finnegans Wake retains much of its old look and feel, the space has been opened up by removing a drop ceiling and adding new touches like decorative ceiling tiles. A skylight has been exposed over the pool table in a formerly dark and foreboding corner. "In 2016, people want bars that have a lot of light in them," Frenkel said.

The floors and bar are brand-new, as are refrigeration units and a resurfaced open backyard with new tables and benches, table tennis, and two barbecue grills. Frenkel said the renovations "were pushing more than three hundred grand."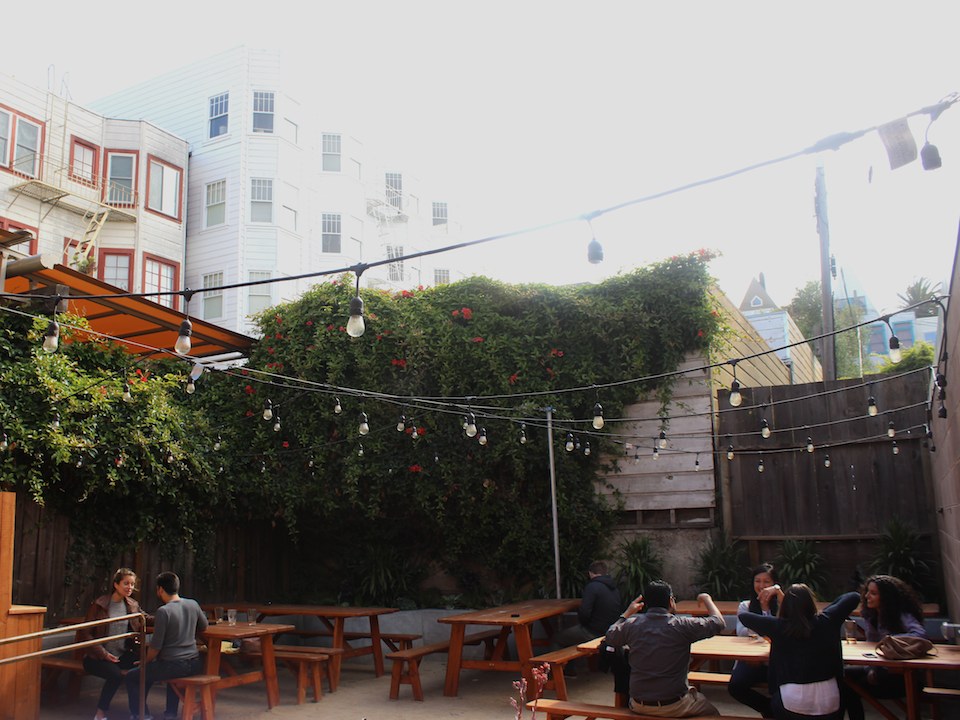 Frenkel said the outdoor area can be reserved for $100 for semi-private events. "They can bring their own food and do whatever they want, as long as they buy their booze from the bar," said Frenkel. There's no bar minimum, he added.
"I'm not that driven," said Frenkel, who trained to become a lawyer in his native St. Louis before moving to San Francisco to find himself. "If I was that driven, I would have become a high-powered lawyer, and not a dropout lawyer."
"I didn't stick too well with corporate America," Frenkel said, adding that he did a lot of manual labor and odd jobs in the 1970s before borrowing enough to get into the saloon business. "I got a job as a salesman, but they fired me, so I dropped out until I ran out of unemployment, had a bunch of odd jobs, and ended up working at the opera as a paint boy in the scene department."
Frenkel said he'll use the bar's yearly Labor Day barbecue party to celebrate its fourth decade in September. "We'll probably just call the 40th anniversary barbecue, rather than have two parties in one month."
Finnegans Wake is located at 937 Cole St. and is open every day from 11:30 am to 2 am.