In a stark white room in SoMa containing little more than a clear glass dining table and a service cart filled with glassware, an unusual series of dinner parties is set to take place.
It's called Future Repasts, and it aims to explore "the cultural significance of eating together—without focusing on the food itself," said Rebecca Power, one of two Bay Area artists behind the project. 
Based on their resumes alone, Power and her partner in the project, Kim Upstill, are the perfect dinner party hosts—if you don't mind a psychological experiment with your meal. 
Power, an artist focused on immersive gaming and participatory theater, co-founded Quixote Games, the game design studio behind The Racket, a live-action role-playing neo-noir cocktail party murder mystery game. She harbors a keen interest in exploring "the effects of instructions and incentives on human behavior, and how objects and environments influence expectation and emotion."
Upstill is a freelance private chef and event producer based in Berlin, who "hosts and cooks a variety of pop-up cafes and events that investigate feasting's ability to enact lyrical and discursive participation with universal and personal themes such as family, history, sexuality, and sound."
The duo are hosting Future Repasts in a temporarily vacant room at Monument, a creative live/work space at Ninth and Mission. The first event in the series is called Company, and it aims to focus solely on the interpersonal dynamics of dining together. 
"There are so few times in our lives when we take the time to focus on one another. And it really only happens when we eat. And so we decided to really focus in on that by removing everything else," Power said.  
That means guests are invited to a stark white, featureless room and treated to a meal of Soylent—an increasingly popular, yet contentious, liquid meal replacement—water, and vodka.
Why? "I think it's the future," Power said.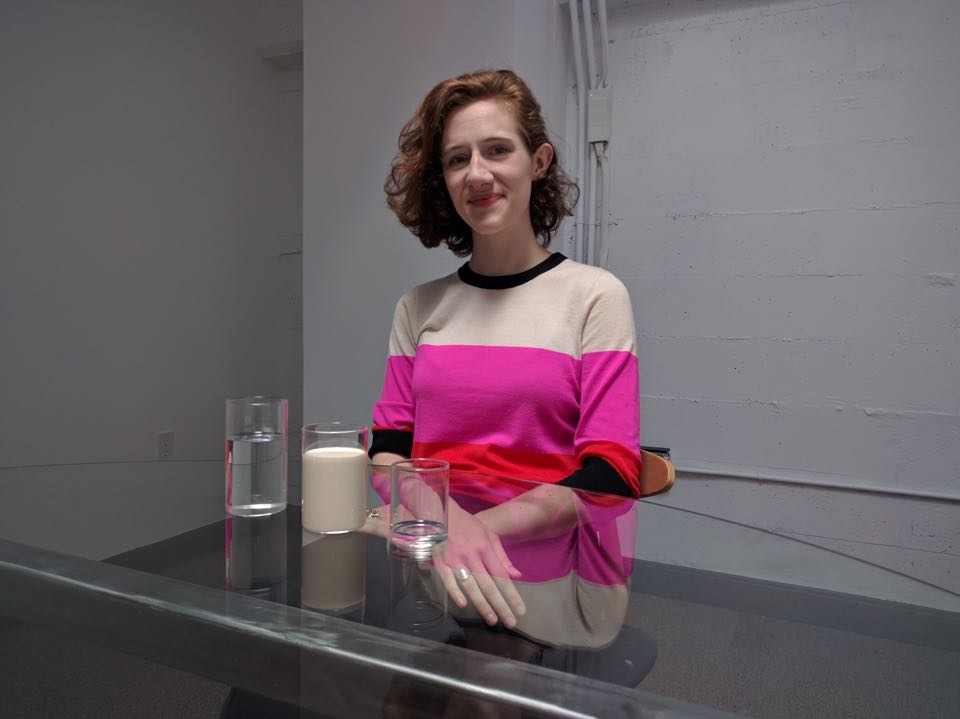 Power cited a quote from the author William Gibson: "The future is already here — it's just not very evenly distributed."
"For people living in San Francisco, it's unlikely that this type of food is going to be the way that we consume things in the next 20 or 30 years. You know, we have options, and we also live in a nutrient-rich environment," Power said. "But for many people in the world who are living on not a lot, and also people living in crisis areas, it is likely that more and more of their food is going to become more processed and more intentionally produced. And so, while it's maybe unlikely that we will eat like this in the future, we need to start thinking about the fact that many people will. What do we lose and what do we gain by doing that?"
During the first Soylent dinner party she hosted, "we sat at the dinner table and talked, because there's nothing else to do," Power said, laughing. As a challenge, she invited two strangers to join her and her three friends. "It was lovely. We ended up asking each other intimacy-building questions, and some would carry on to conversations."
With few distractions in the room, guests were shy about reaching for the vodka and hyperaware of their body language, Power noted. But, "it lasted for two hours, and we were just in it," she said. "Even with new people. Despite that we were in this weird room and kind of uncomfortable and didn't know each other all that well, we were all engaged."
To start, Power and Upstill are hosting eight dinner parties, with seven guests each. When they alerted their network of those 56 available seats, they received 140 requests for registration. "I was really surprised; I thought I was going to have to coerce my friends into eating this weird thing," Power said.  
The events have already proven popular. One diner, a recent San Francisco transplant, said he was often unnerved by the many "lavish, intentionally intimidating" events thrown around the city and that "'it was nice to go to an event where we could be humans with other humans,'" Power recalled. "And that's 100 percent what we're trying to do."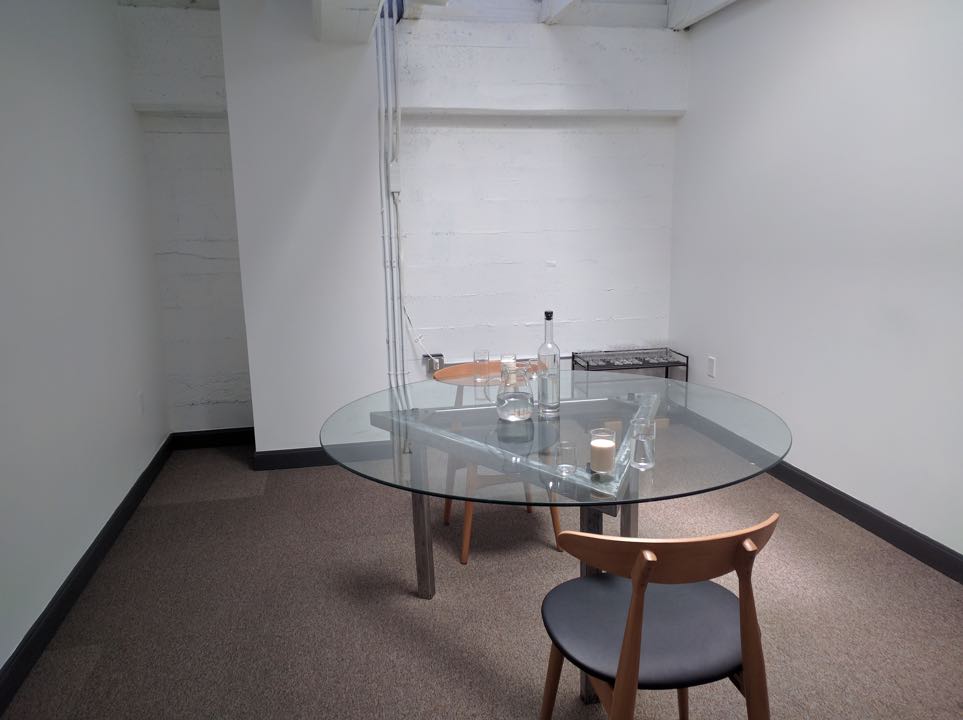 In the future, Power and Upstill plan to focus on hosting groups that already know each other and want to become closer to one another.
"The events work best if you get the same type of community that you do around a normal dinner party, when everyone has that circle of trust or feels like they're in a network," she said. "Doing it with strangers seems difficult, because the thing about this room and this setting is that it brings social dynamics into focus. That includes the social dynamics of, 'Oh, this is a completely new person. I don't know what we have in common yet.' And you really feel it, because you can't even pick at your food."

While the duo will only have access to the space at Monument for the month, Power said they plan to take the lessons from Company into account while devising a plan for their next dinner party series. 
Future dinner parties may focus on dining rituals, cooking techniques and sensation. "Each of those meals is going to be radically different in terms of the setup, where we host it, and the format of how we invite people," Power said.
They're searching for a new location, and ideally, Power would like to work with an organization that has extra space and is "supportive of weird art," which would allow her and Upstill to keep the installation running long-term.
Under that type of arrangement, they could allow groups to sign up for all of the different dinner parties in rapid succession, to gain the full experience, she said. 
For now, anyone interested in receiving invites to Future Repasts dinners as they're announced is encouraged to sign up for the project's mailing list.