An unflattering (and NSFW) statue appeared in the Castro this morning of Republican presidential candidate Donald Trump.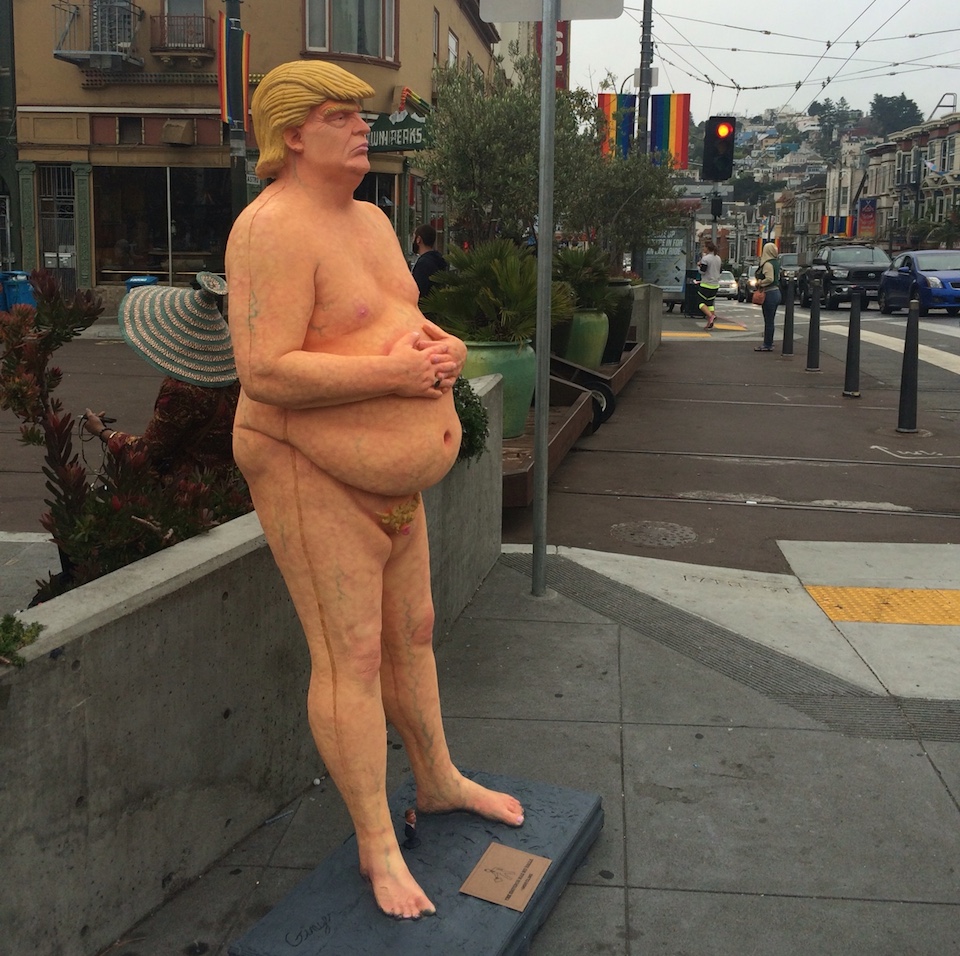 Reader Joe T. first reported the unofficial piece of public art at 8:39am, with the following:
You've probably gotten wind of this already, but there is a life-size sculpture of a naked Donald Trump at the intersection of Market and Castro (near Jane Warner Plaza). Seems like it just appeared out of nowhere. I'd love to know the story behind it...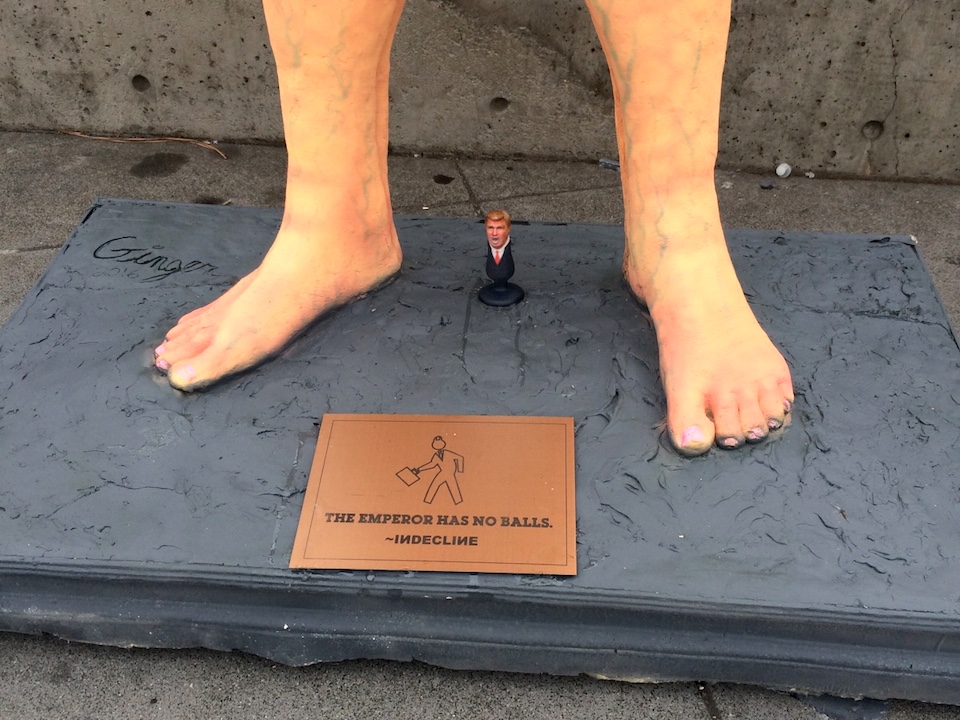 At the base of the nude statue's feet is a signature from artist "Ginger," and a placard reading "The Emperor Has No Balls" above the anarchist collective "INDECLINE."
A video has also been posted, showing the making of the statue.
We asked local businesses if they saw anyone installing the art, but no one could recall anyone out there.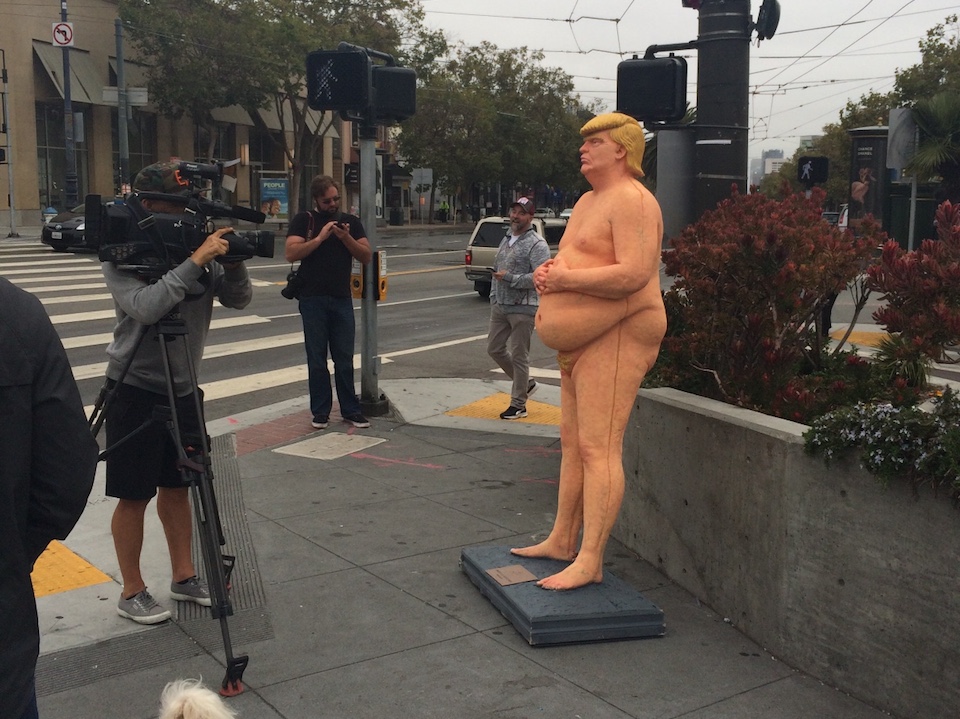 So far, many pedestrians and cars are doing double-takes and pulling out their devices to capture the piece. People are smiling, laughing and commenting on it.
"It's so life-like," one woman said. "Aside from him not yelling horrible things at people."
No word on how long the piece will stay up, but you can currently check it out at the corner of Market, Castro and 17th (on Jane Warner Plaza's edge).
INDECLINE's video also suggests that five statues are in existence. If you spot another one in the city, let us know in the comments or send us a tip.
Update, 10am The Washington Post reports that INDECLINE's additional Donald Trump statues have been spotted in New York, Los Angeles, Cleveland and Seattle.
Update, 9:45am 8/20 San Francisco Public Works has removed the naked Donald Trump statue from the Castro. However, District 8 Supervisor is working to bring the piece to Union Square for safe keeping and public display.