During last Thursday's meeting, the Planning Commission handed its support to Moe Greens medical cannabis dispensary, which is seeking to open at 1276 Market St.—formerly home to the Dollar Store.
Moe Greens owner Nate Haas is currently the general manager of Barbary Coast at Fifth and Mission. When introducing himself and the business to the commission, Haas emphasized his commitment to fostering a "safe, clean, comfortable environment" for patients to purchase and consume medical marijuana and edibles, as well as revitalizing Mid-Market. 
Haas, who worked his way up from doorman to general manager at Barbary Coast, said he's "definitely a security-first guy." "Patient security and comfort  are paramount to having a well-run dispensary." After signing the lease, he spoke with Supervisor Jane Kim, the Central Market Community Benefit District and Tenderloin Station Captain Teresa Ewins to determine security concerns in the area. Based on those discussions, Moe Greens' security priorities are providing ample exterior lighting, security cameras (both indoors and out), and a guard at the door.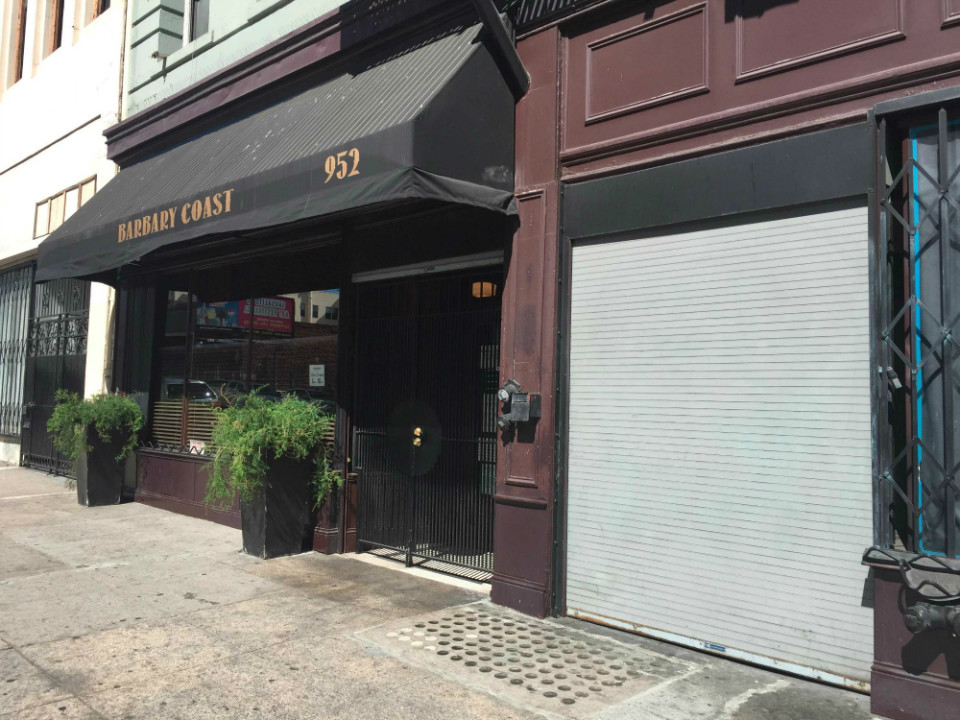 Haas also told the commission that he's already gathered businesses in the area to form the Mid-Market Public Safety Group. In addition to power-washing sidewalks and petitioning the city to install more garbage cans along Market Street, "I was also instrumental in getting rid of a problem liquor store on our block, and I can happily report that they will now house a not-for-profit—executive offices for a not-for-profit," he said—referring to RAMS, Inc. and its peer counseling center taking over the former Civic Center Market.

In addition to being the only dispensary serving the north of Market area, if approved, Haas and a handful of supportive public commenters emphasized the need for more safe places, off the street, for patients to consume medical marijuana. They noted that many residents of newer condo buildings, SRO hotels and public housing are not permitted to use their prescriptions at home, as well as emphasizing the benefits of socialization for patients.
After a brief discussion of ways in which Moe Greens could animate its street frontage without compromising patient privacy, and the company's code of conduct for patients, the commission approved the plan 4-1. 

Regarding his vote against the dispensary, Commissioner Michael Antonini explained that while he's heard good things about Barbary Coast and its positive impact on Fifth and Mission, he did not support onsite consumption. Comparing medical marijuana dispensaries to pharmacies, he argued that patients should take their medicine as needed—at home. Antonini also noted that there are "almost seven" dispensaries already located within half a mile of Ninth and Market.
While Moe Greens has the Planning Commission's approval in hand, it's not out of the woods just yet. Haas and team still need to secure approval from the Department of Building Inspection and Department of Public Health.