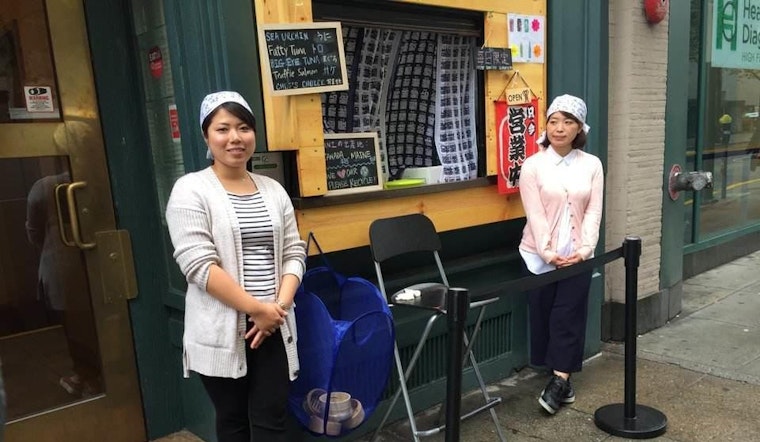 Published on October 24, 2016
On Thursday afternoon, many visitors to a new, tiny Financial District eatery were taken aback by a sign offering a bowl of rice and sea urchin for a whopping $200. But that's not the only thing on offer at The Grubbies, a Japanese takeout stand that opened in the former Peasant Pies spot at 303 Sacramento St. on October 10th. 
While two attempts to interview the owners and learn more about their business went nowhere, customers scoping out the restaurant had only good things to say about The Grubbies.
The tiny stand's menu (comprised only of chirashi bowls of rice, raw fish and seaweed) and hours (11am-2pm) are limited, but that hasn't prevented it from becoming a hit—by the time we arrived around 1:20pm, all the dishes, including more affordable options in the $15-20 range, were already sold out.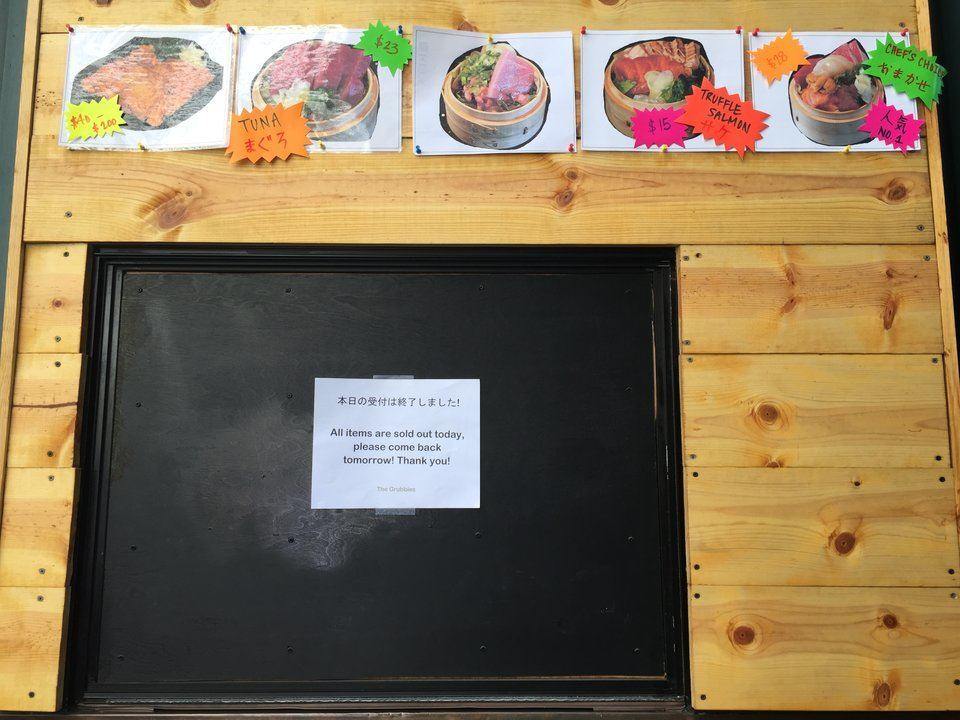 The $200 sea urchin is pricey for a reason—it's specially ordered and flown in from Japan. More accessible and affordable uni hails from California and Canada ($58) and Maine ($68).

Kenneth Yeung, who works in accounting at a nearby bank, surveyed the choices, wondering about portion size. "It depends on the quality and freshness of ingredients," Yeung, 35, told Hoodline. 
He was most interested in the $28 "chef's choice" bowl. "If it was good quality, it would be worth it," said Yeung, who's originally from Hong Kong. For sea urchin, he'd go as high as $40.
Other office workers who rushed past didn't have time to talk, but one man yelled out that he would not spend more than $20 on a midday meal of sea urchin.
A group of women, disappointed about Thursday's early closure, laughed when asked if they'd ever order the top-shelf uni. "Sure. But we'd split it 10 ways."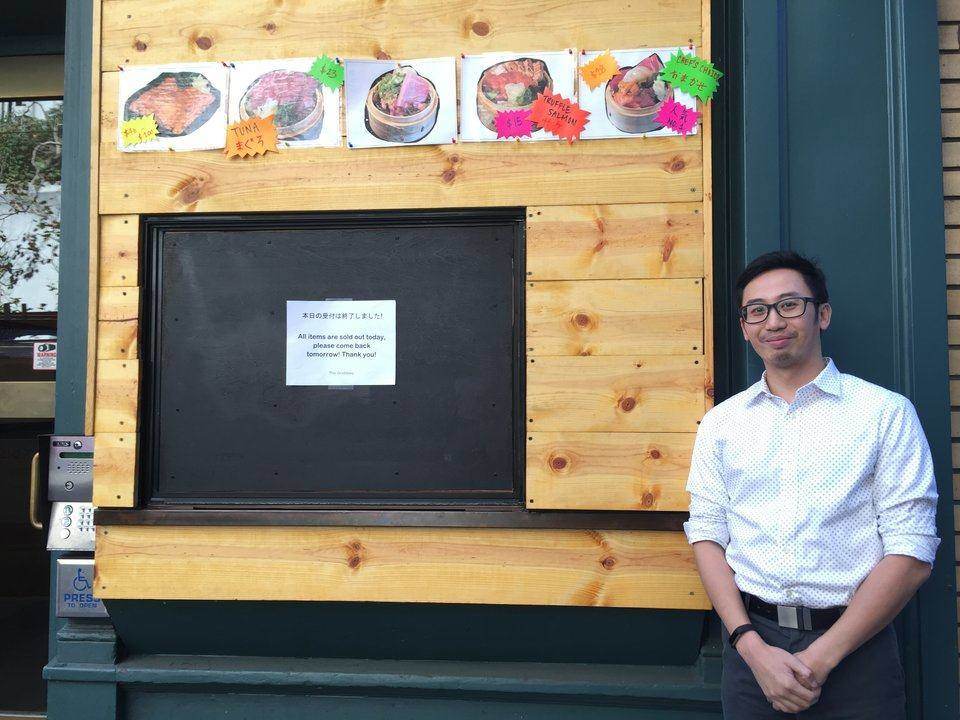 A tourist from Liverpool, England, said he and his wife had eaten an uni lunch at The Grubbies last week. "It was absolutely gorgeous," said Keith Jones, 63. "Soft and flaky."

Many customers who were turned away said they looked forward to eventually tasting the $15 salmon, $23 tuna and other less expensive items.
Employees Yurie Yoshida and Riona Usui had only smiles for the curious crowd that gathered to study the addition to their local dining scene. Some people found the $200 price tag humorous, but most were welcoming.
"Thank you, thank you, for opening this up," said one gray-haired gentleman, who told them he'd be back.
The Grubbies is open on weekdays from 11am-2pm.