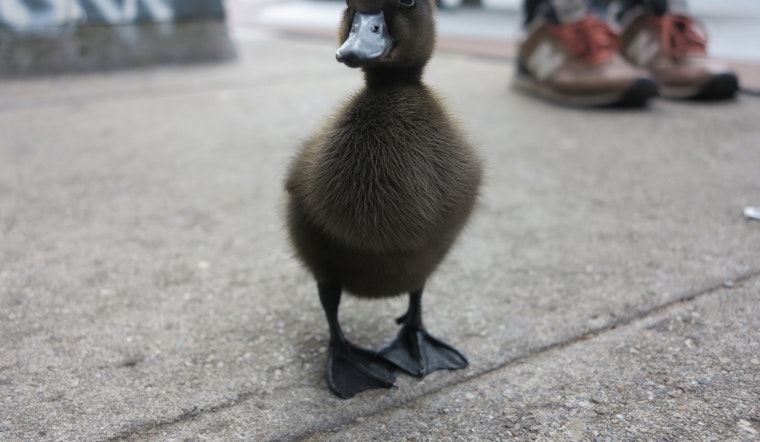 Published on November 16, 2016
The past few weeks have been hard. No matter where your political affiliations lie, the election cycle has been taxing, and we now stand before a nation divided.  And if that wasn't enough, we also lost Lil' Wayne—the popular "People's Duck" often seen around the Haight and Divisadero.
Under the care of guardian Miranda Coleman, Lil' Wayne became something of a local fixture before he was struck and killed in a tragic hit-and-run last month. 
But there's a new candidate for locals' hearts waddling around the neighborhood these days. His name is Bernie Quackers, he's Coleman's new duck, and yes, he's really, really cute.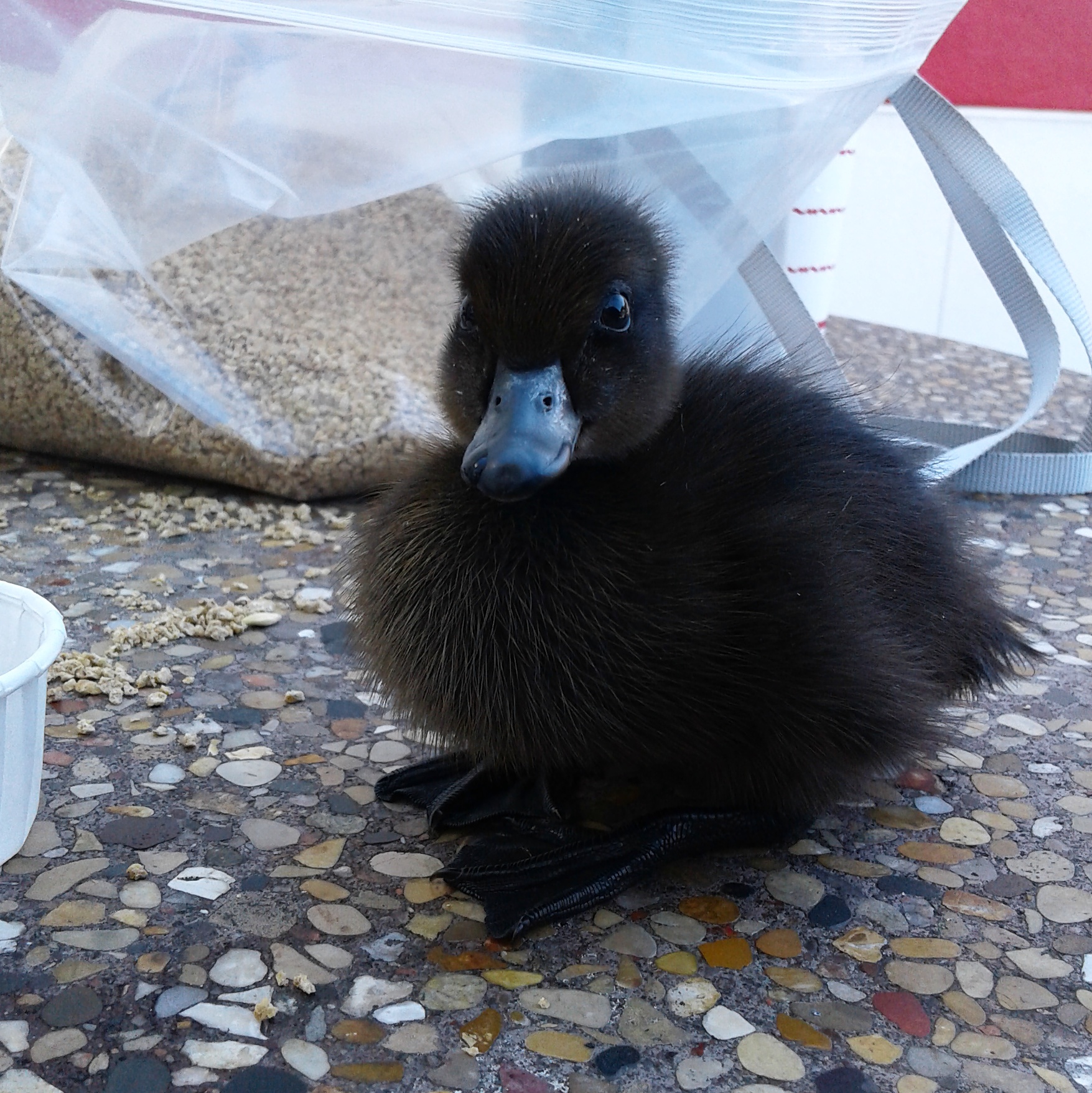 Bernie came into the world a healthy cayuga duckling on November 8th, 2016—Election Day. As a result, Coleman decided to name him for Sen. Bernie Sanders. 
Shortly after the loss of Lil' Wayne, Coleman decided she wanted to adopt another duck into her family. She placed a reservation for the baby bird at Metzer Farms in Gonzales, and last week, she drove down with her human son, Hendrix, to pick up the newest member of the family.
"Hendrix was really excited," Coleman told us. "When we drove up, there were hundreds of ducks behind this fence, and when we pulled up, they all lifted their necks up at the same time and started quacking. He thought that was really cool."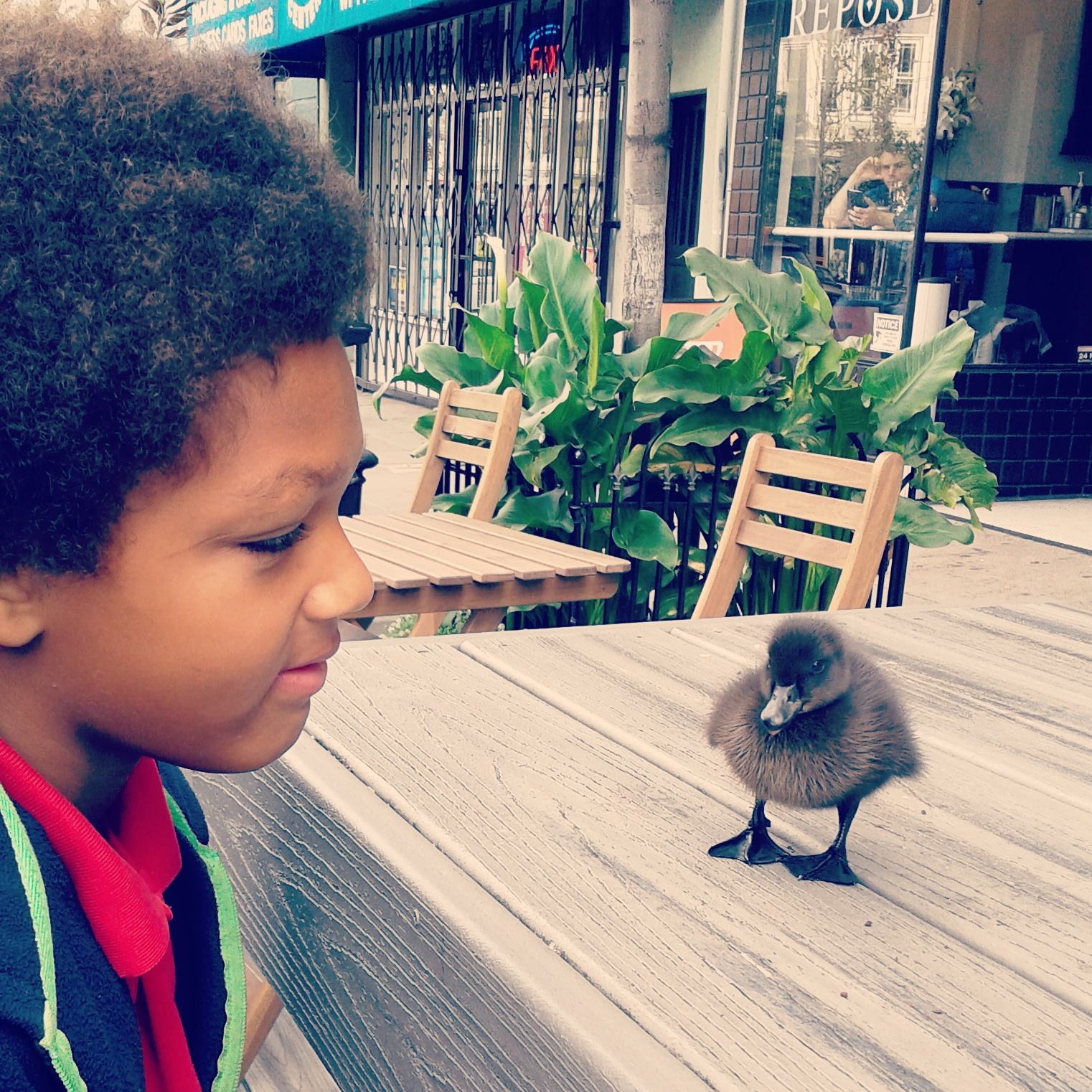 Bernie has already made himself at home in Coleman's apartment, snacking on "duck crumbles" (a pediatric feed blend Coleman picked up at the farm) and casually bathing in the sink. 
"Bernie bonded with us immediately. He started following my son around the first moment we got him, and now he follows both of us," said Coleman, who explained that Bernie is still young enough that he gets a little freaked out when left on his own, and requires someone to be near him around the clock.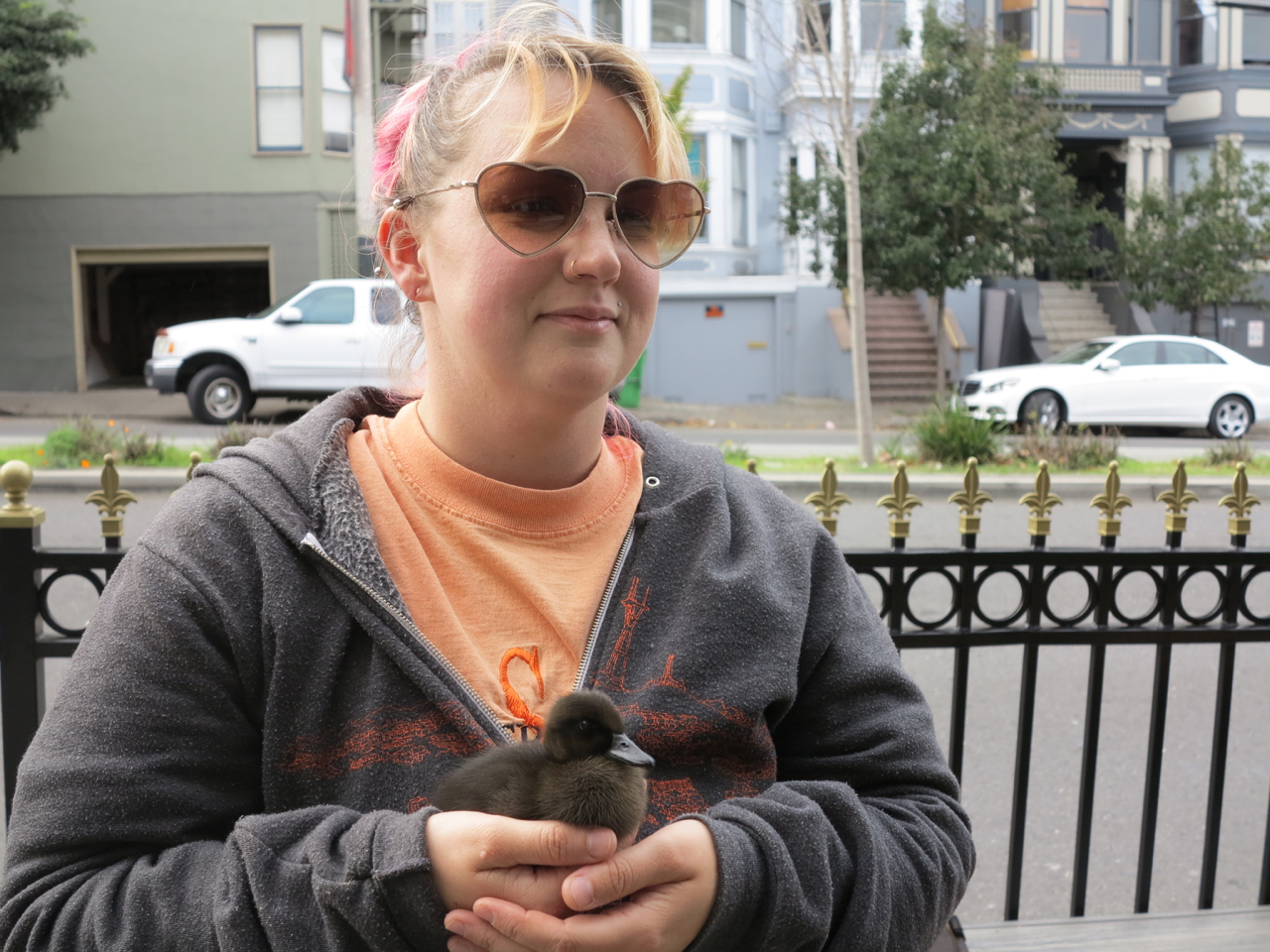 Coleman reports that many of Lil' Wayne's fans have been eagerly anticipating Bernie's arrival.
"Everyone in the neighborhood has been asking about him for the past week. We've already already went around to Lil' Wayne's favorite spots and people were really excited to meet him."
Although Coleman said many of Lil' Wayne's fans were very sad in the wake of his passing, they were also extremely supportive. A GoFundMe campaign she launched to cover his cremation costs ended up surpassing its $400 goal.
One such well-wisher and newly-minted avian Berniac is Phelan Cunningham, who works with Coleman at Repose Coffee on Divisadero. 
Bernie "has literally brightened my world," she told us. "He's been an emotional support duck through these troubling times, and I'm so excited to have a new addition to the neighborhood."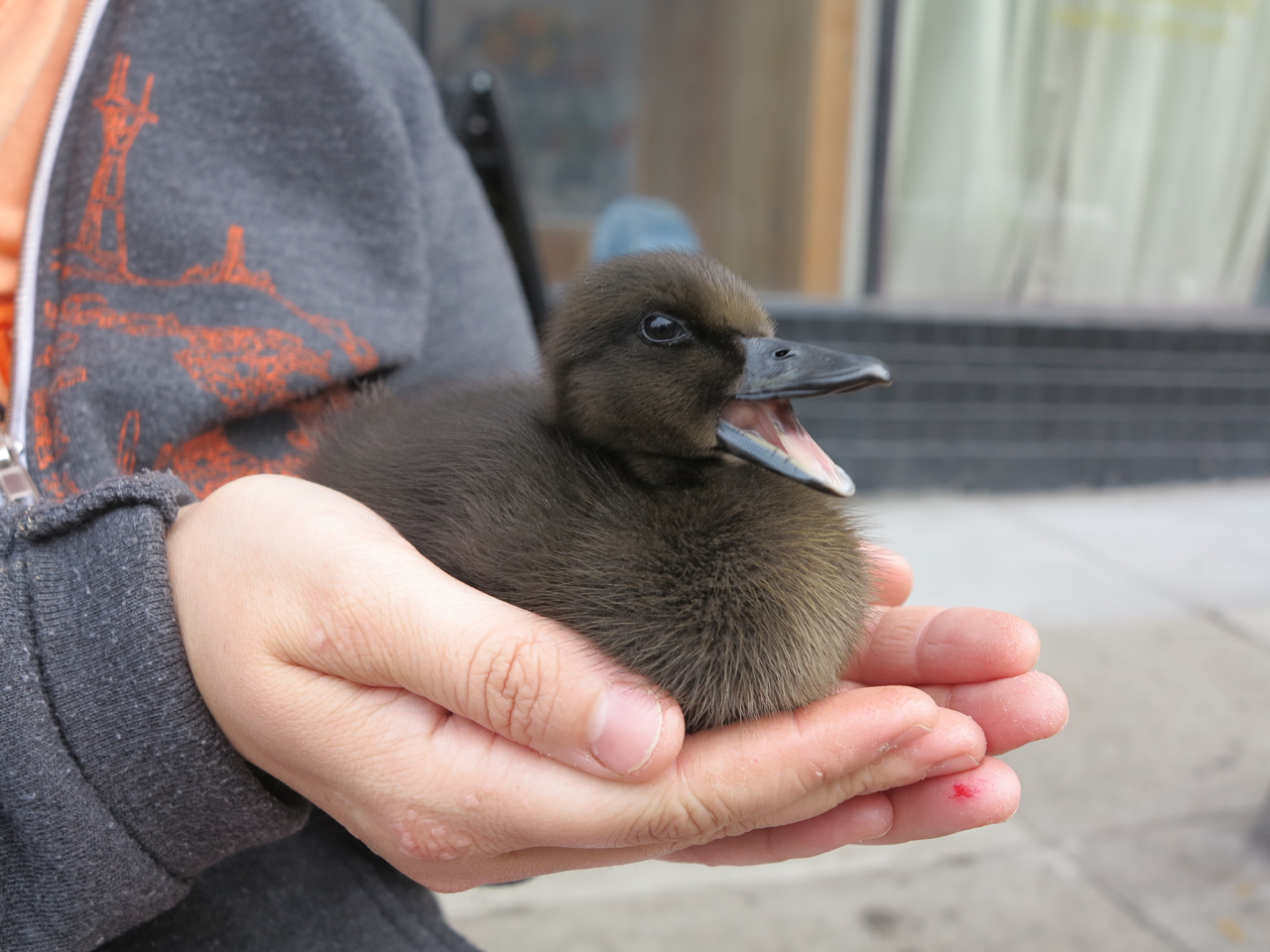 However, it's clear that Bernie's predecessor's absence is still felt.
"Of course I miss Lil' Wayne. I'll always miss Lil' Wayne," Coleman said. "But life is just so boring now without a duck. There are dog people, and there are cat people. I think I'm just a duck person."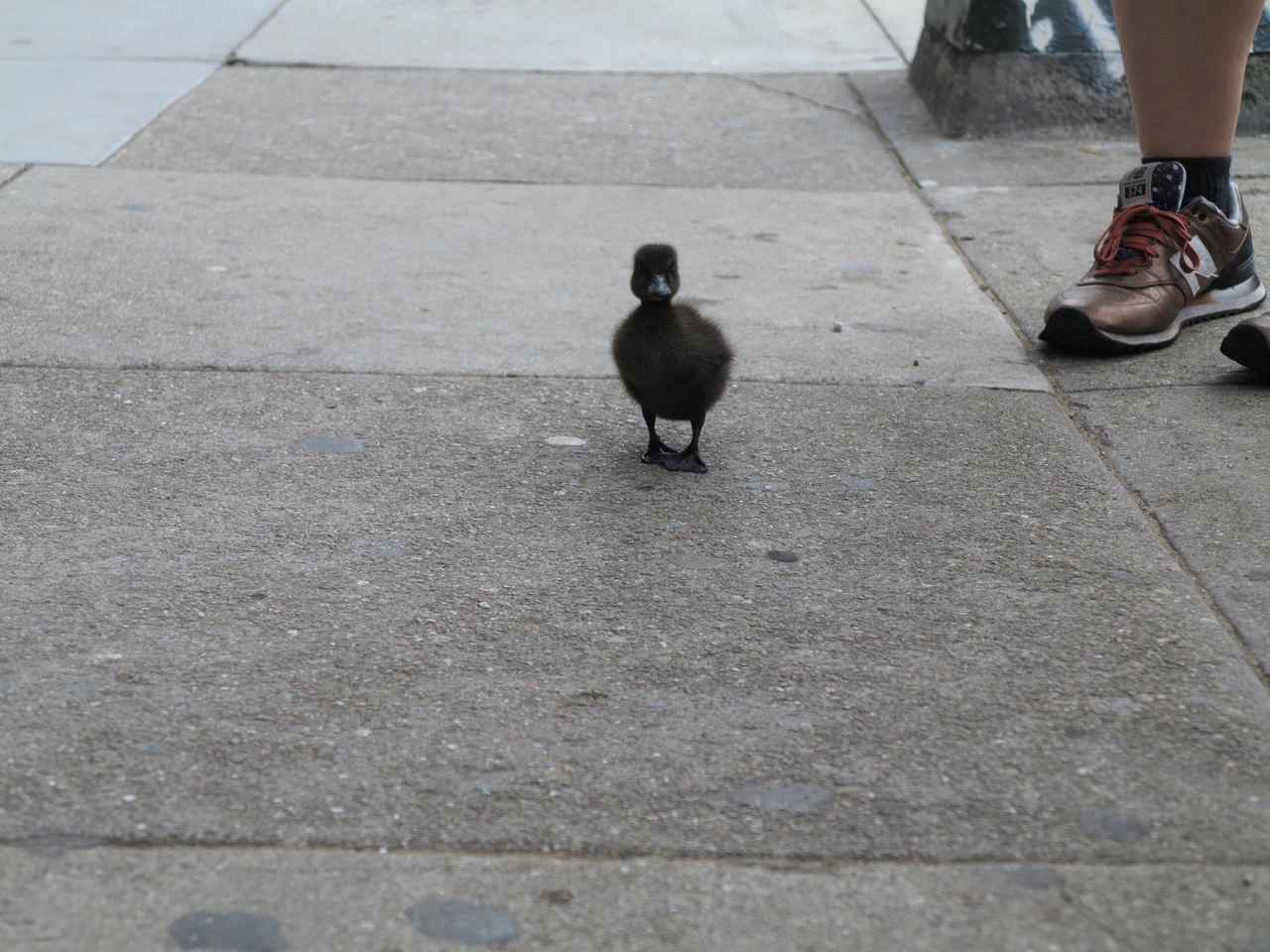 Coleman told us that Bernie has already grown significantly in the week she's had him, and he'll grow to his adult size in a matter of months. Although he now sports a coat of furry black fuzz, he'll eventually begin to molt and start sprouting iridescent green feathers. 
"I'm excited for him to get to the point where Lil' Wayne was, where he gets to know everyone and bond with people in the neighborhood," said Coleman. "That was the thing with Lil' Wayne—he was the people's duck. He knew everybody."
So begins a new chapter in the duck saga that's captured the hearts of many. We'll check back in when he's a teenager, but for now, be on the lookout for the newest member of the community.