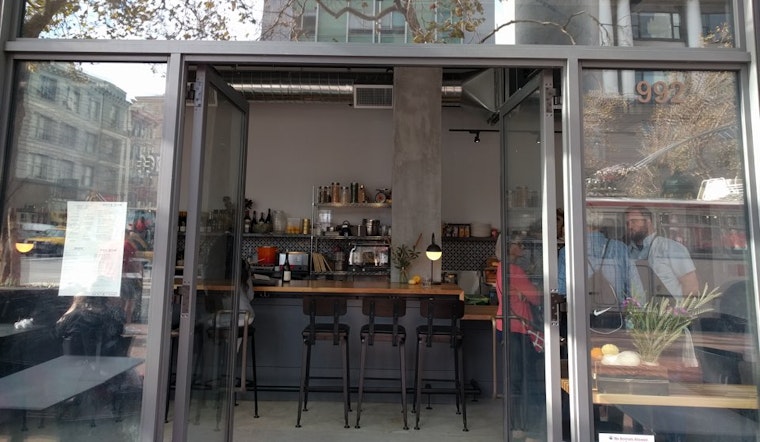 Published on November 23, 2016
"It feels like we're in your kitchen" is the feedback Tom Patella says he's hearing most often about Waystone, the new wine bar on Market Street just off Taylor Street—right between Popsons and Equator in the Warfield Building.
"There's our pot," the co-owner said, pointing to a pot simmering on a hot plate. "This is what we do; it's not a show."
But shows nearby have proven to be quite helpful for the new watering hole, which aims to be an unpretentious haven for busy Mid-Market workers and visitors. Waystone quietly debuted earlier this month, and Patella says constant shows at the Golden Gate Theater, Warfield and even the Orpheum Theater, a couple large Market Street blocks away, have helped drive patrons their way.
Inside the long yet shallow space, diners are treated to a variety of wines, beers and bites. Patella (also a partner at Causwells in the Marina) is the wine expert, business partner Billy Riordan specializes in food and beer, and they say that they're working to pass their specialized knowledge on to each other and each of their bartenders—who also double as cooks.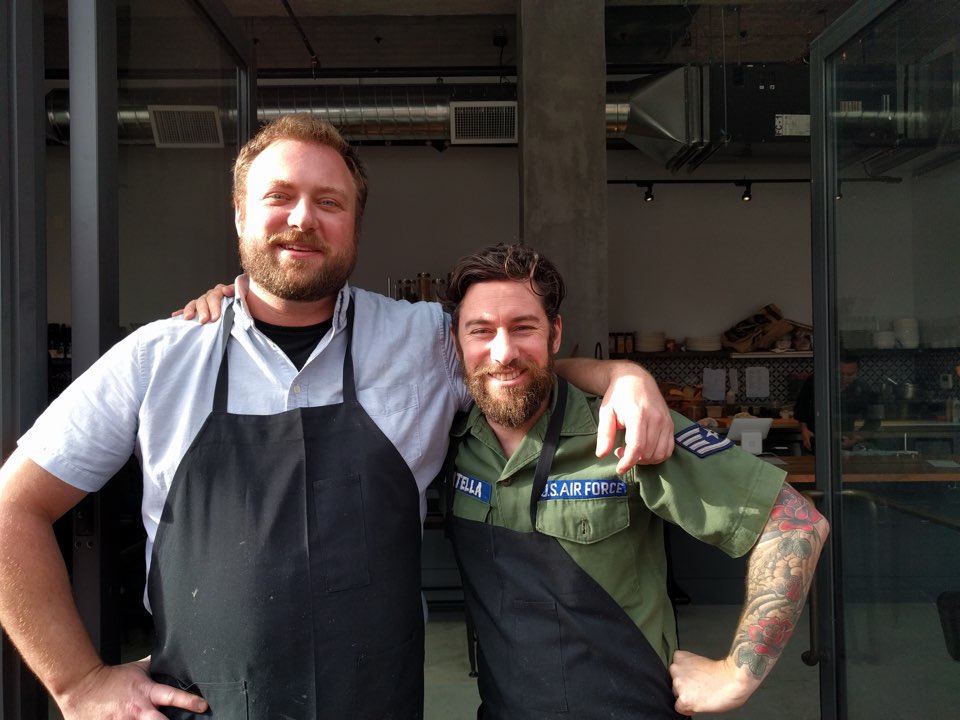 When it comes to Waystone's wine selection, Patella says much of it comes from small local producers. However, he also wanted to source bottles from as close to the origin of wine—the Mediterranean—as possible. So you'll find plenty of options from countries like Turkey, Greece, France and Portugal. 
To help make their international wine selection more approachable, Patella grouped their reds and whites into sections—like 'aromatic & spicy​' versus 'earthy & rustic'—on the menu. Most patrons will recognize at least one varietal in each list, he said, which will help them better understand the rest—even if they've never heard of Xinomavro or Grenache.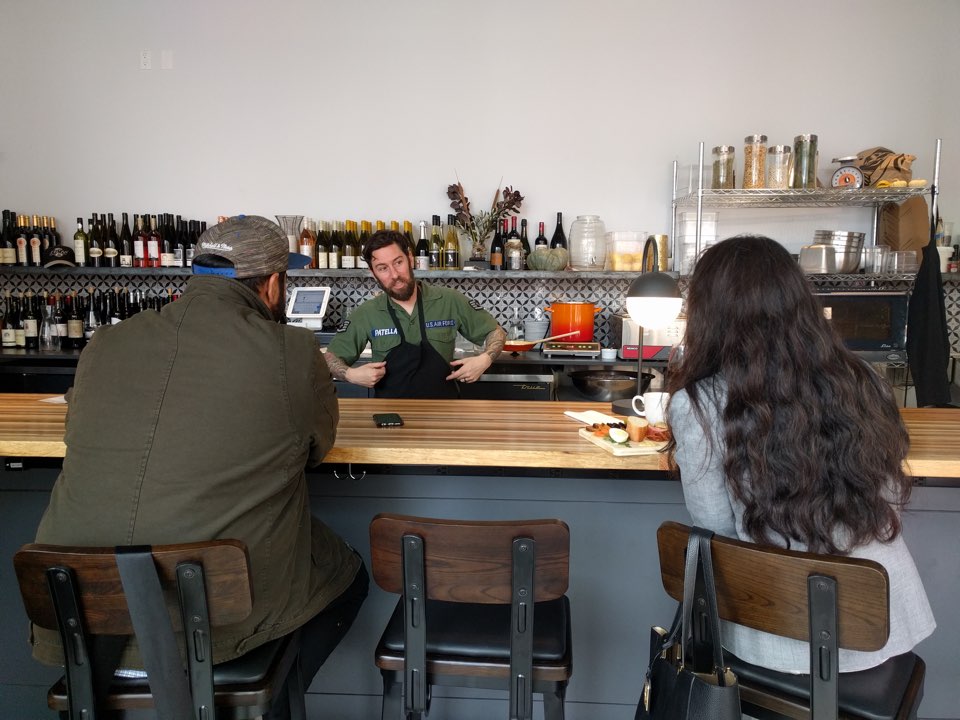 Riordan, a San Francisco native who previously ran his own catering company and studied the craft of brewing with 21st Amendment, has crafted a menu of salads and sandwiches that don't require a full kitchen—and caters to folks on the go. Everything is prepared onsite or sourced from farms he's worked with for years, Riordan said.
So far, crowd favorites have been the braised beef sandwich and the avocado toast. One dish he's personally excited about is the charcuterie board, which differs from most. Waystone's take—the Ploughman's Lunch—is a modern re-creation of the non-perishable lunches English field hands would bring to work: slices of bread, cheese and pickles.
As the team settles into the neighborhood, Riordan plans to extend the menu further. A raw bar with ceviche and oysters are high on the list.
Hours at Waystone, 992 Market St., are currently noon to 10pm daily, and teasers are regularly posted on Instagram.