Luke's Local held its official grand opening yesterday at 930 Cole St., formerly home to Alpha Market, the well-loved grocery operated by Abe Saba for three decades until his retirement in September.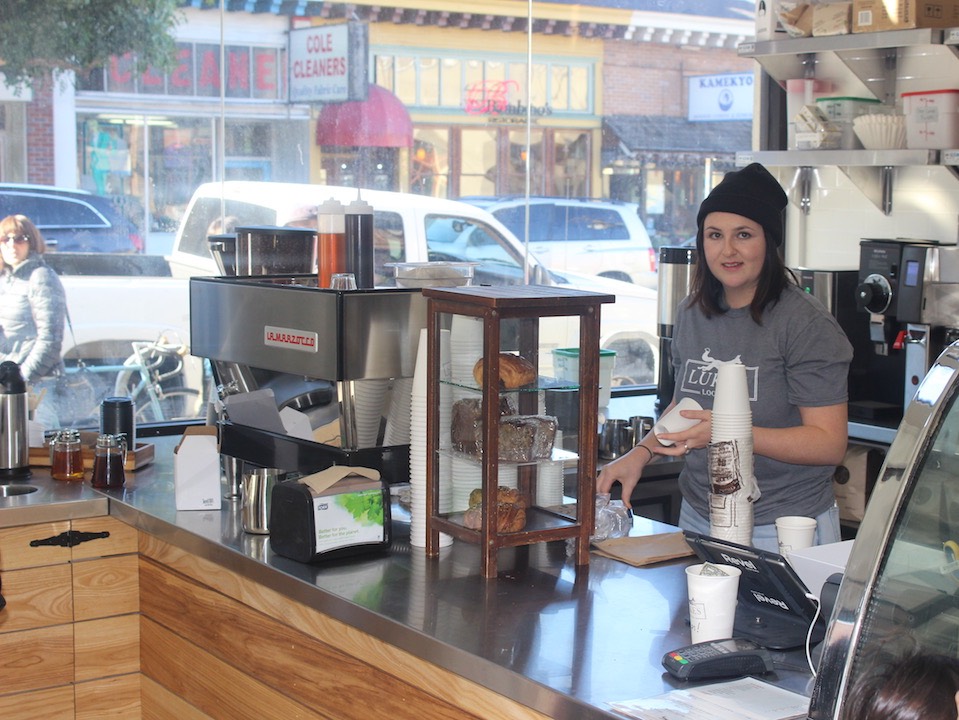 According to founder Luke Chappell, the neighborhood has shown "great support" so far, with about 600 visitors stopping by during yesterday's premiere.
"Everyone comes in and has a smile on their face because they've been without the grocery store they've been used to for the last two and a half months," he said.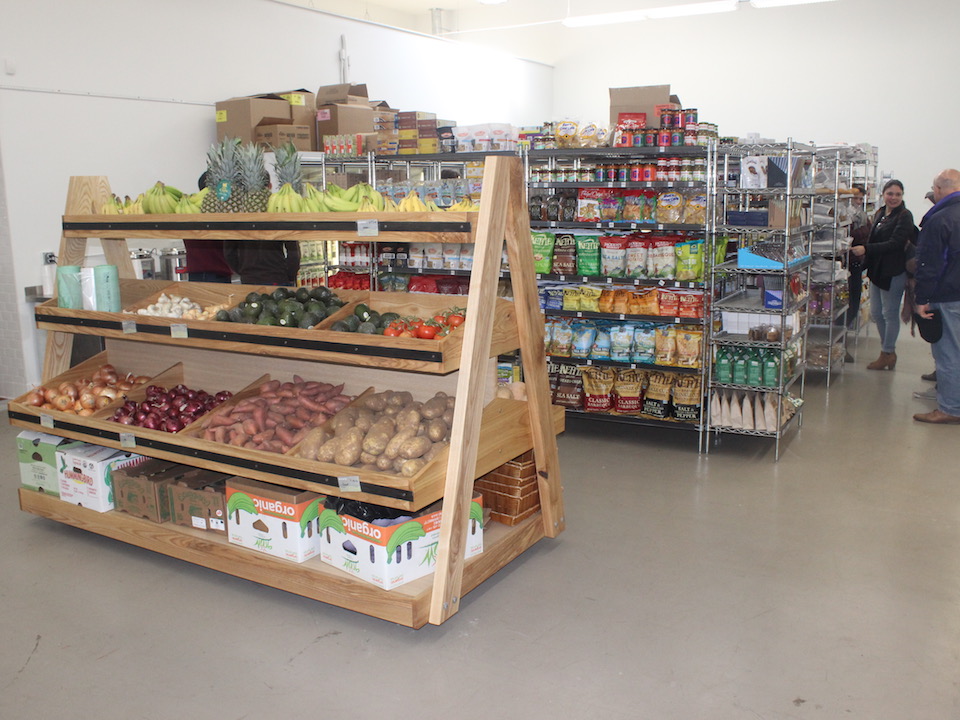 The newly renovated store offers the same staples as Alpha Market, plus an expanded butcher and seafood selection, a new coffee kiosk, and ready-to-go meals prepared in the company's commissary kitchen just south of Potrero Hill.
A few holdovers remain: the deli and butcher cases from Alpha Market have been deep-cleaned, as have the old store's refrigeration units.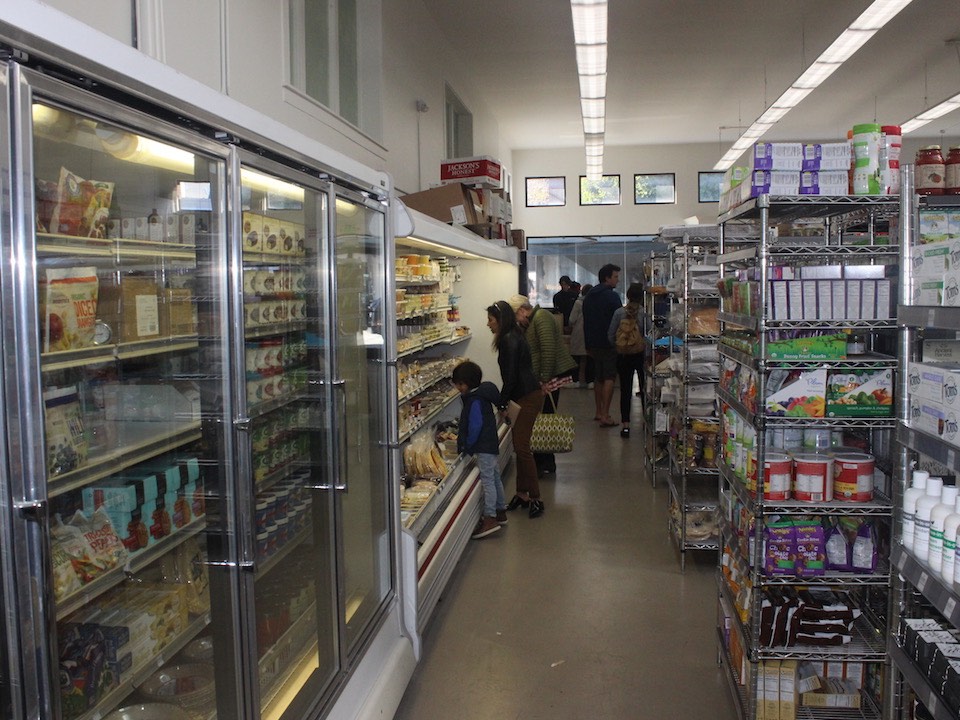 Luke's Local has offered natural and organic groceries and meals as an online delivery service since 2010; this is Chappell's first brick-and-mortar location.
A staff of 16 manages the operation; the coffee kiosk serves a light breakfast menu, and the deli counter's sandwich selection has already proven popular, said Chappell.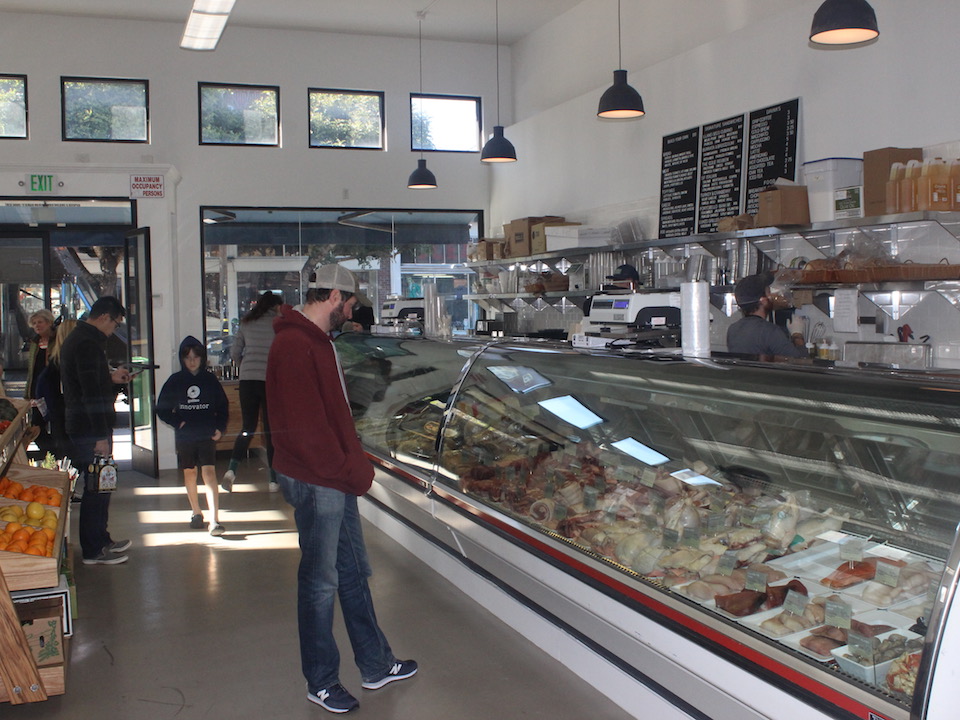 Gaps are still being filled in; rotisserie chicken cookers are on order, the wine selection is on display but spirits are coming soon, and new seating will be added inside the store and around the side of the building.

"It's going to be an evolution," said Chappell, noting that he's left space for an additional aisle "so we can fill in based on demand and requests." 
Luke's Local (415-234-7447) opens for breakfast service from 7-9am; the full market is open from 9am-9pm.