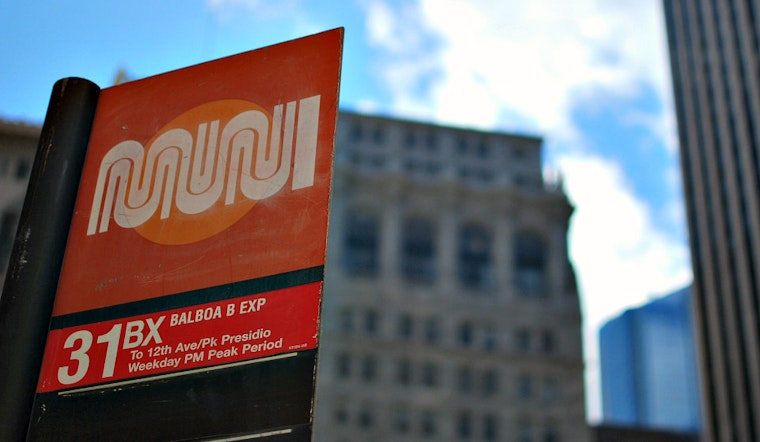 Published on December 14, 2016
Come January, if you're the type of old-school Muni rider who pays with cash, you're going to have to start dipping into your stash of laundry quarters.
Beginning on New Year's Day, adult passengers buying Muni single-ride or limited-use tickets will have to pay $2.50, a price increase of 25 cents. However, passengers using Clipper Cards or paying via the MuniMobile app will continue to pay $2.25. 
The price of Muni's "A" monthly pass, which includes BART fares within SF, is also rising, from $86 to $91. The "M" pass, which doesn't cover BART, will hold steady at $73.
Finally, seniors, youth (ages 5-18), and people with disabilities will also see a 25-cent jump in cash fares, from $1 to $1.25. (Again, prices will remain the same for Clipper and MuniMobile users.) But everyone in those groups will see a significant jump in the cost of their monthly passes, from $25 to $36—a 44 percent increase.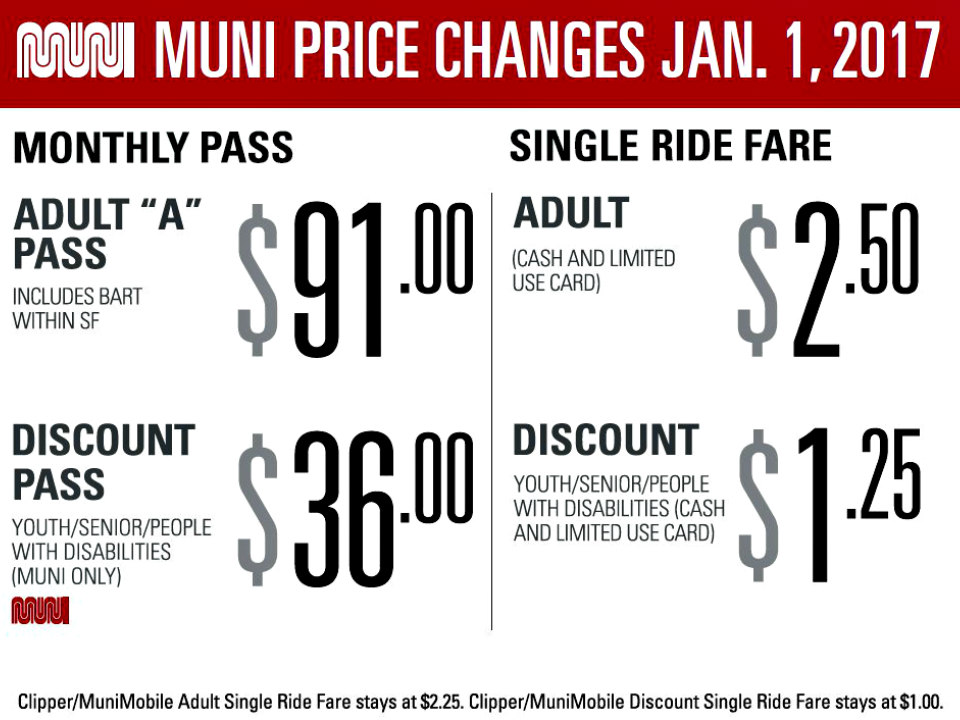 The SFMTA says that fares have to go up to keep up with the rising costs of keeping the system operating safely and efficiently. The transit agency's board of directors approved the fare changes in April, as part of its two-year operating budget, and the new fares were set under Muni's Automatic Fare Index Policy formula.

The agency is also hoping to push efficiency by incentivizing the use of Clipper and the MuniMobile app, which speed up the boarding process. 
"These rewards are meant to encourage quicker, safer fare payments that allow Muni to spend less time boarding at stops, and more time getting you where you're going," wrote Aaron Bialick on SFMTA's blog.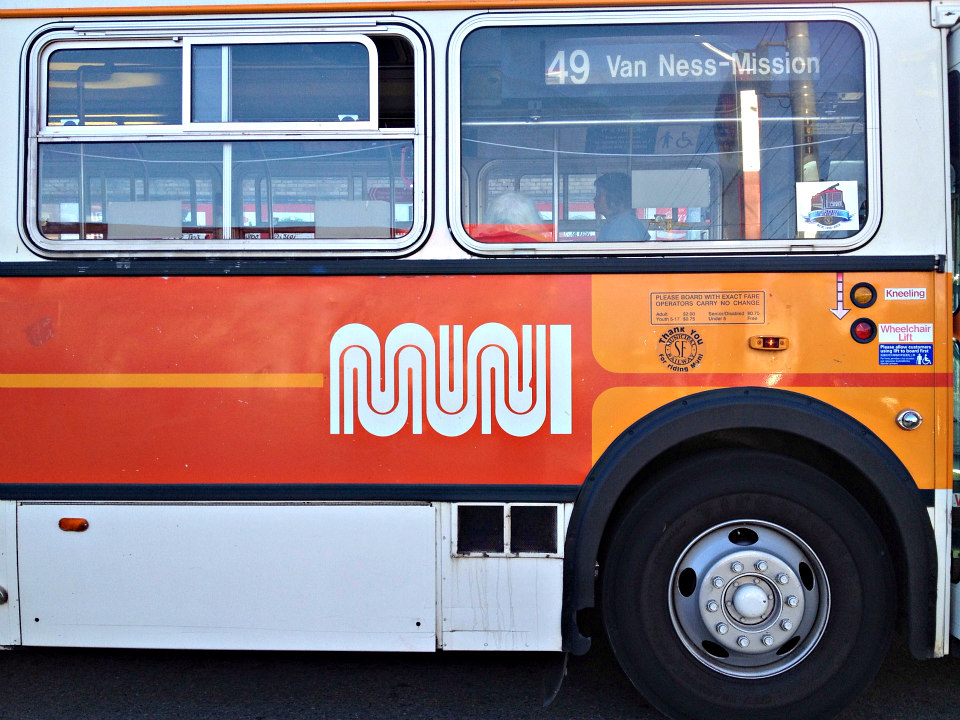 Muni is also making a few other notable changes as of January 2017:
Students who turn 18 while still in high school will be able to continue to receive the youth discount fare until they turn 19.
Single-ride passengers using Clipper cards or the MuniMobile app after 8:30pm will get to ride Muni all night, until 5am.
The agency is launching a campaign to get tourists to use Clipper cards when visiting San Francisco.