On January 9th, Hillary Ronen was sworn in as the new supervisor for District 9, which includes the Mission, Bernal Heights, and Portola. We sat down with Ronen to learn about the issues she's tackling, her favorite spots in the district, and more. 
Editor's note: This interview has been edited and condensed. 

What do you want the people of District 9—and the City as a whole—to know about you?
I talked about it a lot on the campaign trail, but even though I wasn't born in San Francisco, I've been living here ever since I graduated from law school—for about 15 years.
Most of that time, I've been living in District 9. I've lived in the Mission, Bernal, and I now live in Portola, and I've worked here for the last 15 years, too. District 9 is very near and dear to my heart; I'm honored and excited to be serving it.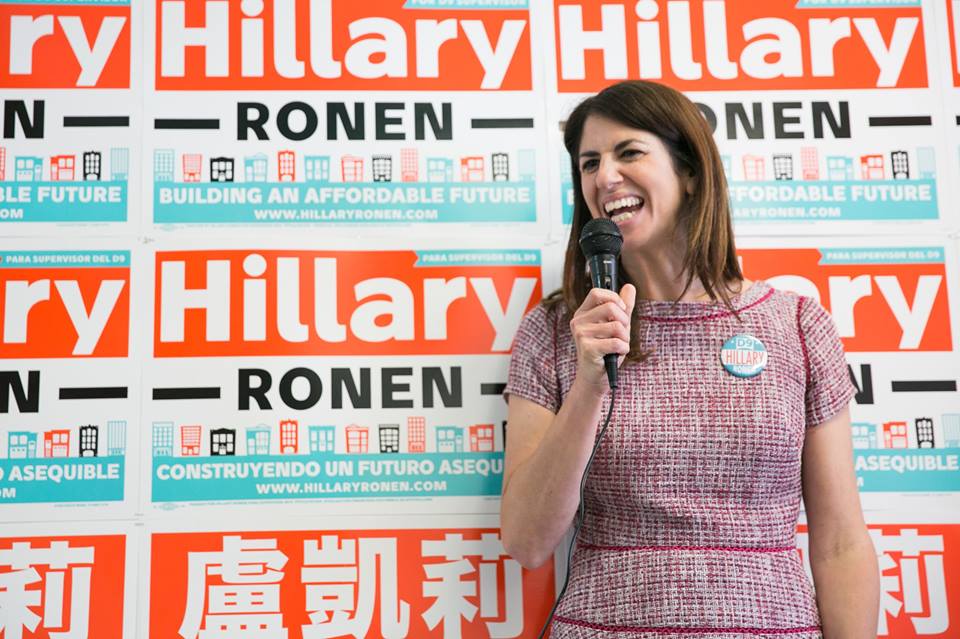 What do you feel are the biggest problems facing District 9, and what do you plan to do to fix them?
Housing, homelessness and public safety are the three big issues, but housing and homelessness are the biggest. I am steadfast on building 5,000 units of affordable housing over a decade. I don't see any other way of new people moving that are not ultra-wealthy, or of helping people living in the Mission who are displaced be able to stay.
Diversity is what makes the Mission the Mission, but it's also necessary for our workforce. We have to have housing where our teachers can live, where nurses can live, where restaurant workers can live, if we are going to have a functioning city at all. So we really need to solve this.
And then the homelessness crisis. The impact on children who are homeless is heartbreaking, and horrible: the developmental delays, the health issues, the rate of SIDS, of infants who die when they're homeless. This should not be happening in one of the wealthiest cities in the country, in the wealthiest country in the world. I'm making it a goal of my time in office to solve family homelessness.
I don't believe that street encampments make any sense. It's not dignified for people living in encampments on the street, and it's not fair to residents—it's not safe for them to be dealing with human waste on the streets, with used needles, with mental health issues. We need to build more temporary shelters, which is the only way that we're going to solve the street encampment crisis. And so that's going to be a huge focus of my work on the board.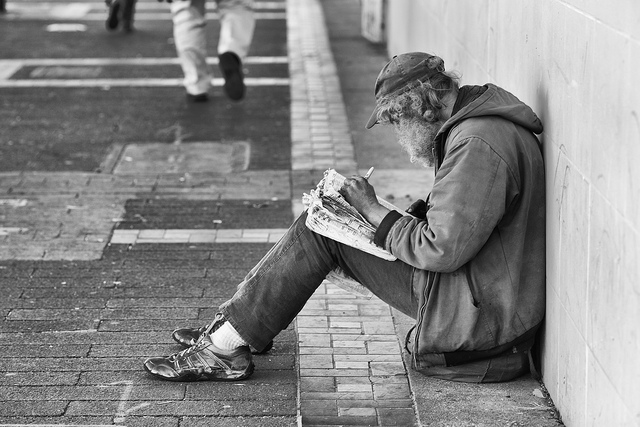 Do you think a lot of people who choose not to go shelters because they feel unsafe?
There are some people, but I bet they're in the vast minority. There is a 900-1,000 person shelter bed waiting list for every single night in San Francisco. I don't know the exact numbers off the top of my head, but I think there are 1,700 shelter beds and like 6-7,000 people sleeping on the streets every night, so no, I don't think that's the main issue.
I think the vast majority of people would rather be in a place that's safer, where there are showers and bathrooms, where there's heat, than be sleeping on the streets.
You spent more than six years as a labor and immigrant rights attorney. What advantages do you think that will give you as a Supervisor?
In that work, I often found that the law didn't work well for those communities, which is what made me excited about working in local government, and rewriting laws so that they actually work and are practical.
When laws don't work, sometimes you have to be really creative and come at problems in multiple different ways. Those were the kinds of skills I had to develop to make a difference [in my former job].
We're in a particularly challenging time with the new administration and a Republican Congress that doesn't believe in a social safety net, and we're going to need to think creatively and form tools and partnerships in order to solve these problems. 
You've proposed a bill to protect the Calle 24 Latino Cultural District (LCD), which doesn't allow bars and restaurants to open in the LCD (bounded by Potrero Avenue and Mission Street to the east and west, and Cesar Chavez and 22nd Street to the south and north) if there are 35 percent or more drinking or eating establishments within a 300-foot radius of them. 
How did you get to that number? How much of the LCD will it apply to?
We're still mapping it out, but I think the majority of [the LCD] is already at capacity.
I got that number from talking to Planning and to the Office of Economic and Workforce Development, who are really the experts, about what is a healthy percentage of eating and drinking establishments in a commercial corridor.
We want variety to serve everyone who lives there, but also for people coming there as a destination. That means giving businesses an opportunity to thrive, and creating spaces for other neighborhood-serving businesses, whether it's retail, personal services, or all the other needs that neighborhoods have.
[35 percent] is the percentage that Planning and OEWD, who are experts in this area, felt was a healthy percentage ... It's meant to preserve a balance.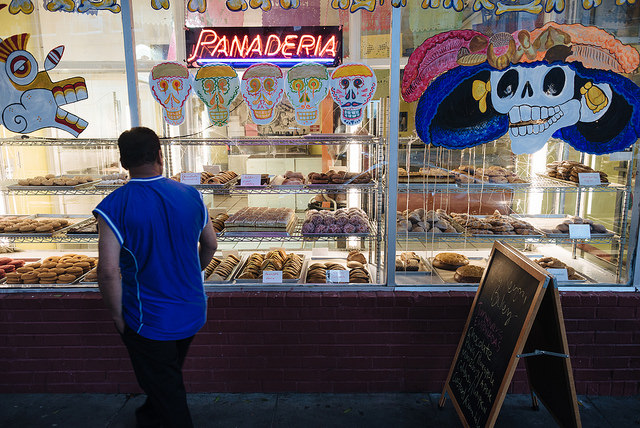 Do you plan to do that in other parts of District 9?

Not right now. This is really about the Latino Cultural District.
What's your stance on the controversial transit-only lanes on Mission Street?
My stance is that I'm a believer in a transit-first policy in the city. I've ridden the 14 and the 49 for years, so I know how difficult those lines are, and how congested the traffic is. So I am in favor of [the lanes].
There are 65,000 riders that are, I think, 80 percent low-income that ride those lines every day, and they need the predictability. People are relying on those lines to pick up their kids from school or to get to work, and they cannot be late. And these are the very people that have the least time to lose, because they're working two or three jobs to make ends meet.
But I know the impact on small business in the area has been severe, and that's deeply concerning to me, so we need to go back and figure out the impact, and creative ways to alleviate that.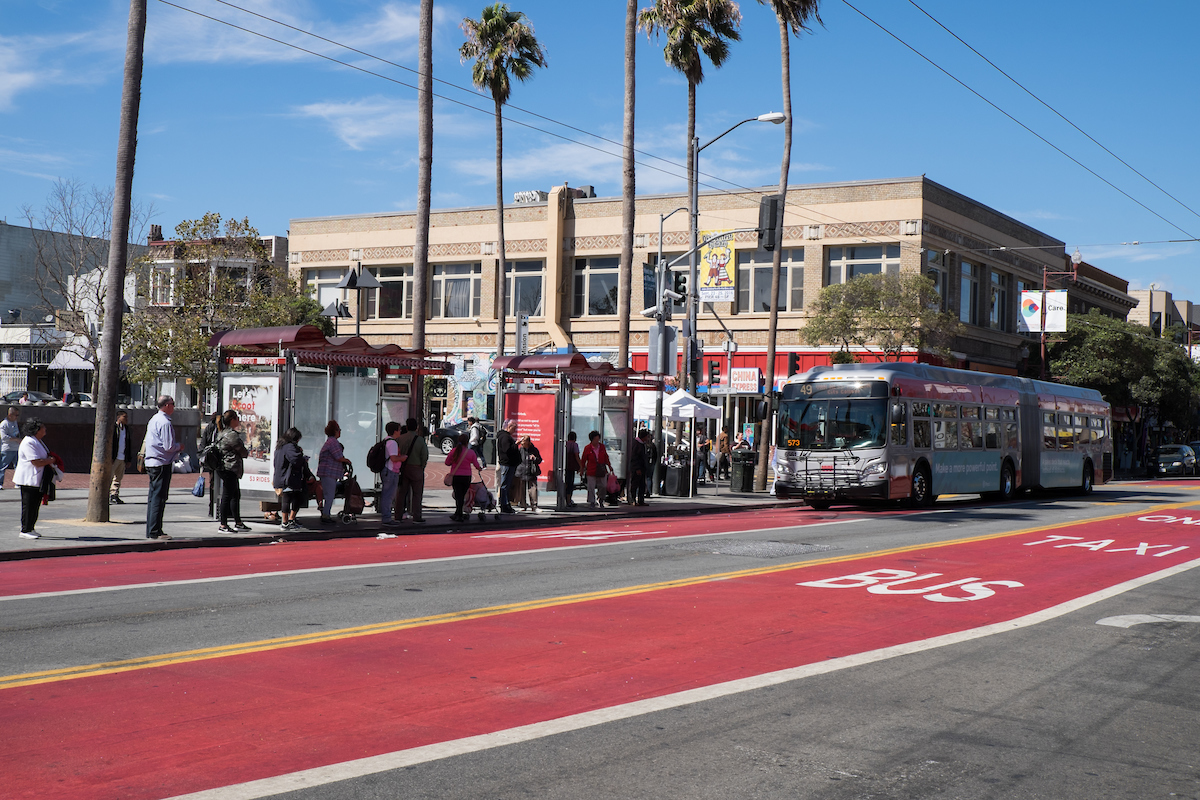 Many artists have been displaced from the district. Do you have any plans in mind to help the artists still here, and to bring artists back to District 9?

As a legislative aide for David Campos, I helped develop the Legacy Business legislation, and so many of those legacy businesses are arts organizations. Just in the Latino Cultural District, we have Precita Eyes, we have Galería de la Raza, we have Dance Mission.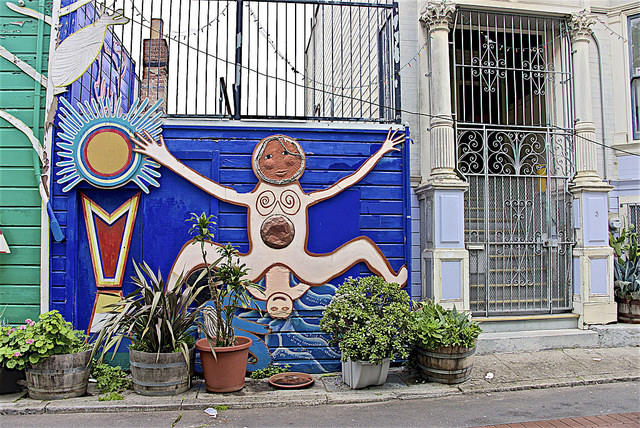 I was also a proponent of Proposition X, which is about preserving PDR (production, distribution and repair) spaces, both to create and perform art. A focus of mine is not just building affordable housing, but also preserving PDR space in the Mission for all light manufacturing and production, but also specifically for artists.
What's your favorite thing about District 9?
My favorite thing about the Mission is the art, cuisine and diversity. It's where I mostly go out to eat, and go to experience art and entertainment. You can get any type of food, there are all types of people, it's always interesting and dynamic.
In Bernal, I love the quirky nature of the neighborhood. The houses are so beautiful, and it's not cookie-cutter in any way. They're all so unique. Bernal Hill is one of the most beautiful, sacred spots in the City, and being able to see that panorama is incredible.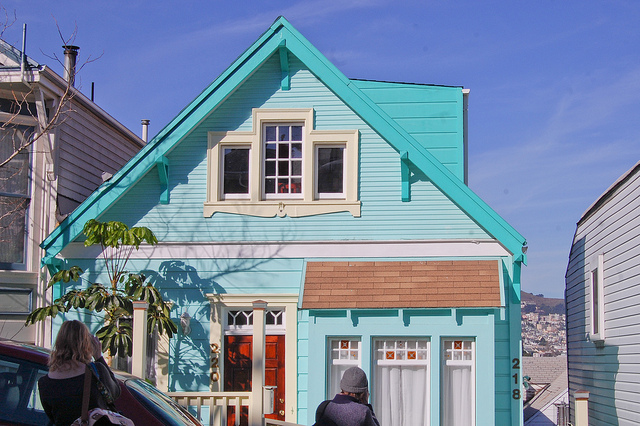 The Portola, where I live now, is such a humble neighborhood. I love that it's still working-class, and that it feels almost like how the Mission felt a couple of decades ago. There are multi-generational families living together, and so many kids in the neighborhood. And there's all this natural beauty, between McLaren Park and Palega Park, and very, very engaged residents that are focused on just constantly improving this hidden gem of a neighborhood.
Where's your favorite place to grab a bite or check out art?
My favorite brunch place is Breakfast at Tiffany's in the Portola.
My favorite dinner spot used to be Roosevelt Tamale Parlor—it recently closed, but I understand it's reopening, so I'm really excited about that. I'm anxious to see the new menu. I want the old menu, but I understand. I need to be willing and open to change!
I love Moki's in Bernal. I love Virgil's Sea Room bar in the Mission, and the barbecue blues place [Baby Blues BBQ] as well.
As for art galleries, I love Galería de la Raza. It's one of my favorites. It's so cutting-edge. And I love the murals all over the Mission, and Incline Gallery. 
To stay abreast of the latest with Supervisor Ronen, follow her on Facebook.