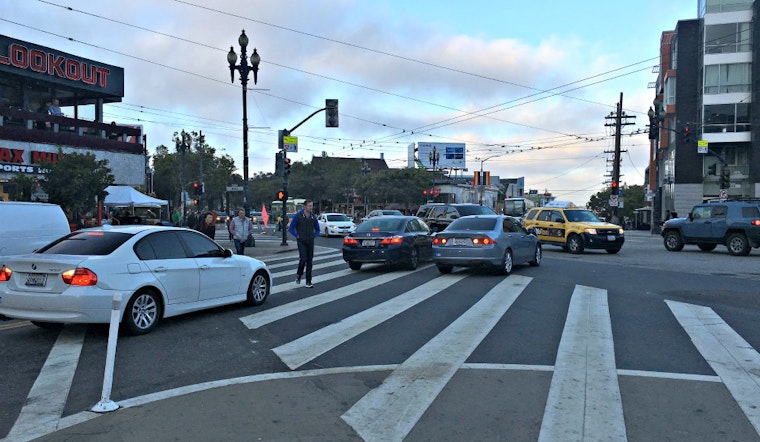 Published on February 16, 2017
Despite last week's blackout fiasco, in which pedestrians and drivers were left to fend for themselves while navigating one of the Castro's scariest intersections, the Upper Market Street Safety Project is moving forward.
As we've previously reported, the project is an effort to improve bicycle and pedestrian safety on Market Street, between Octavia Boulevard and Castro Street—a major corridor in San Francisco's Vision Zero High Injury Network.
Whereas the project has already implemented a number of near-term safety improvements, including upgraded bike lanes, crosswalks, intersections, and painted sidewalks extensions, the SFMTA is now preparing to take the next step to long-term fixes.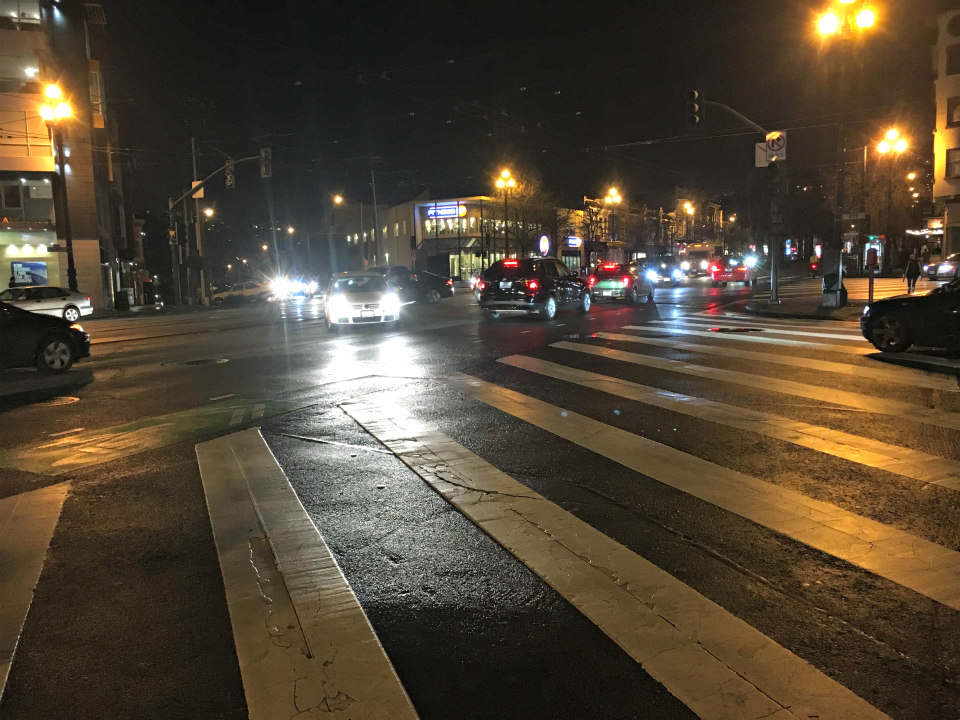 "This will be a major construction project, with new sidewalk extensions, traffic signals, medians, and other concrete elements," SFMTA spokesperson Ben Jose told Hoodline in an email.
Improvements include construction of concrete curb extensions, turning lane changes, signal and crosswalk improvements, and additional upgraded bike lanes (from Octavia to Duboce).
The project, which will be constructed by SF Public Works, will likely be phased block-by-block. (You can see the proposed intersection-by-intersection improvements here.)
Between July 2011 and June 2016, there were 174 total crashes along this stretch of Market Street, Jose said. Of those, 22 crashes involved a pedestrian and 51 involved a bicyclist.
He also confirmed that 71 percent of those crashes resulted in injury, with 10 percent either severe or fatal.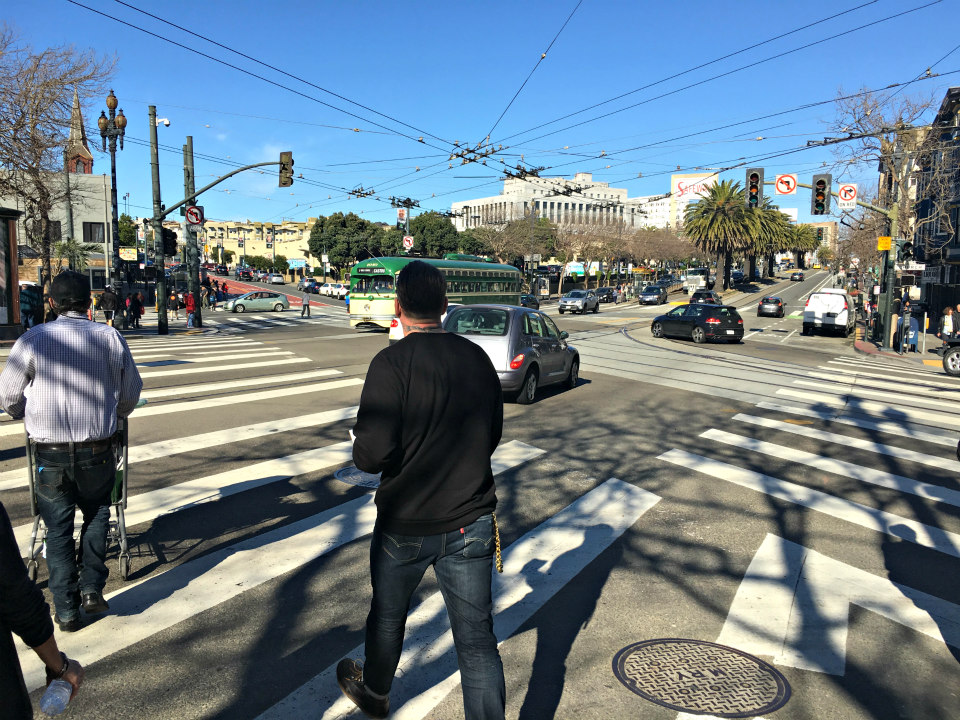 SFMTA plans to take its final project proposal to an Engineering Public Hearing next month. Following this public hearing, the Upper Market Street Safety Project will go to the SFMTA board of directors for final approval.
"After the long-term improvements are approved, the infrastructure improvements will move to Public Works to finalize the design and engineering," wrote Jose.
During that time, Jose expects SFMTA staff to install near-term temporary measures—mainly paint and soft-hit posts—until construction can begin.
Although Jose couldn't tell us exactly when we might expect to see work begin, neighbors can expect near-term upgrades to Upper Market's intersections this summer. Construction on long-term solutions won't begin until next year.
There are no plans to close any roadways for construction, Jose also said.