San Francisco, with its bidding wars and $95,000 parking spaces, has long been the Wild West of real estate. But it can also tend towards the quirky.
In this vein, we present 81 22nd Ave., a property that hit the market earlier this week. At $35,000, it's easily one of the cheapest listings in the city, and sports an unusually posh locale: between Lake and West Clay streets in the Outer Richmond, a scant half block from Lobos Creek.
The catch? The property is a 7,200-square-foot shared driveway that services the adjacent homes. You can't build on it, and any future owner will owe taxes, insurance and maintenance fees.
The listing reads like a stand-up routine:
"You can impress friends that you own real estate in San Francisco. Makes a great engagement present. [The buyer] can try to sub-divide it when they get divorced. ... Air rights: You'll own the air above. This way, you can blackmail the US Navy to pay you a fee to fly over your air space for Fleet Week."
We checked with the listing agent, Fred Glick of Arrivva, Inc., who confirmed the listing was real.
"Yeah," he admitted. "It's different."
How does such a property come up for sale?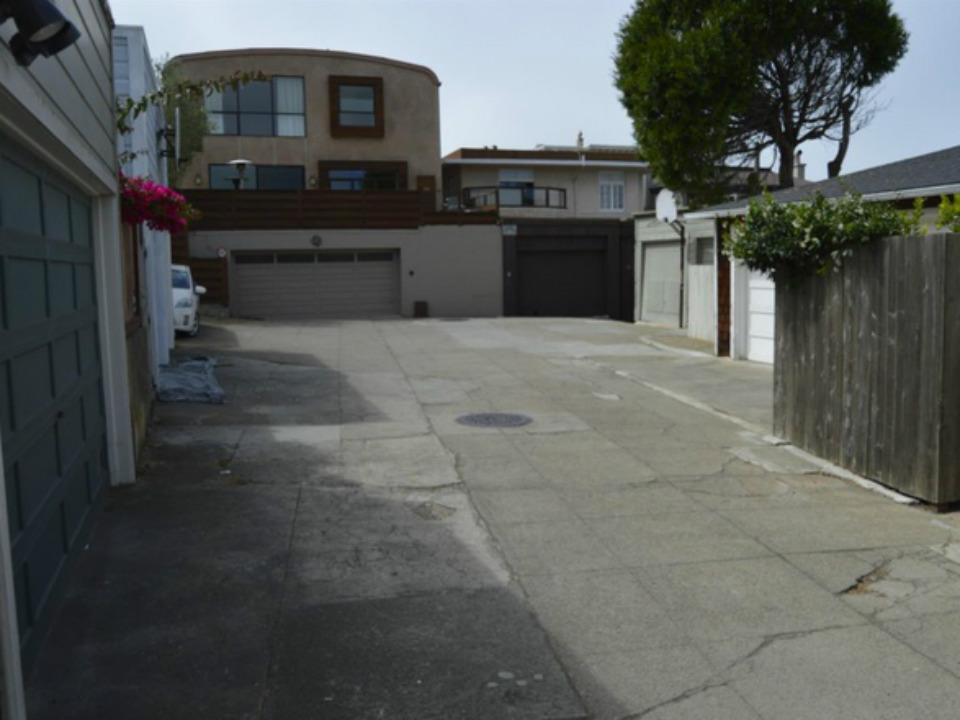 According to Glick, the driveway is one of several mid-block right-of-ways servicing rear garages in the area. When the land was first developed for housing (this particular area used to be a dairy farm), it was bought up block by block, by corporations that developed homes and sold them to individuals.
After the houses were sold, the corporations retained ownership of the driveways, which were designed for shared use. But the corporation that developed 81 22nd Ave. has long since dissolved.
"It disappeared off the face of the earth," Glick said.
The property, which is still taxable by the city, came up in a tax auction for being in arrears. The current owner bought it sight unseen, and is now left paying taxes and insurance on it.
We can't guarantee your purchase will appreciate over time, but if you want to get in on the real estate market in San Francisco, we encourage you to consider the cheapest 7,200 square feet in the city.