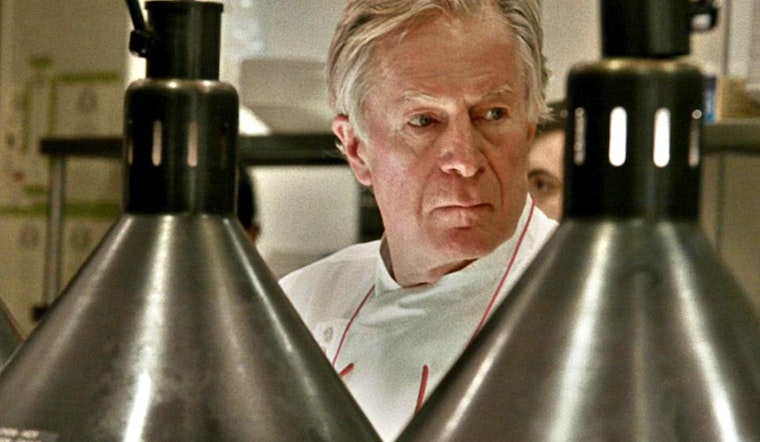 Published on April 28, 2017
Before today's celebrity chef culture, restaurateurs weren't always seen as compelling public figures. But three decades ago, chef Jeremiah Tower founded Stars restaurant, a Civic Center-based eatery that soon propelled him to the A-list.
Through the 80s and 90s, until its closure in 1999, Stars was one of the city's most glamorous restaurants. Tonight, a new documentary, Jeremiah Tower: The Last Magnificent, delves into the history behind the chef and founder, who later helmed the renowned Tavern on the Green restaurant in New York.
Produced by Anthony Bourdain, the film includes interviews with Tower, Martha Stewart, Bourdain, and several other chefs and critics, as well as former Stars employees.
Michael David Nolan, a San Francisco resident since the early 1970s, said Stars was his hangout because of all the political chatter around the bar.
"What was key was its proximity to City Hall," said Nolan. "You'd get politicians and people just getting out of Planning Commission meetings coming in, but also celebrities on any given day. You got a real mix. It wasn't just a socialite hangout, they let people like me in there."
While drinking at Stars' piano bar, Nolan said he'd often see notables like as Robert Redford, former mayor Willie Brown, or Bill Walsh, former coach of the 49ers. "There was no other place like it," he said.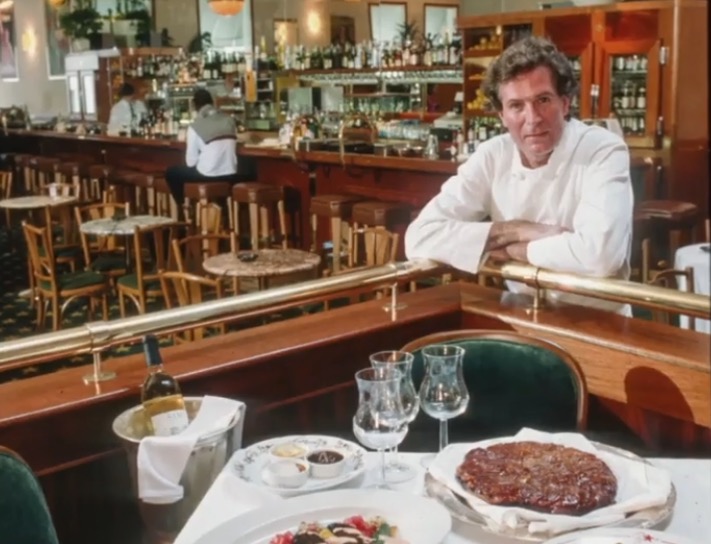 At its peak, Stars was one of the nation's top-grossing restaurants, but the Loma Prieta earthquake in 1989 shut down much of the surrounding area, impacting the once-booming business, Towers told Hoodline.
Although Civic Center wasn't a locus for fine dining back then, Tower said he picked the space because it had great bones and was near the city's arts and government buildings.
Prior to Stars, the building housed an old Italian restaurant, called Bacchini, a failing "very old-school Italian restaurant" with plastic plants and plush red carpeting. Tower said the place was so dark, when he first visited to purchase the business, he tripped and fell over one its plastic plants.
After taking possession, he embarked on a nine-month remodel that included building a long bar and an entirely open kitchen to create what the documentary describes as "a stage" where the bar was the centerpiece of the action.
Stars had two entrances, but Tower said he preferred to have customers enter through Redwood Alley, since it gave the restaurant a speakeasy feel.
"And the surprise when came in would be that you'd overwhelmed in a good way," said Tower. "You'd come to the table surprised and happy instead of, 'oh, another restaurant.'"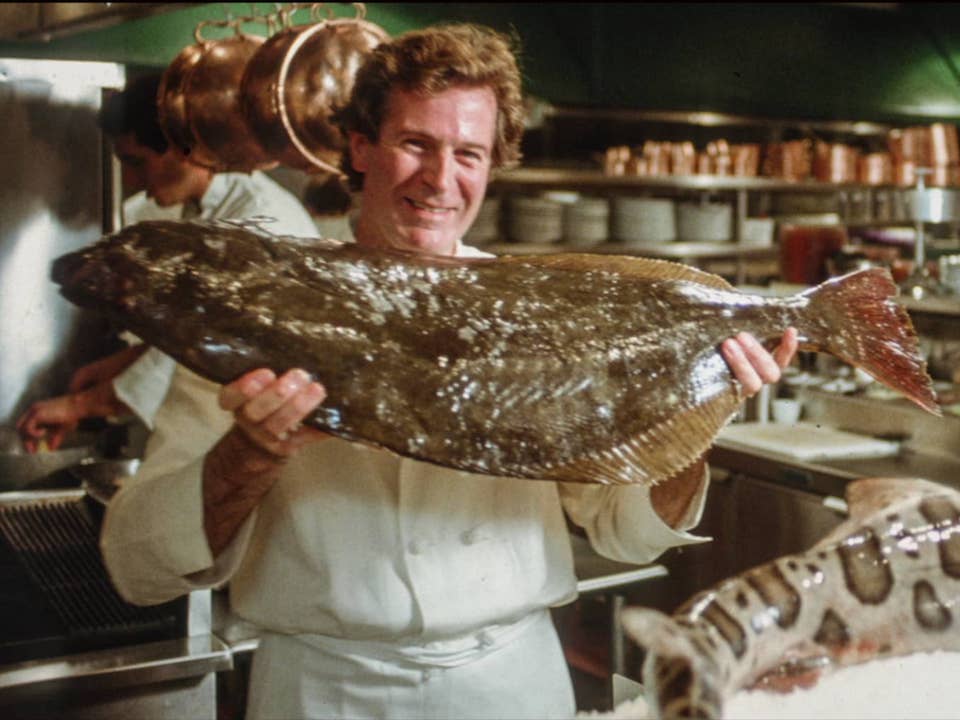 Before Stars, Tower worked with Alice Waters at Chez Panisse, where he revamped the menus to reflect what the industry now calls "California cuisine." After he and Waters had a falling out, he took his concept to Stars, where he continued to prepare seasonal offerings with fresh, local ingredients.
Tower said "there were so many" memorable evenings at Stars over the years, it's hard to choose just one. "The ones that spring to my mind are ones when famous stars came in, such as [opera great Luciano] Pavarotti trying to find a table that didn't have a draft and then putting a napkin over his head."
Once, people streaked through the restaurant, just for kicks. "They'd come in through Golden Gate and run through the bar and run down the stairs into Redwood Alley and be gone. They were homeless, but superstars for two minutes."
Jeremiah Tower: The Last Magnificent is playing at Embarcadero Center Cinemas; tomorrow at 2:45pm, former Mayor Willie Brown will lead a Q&A at the screening.