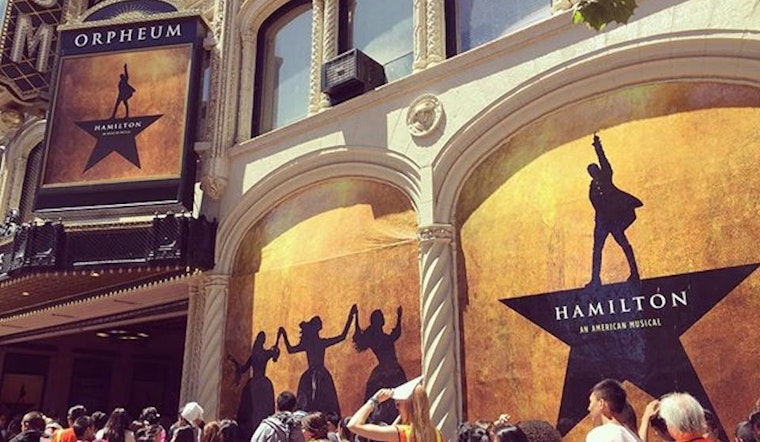 Published on May 05, 2017
When Lincoln High School junior Emanuel Malig first found out that he would be performing a "Hamilton"-inspired rap at the Orpheum Theatre (where the hit musical is currently playing), all he could say was, "Wow, we actually made it."

Through the Hamilton Education program (dubbed #EduHam), Malig and 8,000 other high school students in the Bay Area had a unique chance to be in the room where it happened —and they did it in a way Alexander Hamilton, who famously wrote his way out of the West Indies, might have appreciated.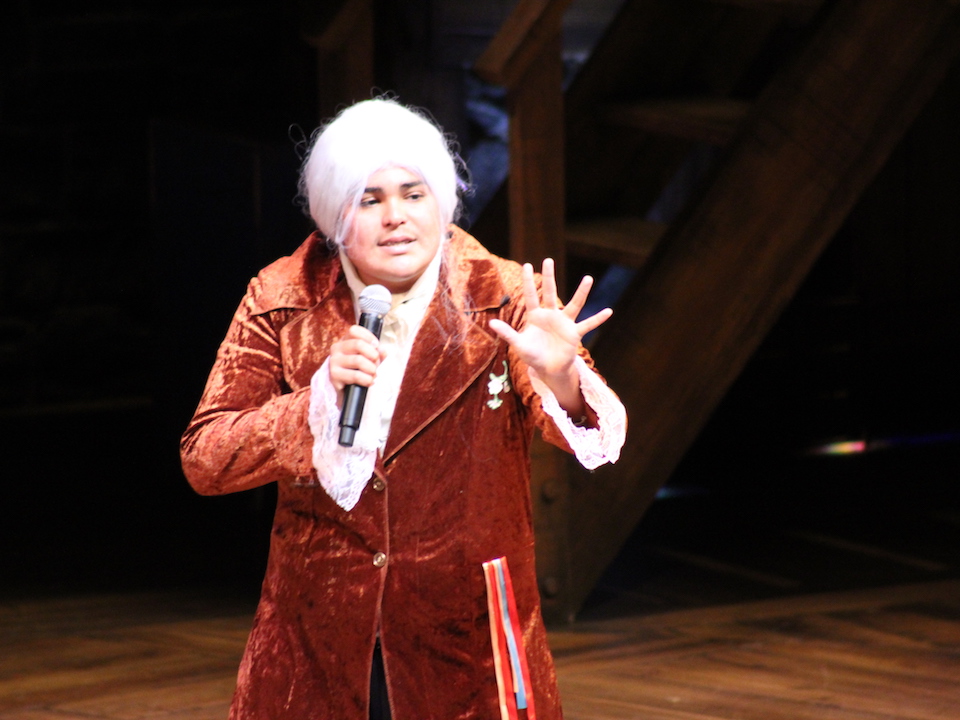 Through the program—a partnership between SHN (a Hoodline advertiser) and the Gilder Lehrman Institute of American History—students studied Hamilton and his period in history from the Revolutionary War to the country's early years.
According to SHN director of communications Andi Wang, participating schools were chosen by San Francisco Unified School District, Oakland Unified School District, and the Gilder Lehrman Institute. All are Title I-eligible schools, where at least 40 percent of low-income students make up enrollment numbers.
For some students—like Malig and his Lincoln classmates Sandy Shieh and Jacob Agudelo—their studies and talent took them even further. Teachers at each high school in the program chose a group of students to represent their school and perform their work live at the Orpheum in front of an enthusiastic crowd of their peers. 
On Wednesday morning, the last day of the #EduHam program here in San Francisco, student performances ranged from rap to interpretive dance.
Reflecting the musical's relevance in tense political times, performances were often politically charged, referencing issues that have brought students into the streets after the election of President Trump: racism, women's rights and immigration.
Students also had a chance to participate in a Q&A with "Hamilton" cast members and watch a matinee of the show, free of charge.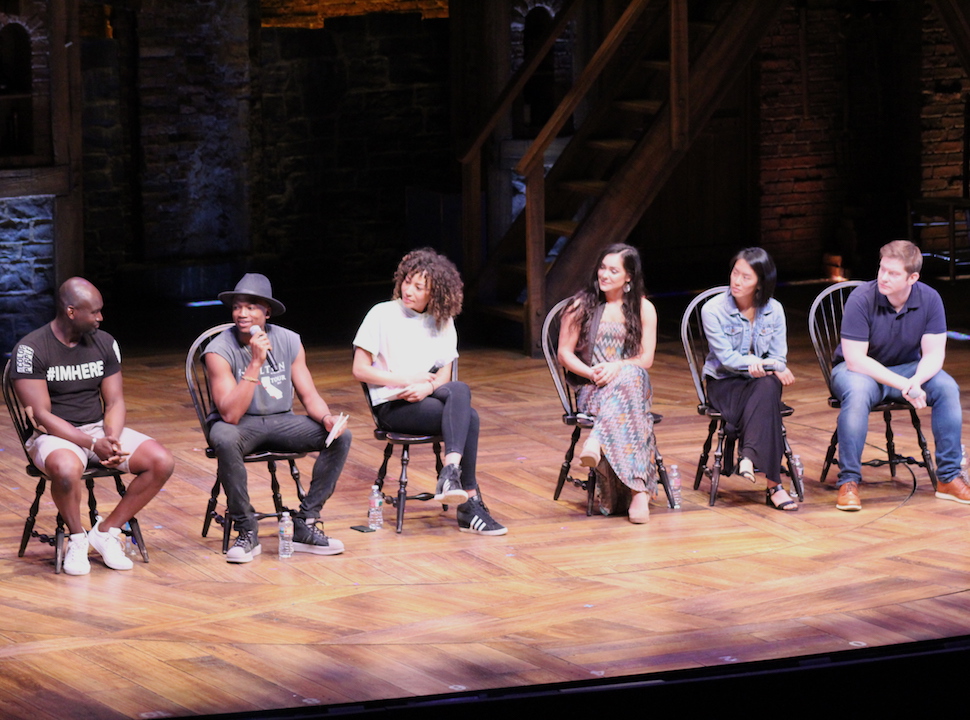 The #EduHam initiative—which began in New York with "Hamilton" creator Lin-Manuel Miranda, producer Jeffrey Seller, The Rockefeller Foundation, and the NYC Department of Education—also brought out support and funding in the Bay Area from local tech companies, including Google, Facebook, and Github. 
"There's such a push for everyone here to get into STEM, but that's not everyone's path," said Nicole Sanchez, vice president of social impact at Github. "Especially for students from under-resourced communities, we want them to be able to access the arts—not just as patrons, but as performers." 
Like tech, the performing arts are another industry that has historically excluded people of color, she noted.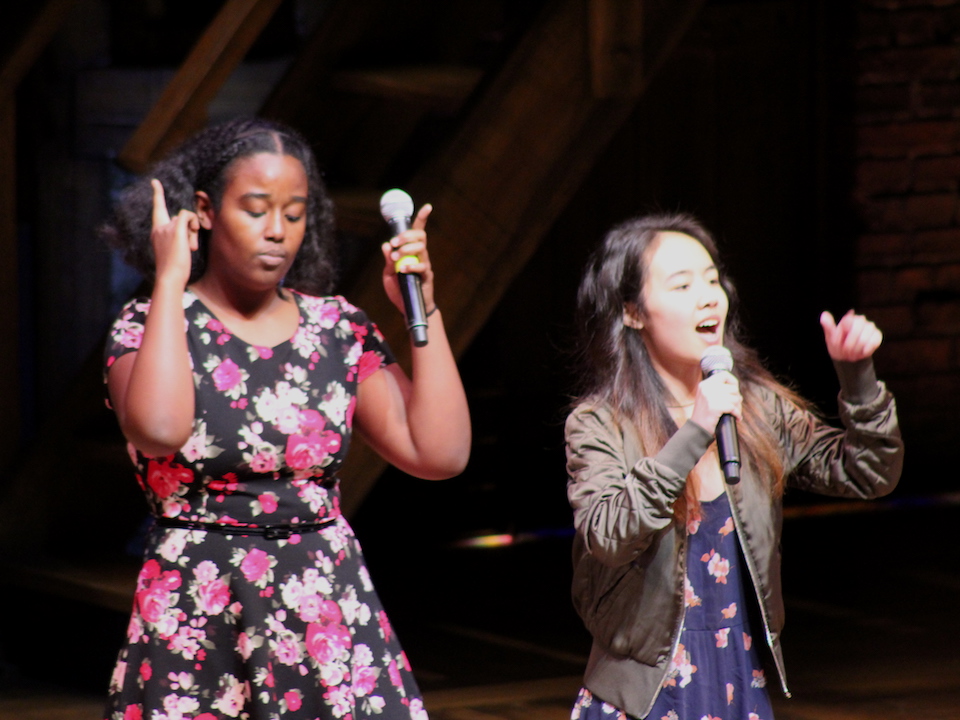 That might not stop Sandy Shieh, the Lincoln High student who wrote and performed the "Eliza versus Laurens" rap with Malig and Agudelo that opened the performances. 

"I've always wanted to become an actress, but I'm from a pretty traditional Asian household, so it's not really realistic," she explained to us. "But if I get the opportunity, I'll jump at it."