Officials are still unsure when the Rotary Nature Center will reopen after the building was closed in March for a scheduled cleaning and city staff discovered that several animals were being neglected.
The 13 animals, including a 62-year-old tortoise and six other reptiles, two Guinea pigs, a mouse and three birds, are "doing well in their various placement with our partners," said Oakland Director of Animal Services Rebecca Katz. She and other city officials declined to discuss the ongoing neglect investigation.
The center closed for cleaning on March 17, but as of Monday, work at the site had not begun. City officials said they were unsure when it would start, noting it would take another 30 to 45 days at least before the center reopened.
Summer day camp programs, which include events at the nature center, are scheduled to begin in mid-June.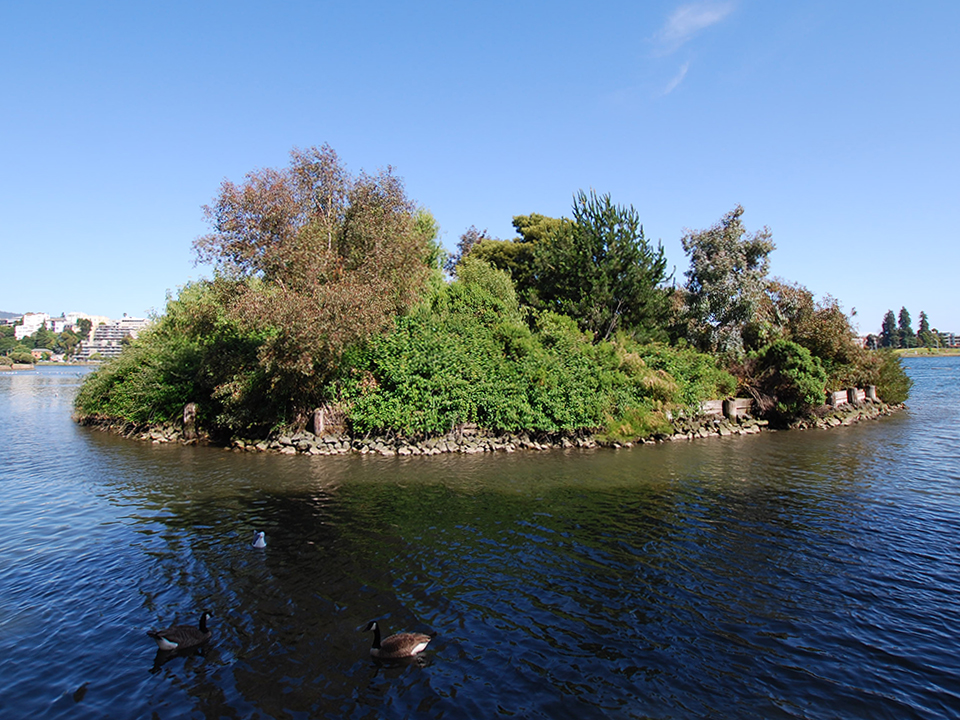 The nature center was built in 1963 to provide education about the natural environment and oversee the Lake Merritt Wildlife Refuge, the first wildlife refuge established in North America since Mayor Samuel Merritt established it as a bird sanctuary in 1869.
In addition to the exhibits inside, the center's grounds include areas set aside for hundreds of egrets, herons, Canada geese, and many other species, including a geodesic dome for injured birds.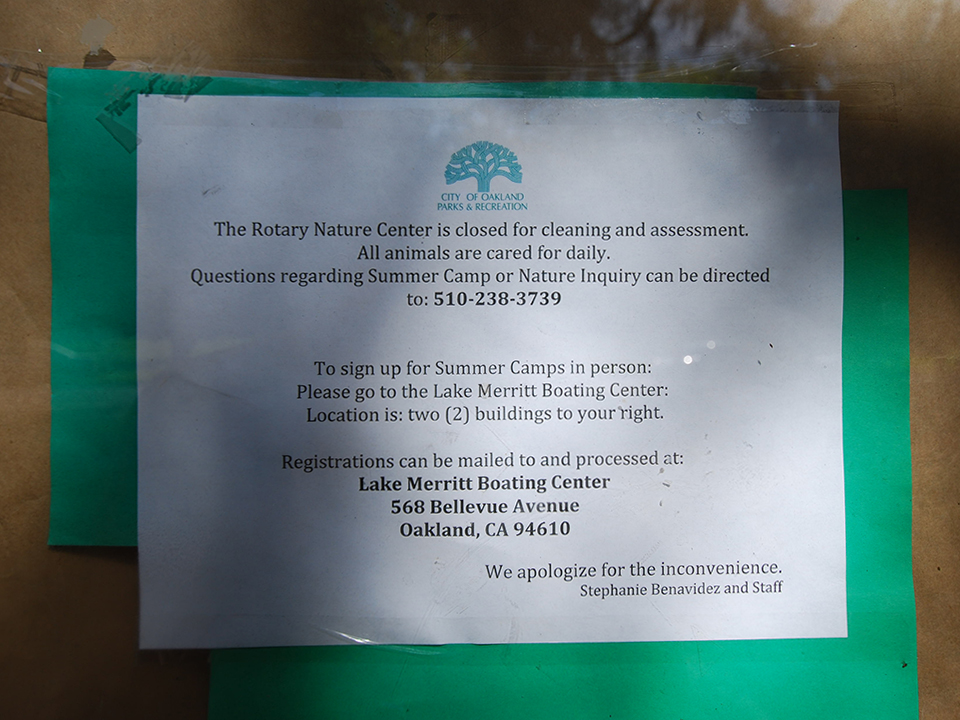 Stephanie Benavidez is listed as the person in charge of the nature center on the city's website and on a sign posted outside announcing the closure. She did not respond to a Hoodline email seeking comment, but told NBC Bay Area that she has done nothing wrong.
"I love my animals, and my animals are taken care of," she told NBC earlier this month. "I put my life on that." She also said she is homeless and had been living in a city van without permission. According to NBC, Benavidez worked at the center for 40 years.
A notice about the nature center closure posted on the city's website discloses nothing about the investigation, saying that the building is "temporarily closed for a professional cleaning and reorganization" and that "the animals previously housed at the Rotary Nature Center were moved to a certified wildlife caregiver."
Free-roaming animals at refuge are still being cared for on-site, but the center's staff has been "temporarily relocated at various parks and recreation facilities," the notice states.