If you've recently been to Blooms Saloon at 1318 18th St. (between Texas and Missouri streets), you've probably noticed some subtle changes. That's because the longtime neighborhood bar has recently undergone a renovation and taken on a third co-owner, Barbi Tice from Polk Street's Bell Tower.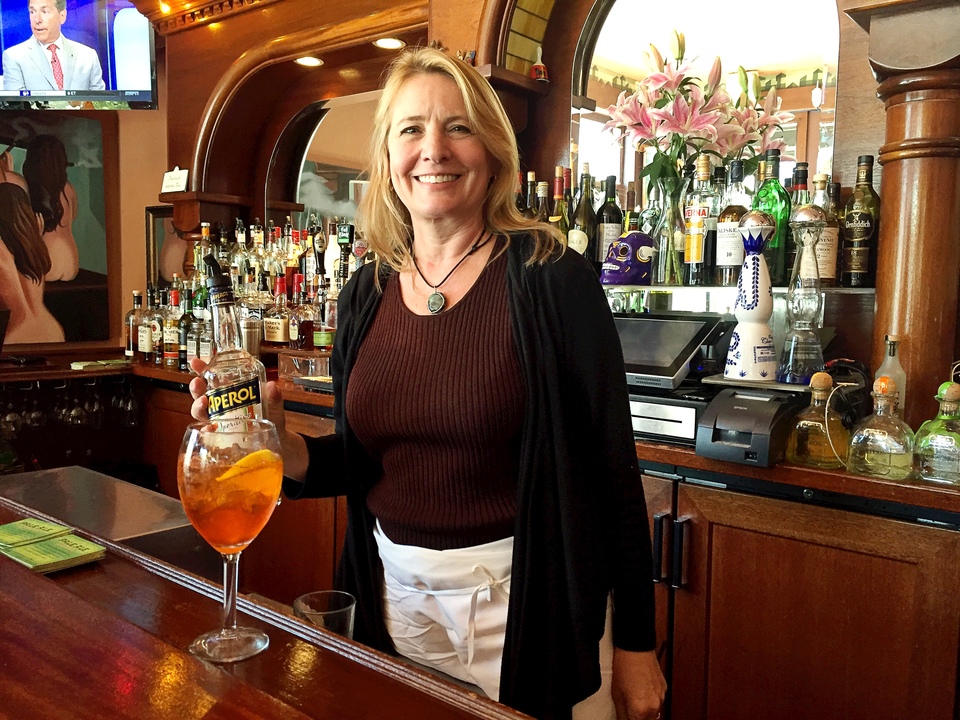 The bar has been around since the 1930s. During that time, it was called Joe's on the Hill. In 1979, its owner Joe Cadinale sold it to an investment group, who changed the name to Klonsky's.
In 1982, Tom Frenkel, also owner of Finnegans Wake in Cole Valley, purchased the bar and the building that houses it. Klonsky's was then re-named "Blooms Saloon," after the fictional character Leopold Bloom in James Joyce's novel, Ulysses.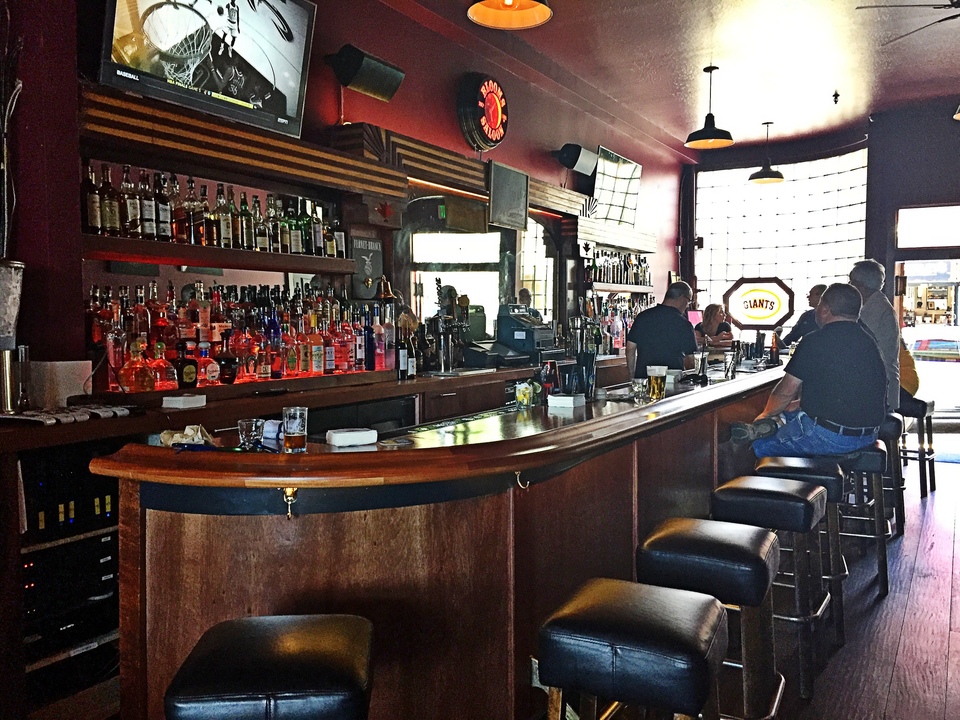 Last November, Tice—who is still working at the Bell Tower and is also part-owner of Ace's—joined Frankel and the bar's other owner, Steve Riley, as two-thirds owner, a manager, and a bartender one night a week. 
Sporting a Golden State Warriors' shirt, Tice found time in her busy schedule to meet with Hoodline on Monday night, just before the commencement of Game Five of the NBA finals. As the sports fans streamed in, we took a seat in one of the bar's cozy new nooks.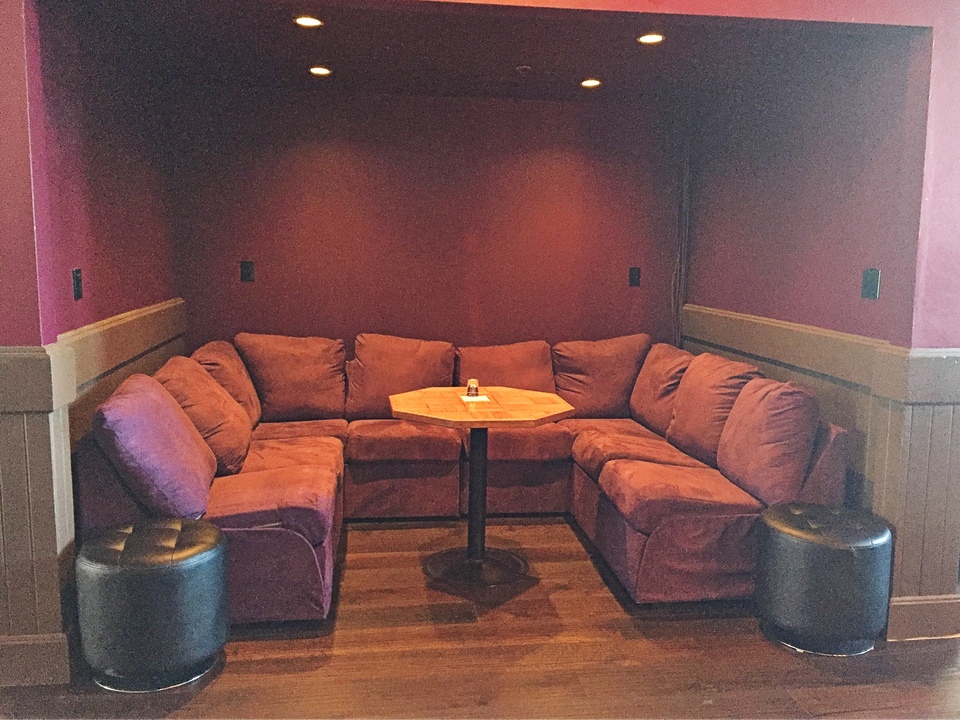 After the Super Bowl in January, Tice and the team decided to renovate the bar and "spiff it up." They were closed for two weeks, and since then, the team has been slowly tweaking things here and there. 
"It has great bones, but after time, things wear out," said Tice. 
Changes include a new floor, a new couch area to replace some pinball machines, new lighting, renovations to the men's bathroom and changes to the bar itself, including a replacement of its top to wood from the old Formica. They've also added two new televisions, bringing the total to six.
However, cosmetic changes don't signal an alteration in the bar's concept. Tice still calls Blooms "an old-school throwback bar," with one of its most popular items being "a beer and a shot."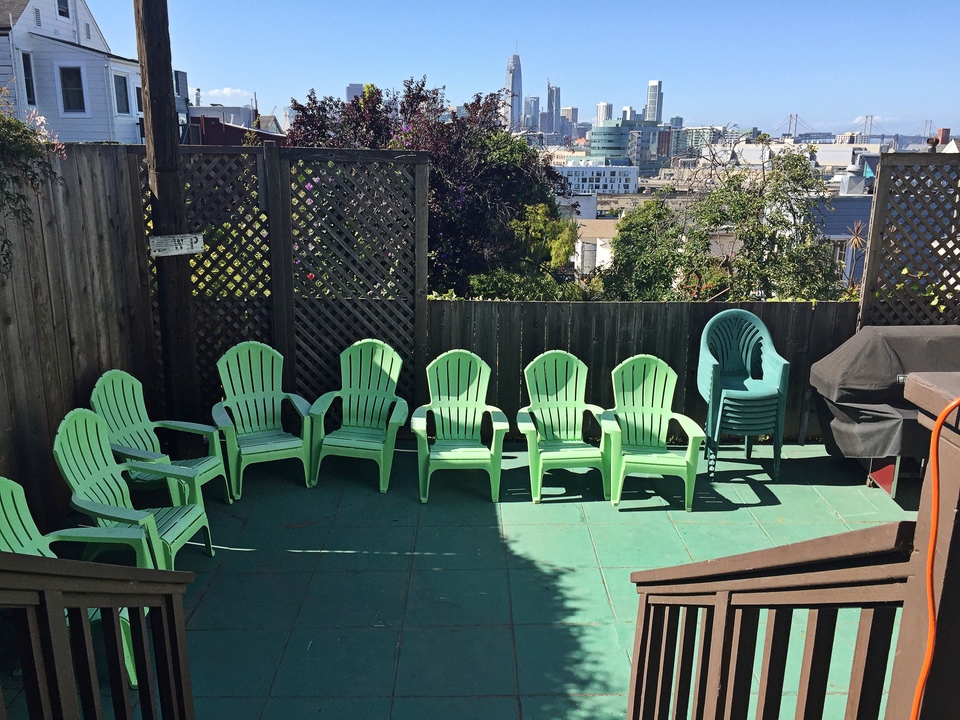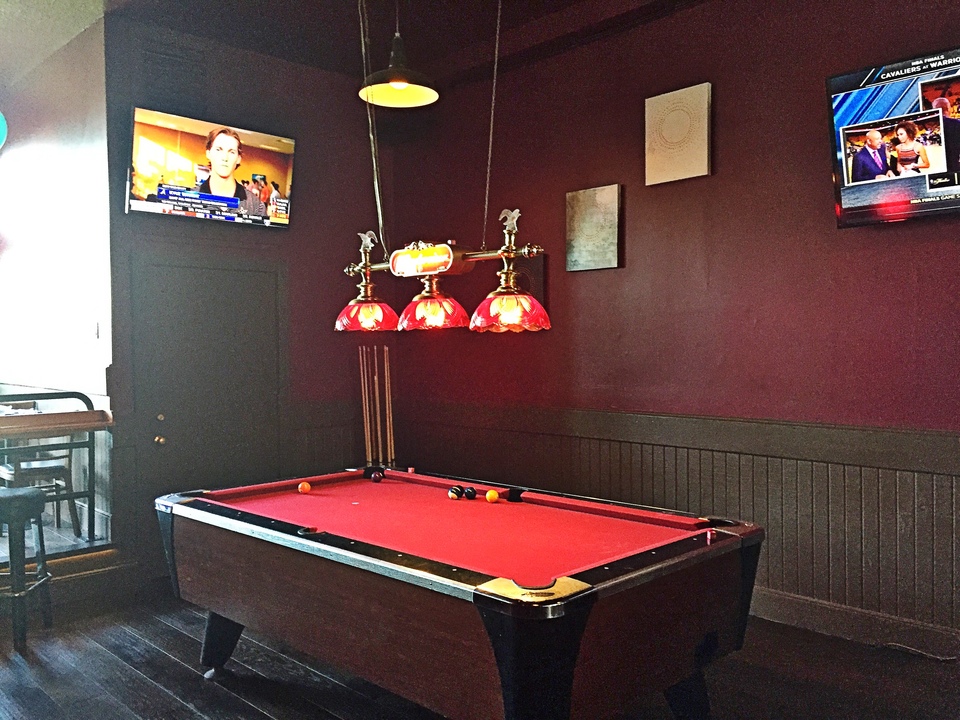 Since the renovation, the owners have kept on the bulk of the staff, and the old regulars still come in. "I think it helped that we didn't raise prices or change the basic feeling of the bar," she said.
As a local who lives just one-and-a-half blocks away, Tice wanted to keep some things the same. 
"I wanted to clean it up, but I didn't want to change it into a mixology bar," she said. "There are people that want those bars, and those are fabulous, but it's not what this place is. It's an old-school saloon, and we wanted to keep that."
In the meantime, visitors to Blooms Saloon can raise a glass to its namesake on Friday. Since the events in the Joyce novel "Ulysesses" take place on June 16th, 1904, fans of Joyce celebrate every June 16th as "Bloomsday."