In an effort to offer a more polished evening for its guests, the bar at the corner of Turk and Taylor streets is rebranding as 98 Turk.
As we reported in January, Biig opened in the bar at the corner in the heart of the Tenderloin. For decades, the space had housed the 21 Club dive bar on the first floor of the Hotel Warfield.
Biig was the reincarnation of a bar in Lower Nob Hill by owners Ryan Hisamune, Jordan Langer, Peter Glickshtern and Ryan Melchianothe—the team behind Jones in the Tenderloin, The Empire Room in Civic Center, Oddjob in SoMa, and Myriad in the Castro, among others. The team, which works together as Non Plus Ultra, has been busy since Biig's opening, leaving many customers wondering if it would ever have consistent hours.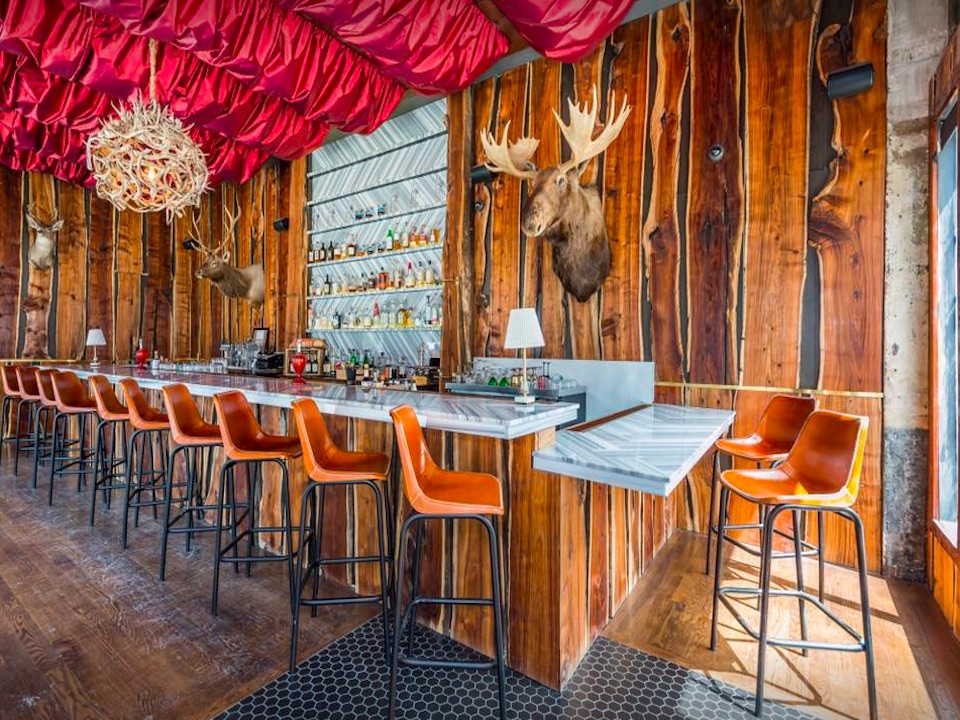 The new bar, 98 Turk, launched on June 4th and is now open Sunday-Tuesday, from 6pm to 1am, said bar manager Ronnie Buders, who is most recently known for co-curating the Trick Dog Mural project. 
The door will be locked and manned by a host, with seating limited to 25 people at a time, Buders said. The bar does not yet have a phone number, but reservations can be made via Instagram or email.
If the bartenders are busy when a guest arrives, the host will be able to serve them water or a simple martini or Manhattan from a drink cart until a bartender is ready to "pick their brains and figure out the proper drink." 
The goal is to create not just another bar, but a special experience where people feel taken care of individually, Buders said. Because Sunday is industry night, he said that he is looking forward to treating his colleagues to a unique experience.
98 Turk will feature a weekly seasonal ingredient that will provide a theme for drinks, but the bar will continue its menu-less strategy. Given its cozy atmosphere, the bar will also encourage guests to turn off their phones and interact. There will also be a new mascot, Buders' dog Mary Jane.
One challenge for the new bar is that people may be hesitant to queue for entry at the bar's location in the Tenderloin.
Guests will be able to press a buzzer that illuminates a Spiderman figurine above the door, and the host will either escort the guest in or let them know the wait time. Drinkers who need to wait will be encouraged to visit another bar until a seat opens up. If the host is busy, bartenders can also buzz the door open from the bar.
Buders also noted that other businesses would be opening up nearby, with a friend opening up a gallery just down the block on Taylor. And according to SF Planning documents, Bacaro, Inc. has received a liquor license to operate at 39 Taylor St. 
According to Buders, the bar has space to expand both physically and temporally. On its off nights, it will be available for parties and events, and it has space next door—currently shared with Civic Cyclery—where it could host larger parties or open a gallery of its own.
Eventually it could open for more than just three nights a week. But for now, Buders told us, there's a strong Sunday night following and he wants to lean on that to support the business.
There's more in store for 98 Turk in the future once it finds its footing. Ultimately, the bar aims to give back to the Tenderloin neighborhood in the same way Trick Dog has contributed to nearby nonprofits in the Mission.